Leader Perez left 'hurt' by Safety Car timing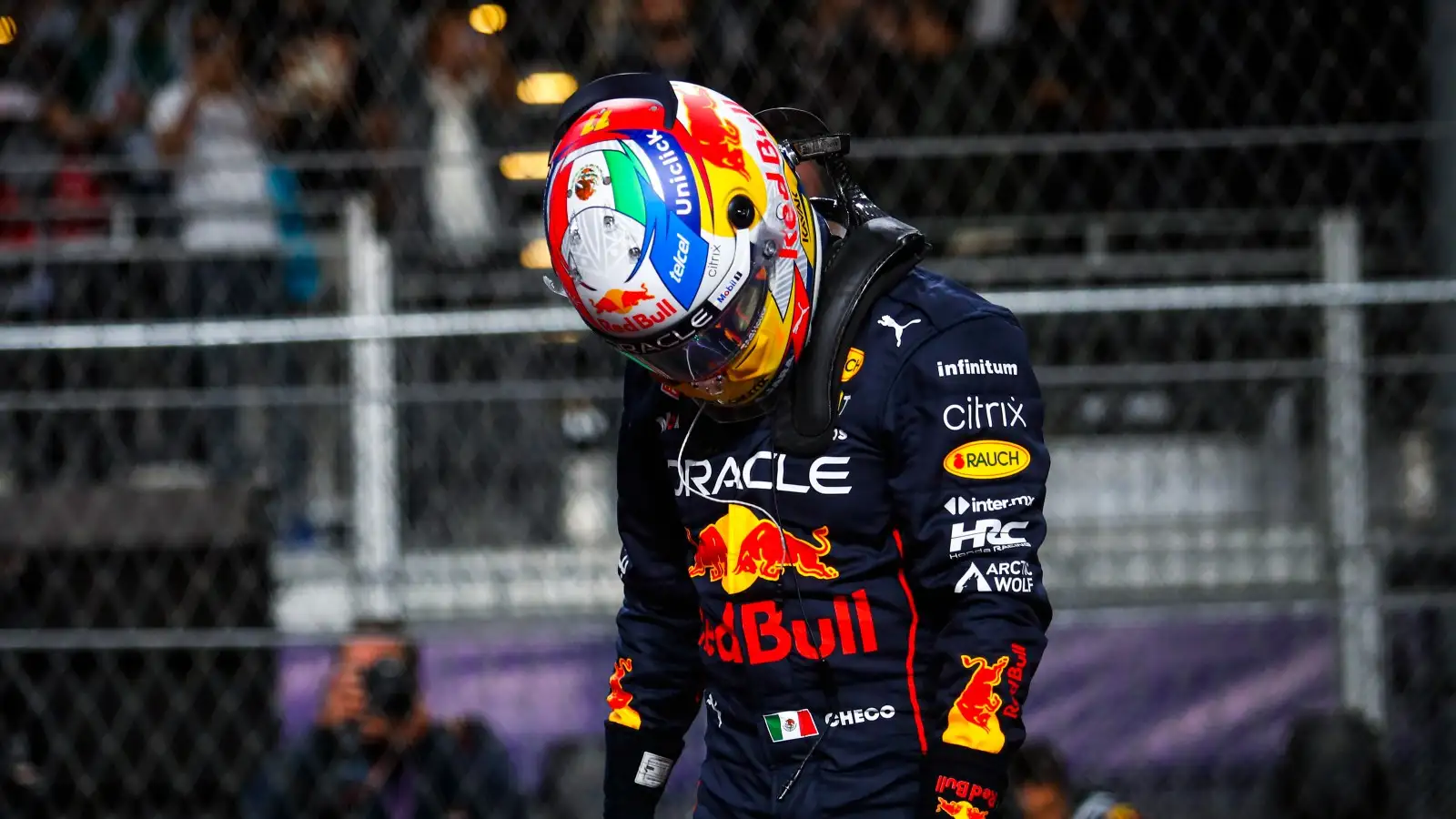 Sergio Perez put in a sterling lap in qualifying and seemed to have the Saudi Arabian Grand Prix in hand, until the Safety Car came out.
Red Bull were confident in the undercut strategy so Perez pitted, and Charles Leclerc in second place at the time stayed out, but a Virtual Safety Car was called, and then the full Safety Car, which meant Leclerc could pit at no harm to his position.
As quoted by GP Fans, Perez said: "[It was] just bad luck, bad timing [and] I felt I had the race under control then came this incident with Latifi…Basically, it hurt me and came at the wrong point of the race for me. As a driver, there's nothing you can do.
"We had everything in place and plenty of margin for the undercut, unfortunately, we couldn't execute what we should have today."
Then just as things seemed like they couldn't get any worse, they did.
Hard luck today but that's racing @SChecoPerez 💪 Still a strong weekend and good points in P4 👏 pic.twitter.com/6fJjrN1CZO

— Oracle Red Bull Racing (@redbullracing) March 27, 2022
Carlos Sainz was coming out of the pits and was alongside Perez as he entered the track – but was crucially just about in front as they reached the Safety Car line, which in turn meant that Perez had to give the place back.
From first to fourth all in the space of around 5 minutes.
"It's a bit painful in the car but this is racing. Going into the race, especially this kind of race as these things can happen, a bit of bad luck today," he explained. "The team told me to give it back, so I gave it back straight after the safety car."
"They had more information; inside the car you don't know exactly where you are for the safety car line.
"In that regard, I felt it was the right thing to do."
The Formula 1 season continues in two weeks' time with a return to Melbourne.
While the series was there in 2020, the race weekend never went ahead as the global pandemic started to take hold, while the event was also cancelled for 2021.