Sergio Perez addresses rumours of intentional crash at Monaco Grand Prix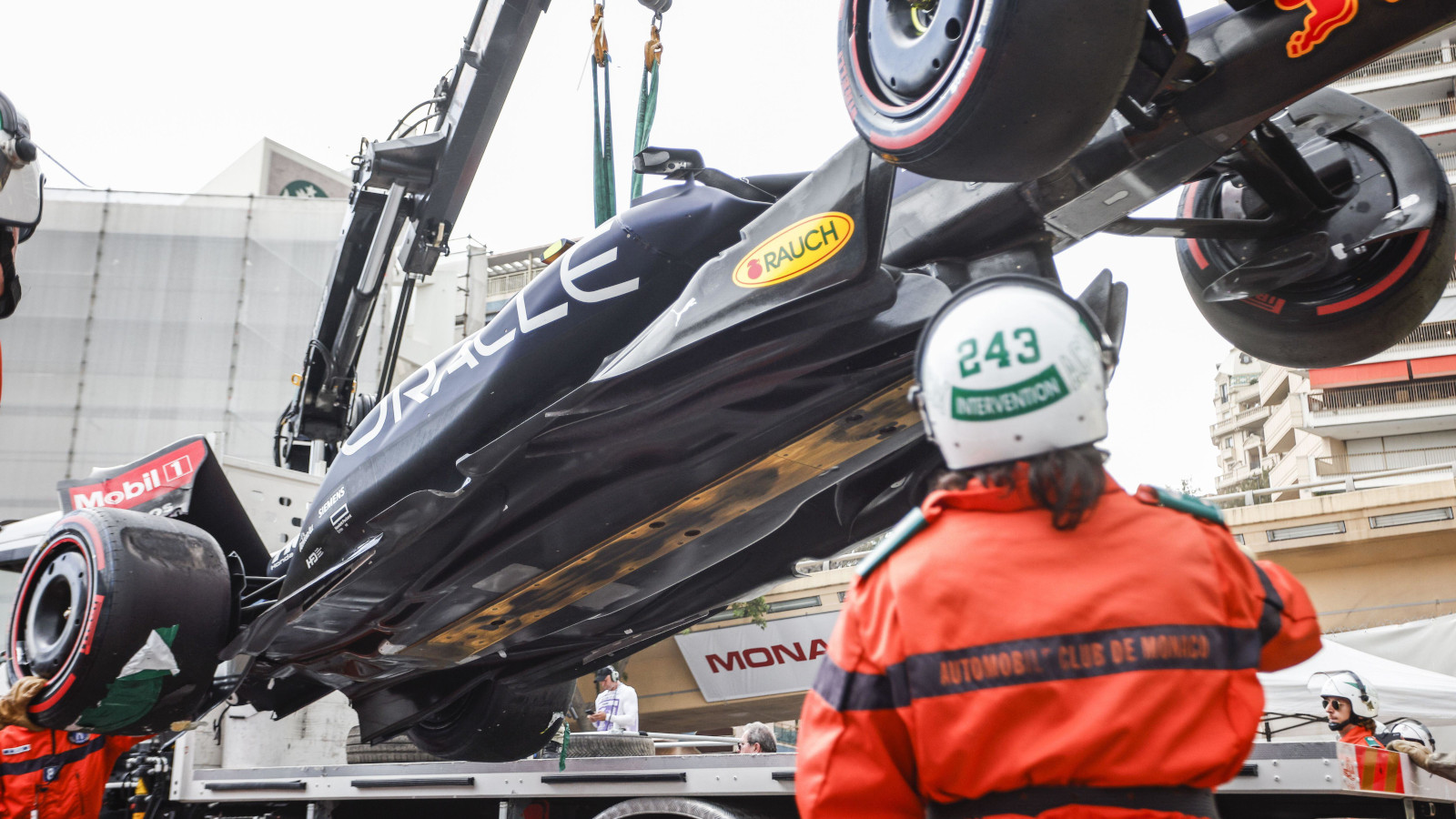 Sergio Perez has responded to claims his crash in Monaco Grand Prix qualifying earlier in the year may have been intentional, simply responding "everyone can make mistakes".
This moment is rumoured to be why at the root of why Max Verstappen did not allow his Red Bull team-mate past at the chequered flag at Interlagos last time out, the two-time World Champion thought to be reeling from the Mexican's crash which quashed his chances of setting a faster lap in the final part of qualifying.
This moment kept Perez ahead of Verstappen on the grid on the circuit where qualifying is arguably the most important part of the weekend, though the man himself insists he "just wants to move on" from the accusations that he crashed deliberately.
While on the final flying runs in Q3, Perez suffered oversteer on the exit of the right-hander of Portier, spinning him around and backwards into the barriers, which in turn brought out the red flags and stopped the session without enough time for the drivers to go around again and set faster laps.
The Red Bull drivers started third and fourth for the race, but Perez went on to take victory around Monaco on the Sunday.
Verstappen's refusal to yield to team orders in Brazil last weekend is thought to stem back to this moment, with the two team-mates needing to work out their differences after their tetchy moment at the finish at Interlagos – Verstappen's denial a reflection of "who he really is", according to Perez.
Red Bull put out a statement on Thursday confirming the issue has now been resolved behind closed doors between their two drivers, but Perez would not be drawn further on whether or not Verstappen's complaint was specifically to do with Monaco.
Speaking to Sky Sports F1 about Red Bull's statement, Perez confirmed: "I'm cool with that, we have discussed everything internally, you know, there's been a lot of speculation going on on social media, a lot of hate.
"That is not nice to see, and we're just ready to move on as a team. What happened there, we discussed it and we are ready to move on as a team.
"Yeah, there's nothing new that I need to comment on that regard. I just want to move on," he added when questioned about Monaco specifically.
"I mean, it's quite clear what happened, you know, I just had a bad lap and chasing the lap time in Monaco, everyone can make mistakes and not only Monaco, in any other track so nothing really more to add."
The main reason for Perez's frustration in Brazil was his fight for second in the Drivers' Championship with Charles Leclerc, needing every possible point as he looks to secure a Red Bull one-two in the title race, with Verstappen having long since wrapped up the main prize.
But he and the Ferrari driver head into the Abu Dhabi Grand Prix weekend locked on 290 points apiece in a straight fight for the runner-up spot, with Mercees' George Russell 25 points behind them in fourth as it stands.
When asked about the threat from Mercedes behind ahead of the weekend, Perez responded: "I'm just really concerned about Charles, to be honest.
"That's my target, I really want to finish ahead of him, you know, because that will mean a little bit more in my championship. So that's my main focus."
Read more: Carlos Sainz highlights 'a few' intentional red-flag incidents from fellow F1 drivers