'Sergio Perez is giving Christian Horner a headache'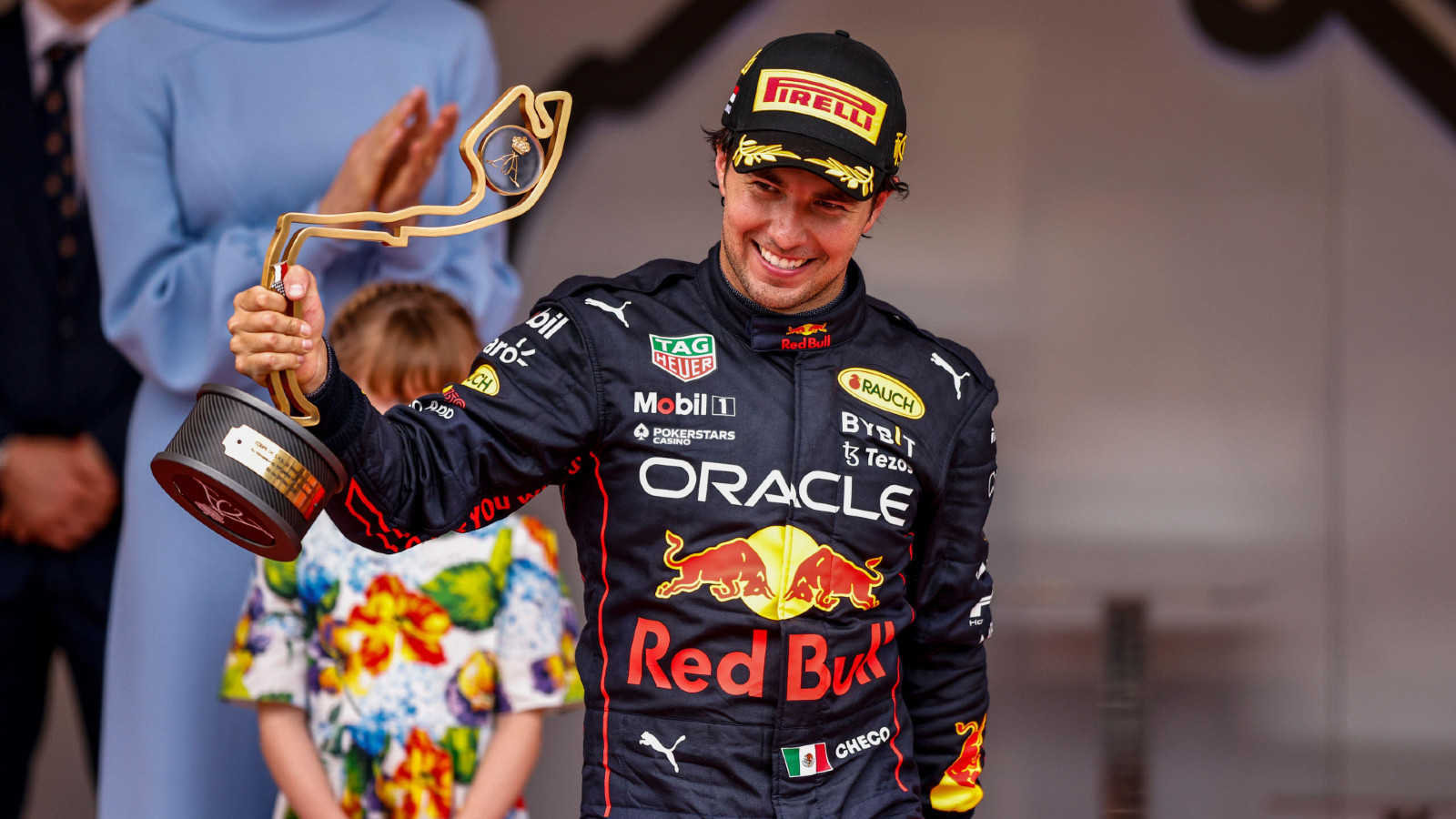 Sergio Perez's form in recent races is set to give his Red Bull boss a headache, according to former Formula 1 driver and Le Mans winner Allan McNish.
Allan McNish reckons that Sergio Perez has brought himself into contention as a lead driver for Red Bull going forward, due to his impressive start to the new F1 regulation cycle.
Perez has hit the ground running with the new cars, with the Mexican driver scoring a pole position in Jeddah, and victory in Monaco after leading the Red Bull challenge throughout the entire weekend.
Perez has been confirmed on a new two-year deal with Red Bull that sees him stay with Milton Keynes until the end of 2024, and former Toyota F1 driver and multiple Le Mans winner Allan McNish believes team boss Christian Horner now has a "headache" to deal with due to his form being comparable to Max Verstappen's.
This wasn't an issue during 2021 as Perez struggled for consistency in his first year with the team, but the first seven races of 2022 have shown a clear step forward from the veteran racer.
"Sergio drove a fantastic race," McNish told the F1 Nation podcast after the Monaco weekend.
"It brings him [to within] 15 points of the lead of the World Championship. It certainly does give Christian Horner a bit of a positive headache. I would say it's a luxurious problem to have – there are a lot of teams who would like to be in that position."
Perez seemed to find his outright Monaco pace a little easier than Verstappen could manage and, following the chaotic end to qualifying due to a crash at Portier, bounced back to put in a peerless drive on Sunday.
His victory also came just seven days after Perez finished second to Verstappen in Spain after being forced by Red Bull to sit behind the Dutch driver when he could have been exploiting his two-stop strategy to a greater extent.
McNish said he was particularly impressed by the fact Perez had the measure of Verstappen throughout.
"He drove a really good race, and he put himself into the position when Ferrari maybe didn't get the strategy right that he was ready to take it," he commented.
"Probably the thing for me over the weekend… he was quicker than Max Verstappen – consistently quicker than Max. And being quicker than Max, at any time, is pretty tough.
"I think he's put himself into a position where, within Red Bull, he is not a number two – he's sort of coming to be like a 'number one-ish'.
"That's something that's very good for them, because they've got two strong guys in the fight against Ferrari."
With Perez coming under serious pressure from Carlos Sainz in the closing stages as the Mexican's medium tyres started to go off, McNish said his handling of the entire race had been impressive.
"I think his overall race strategy, his personal race strategy, was superb. Especially at the end, when you had [Carlos] Sainz on the harder tyre," he said.
"He was graining his fronts, he had traffic coming up ahead of him, and he just managed to contain it all so he caught them at the right time and it didn't give Sainz any option to have a go at him."
Torquing Point: Sergio Perez had the measure of Max in Monaco - Monaco GP Conclusions
Sergio Perez seemed to keep up his form from the Spanish Grand Prix as he looked to be one step ahead of his Red Bull teammate, Max Verstappen, all throughout the Monaco Grand Prix weekend.