Horner: 'Perez raced Lewis just as hard as Max does'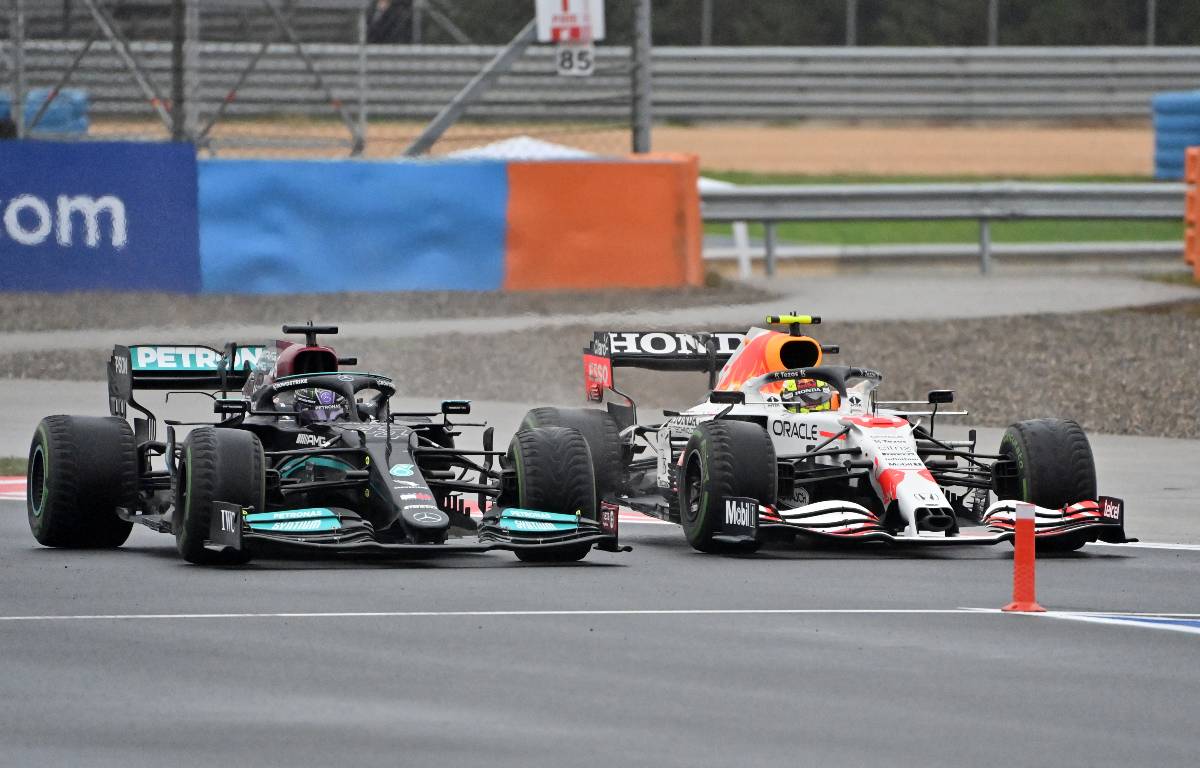 Red Bull boss Christian Horner learnt in Turkey that Sergio Perez will battle with Lewis Hamilton just as hard as Max Verstappen does.
Verstappen was presented with a golden opportunity to regain the Drivers' Championship lead from Hamilton at the Turkish Grand Prix, with the Briton dropping to P11 on the grid following an internal combustion engine change.
But with Hamilton possessing what many felt was the fastest car on the grid, backed up by his P1 time in qualifying, he was expected to quickly clear the midfield and become a threat to Verstappen who started P2.
AlphaTauri's Yuki Tsunoda put up some early resistance to Hamilton's climb through the order, but his true match was met in the form of Verstappen's Red Bull team-mate Perez.
The Mexican racer displayed some stunning defence to keep Hamilton at bay, even coming back from the pit-lane entry at one stage to ensure Hamilton could not complete an overtake.
There was no way through for Hamilton, who ultimately finished P5, allowing P2 finisher Verstappen to regain the Drivers' Championship lead with a six-point advantage.
We have seen plenty of hard racing between Hamilton and Verstappen this season, now Perez has shown he is prepared for similar battles.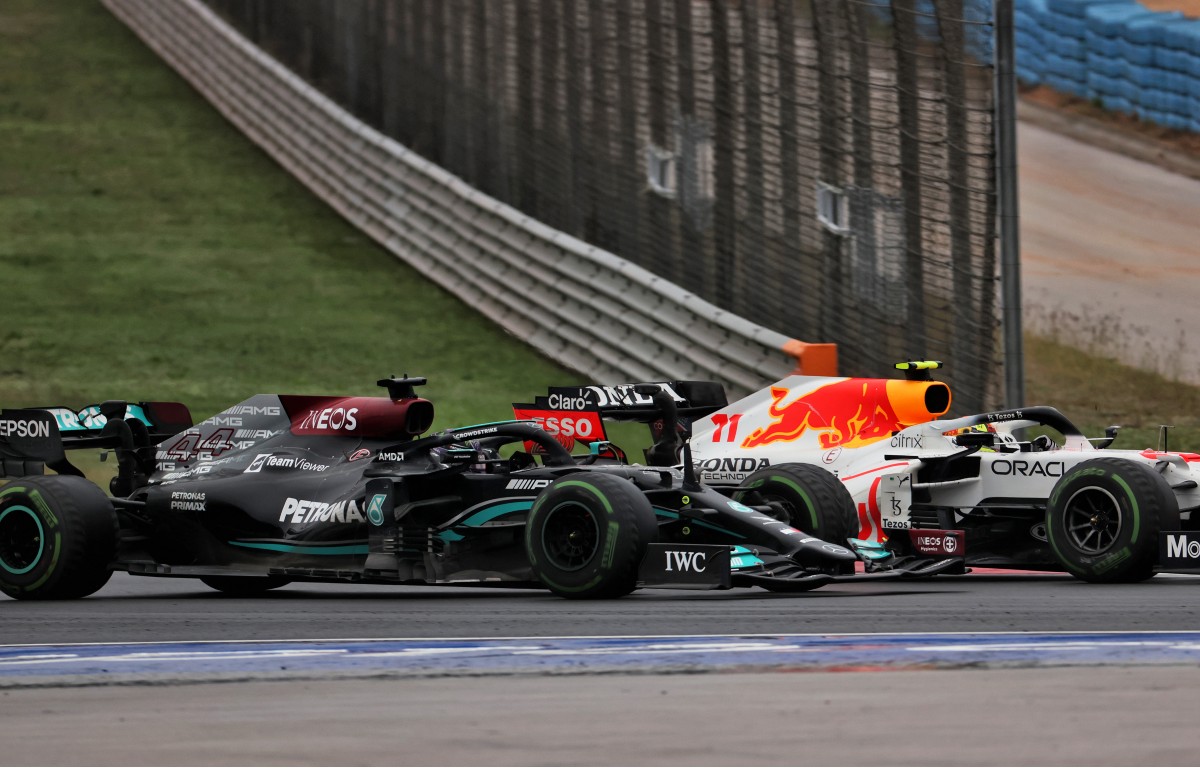 Red Bull merchandise is available to purchase now via the official Formula 1 store
"He raced Lewis just as hard as Max does," Horner told Sky F1.
"He actually ended up in the pit lane, Lewis has run him out there. Then it is a drag race down the start-finish straight and he stuck with it and made it stick.
"A great move by him."
Perez would cross the line P3, marking his return to the podium after an absence which stretched all the way back to June.
And Horner believes further strong tracks are to come for his driver, who he is certain will play a major role in the conclusion of the Constructors' title battle and maybe the Drivers' too.
"I think that there are some good tracks coming up for him," Horner stated.
"He's going to play a key role in the Constructors' Championship and of course both he and Valtteri [Bottas, Mercedes] are going to play a key role as well potentially in the Drivers'."
Speaking to reporters after the Turkish Grand Prix, Perez said he felt a definite upgrade in his performance level in Turkey and is now working better with the Red Bull RB16B.
Asked if he turned a corner performance-wise, Perez responded: "Yeah, definitely. The whole weekend has been a lot more competitive.
"Yesterday in qualifying we didn't get to show that because we were very aggressive with our strategy, so that put us on the backfoot with the soft tyres into qualifying.
"I think we just miss that couple of tenths that we had in hand, because we've shown good pace throughout the weekend and I'm sure we could have had a much better qualifying.
"So yeah, certainly I can see that understanding I am getting more together with the car."
Red Bull got the Perez they need in Turkey
At Istanbul Park, Sergio Perez produced the sort of display that Red Bull need if they want to become World Champions again.