Surer sees Perez 'absolutely' in the title picture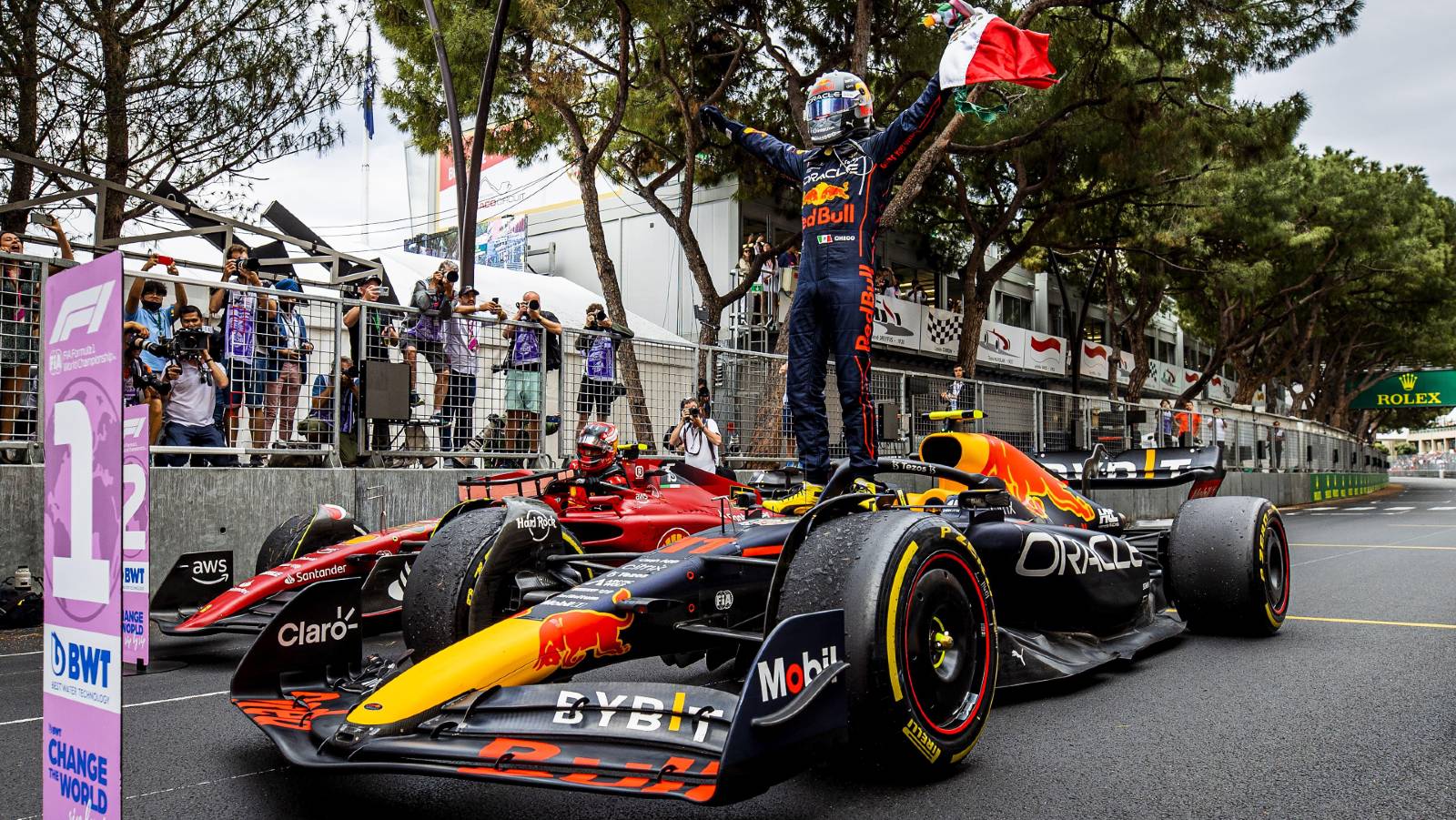 Marc Surer believes Sergio Perez is "absolutely" a part of this year's Drivers' World Championship battle.
The Mexican is among a trio whose positions at the top of the standings have compressed as a result of his victory in the Monaco Grand Prix.
Max Verstappen, the title-holder and Perez's Red Bull team-mate, leads the way on 125 points, nine ahead of Ferrari's Charles Leclerc.
A further six behind is Perez, who also had chances to win in Spain the weekend before his Monte Carlo success but was asked to move aside by the team for Verstappen.
Besides his Monaco triumph, Perez was also rewarded with a new Red Bull contract for two more years, which team advisor Helmut Marko has admitted was signed on the Friday of that race weekend.
Former F1 driver Surer sees Perez being in the fight heading to the next round in Azerbaijan, where the 32-year-old won last year.
But he sees the two retirements Verstappen has endured this season – one more than Perez – as being a salient factor in the situation, along with the Dutchman's three race wins.
"If he continues like this and scores points regularly, it's absolutely possible," the 70-year-old Swiss told Formel1.de of Perez's title hopes.
"[But] if you add up the wins now, it's quite clear Max is still number one.
"[Perez] scores nicely and that can make a big difference at the end of the year. At the end of the day, it's the 'strike results' that are the problem when you don't finish and you lose 25 points or 18 points.
"So yes, Perez is a candidate for the World Championship."
Surer, who finished fourth in two F1 races including the 1985 Italian Grand Prix for Brabham, likens Perez's situation to that of Heinz-Harald Frentzen in 1999.
That year, the German, driving for the Jordan team, consistently collected points with third and fourth-placed finishes and won in France and Italy to stay in the hunt with championship contenders Mika Hakkinen and Eddie Irvine until the final few races.
Frentzen's chances would have been even stronger had he not retired from round 14 of 16 at the Nurburgring due to an electrical failure while leading.
"Nobody really noticed," said Surer of Frentzen's unexpected challenge. "That's the problem – one [driver] wins four races, the other one, but at the end of the day scoring points is a very important thing."
Regarding Perez's new Red Bull deal, Surer added: "They have everything with him they never had in the past. And if you have to have a number two, you have to reward him somehow – and a two-year contract is a reward for me."
Torquing Point: Sergio Perez had the measure of Max in Monaco - Monaco GP Conclusions
Sergio Perez seemed to keep up his form from the Spanish Grand Prix as he looked to be one step ahead of his Red Bull teammate, Max Verstappen, all throughout the Monaco Grand Prix weekend.