Sergio Perez: Max Verstappen the difference in a car that hasn't dominated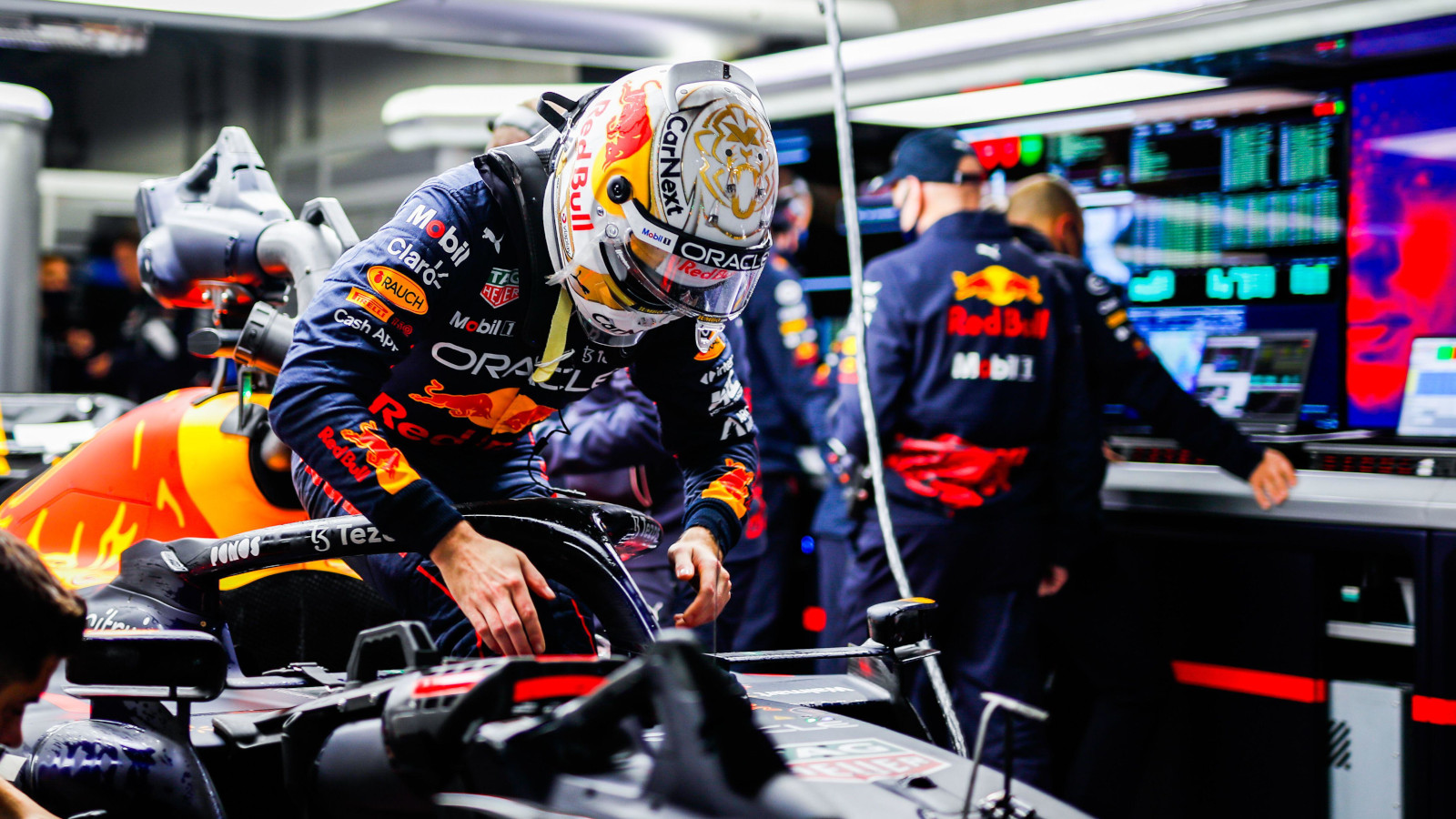 Sergio Perez believes that it is Max Verstappen who made the difference in an RB18 which he does not feel is a dominant challenger.
Verstappen went into the Japanese Grand Prix with his first opportunity to crown himself a two-time World Champion, achieving that as he took the win while Perez gave a vital helping hand from behind.
As Perez harried Leclerc to deny him P2, Leclerc would go off at the final chicane on the last lap, closing the door on Perez as he returned to the circuit. The result was a five-second penalty for Leclerc who was judged to have left the track and gained an advantage. Perez was promoted to P2, so Verstappen was crowned 2022 World Champion.
Verstappen is champion even though there are still four races to go in the 2022 campaign, such is his dominance, the Dutchman having pulled away from the pack with six wins in his last seven races.
Perez though thinks this is down to the driver, not the car, as he does not believe that the RB18 has been the clearly dominant machinery at any stage of the season.
"Well, I think Max has had an incredible season: a lot of respect for him," Perez told reporters after the Japanese GP.
"I've said it before: I don't feel like Red Bull have had a dominant car, to have won the championship the way Max won it, so I think he definitely pulled a gear or two compared to anyone else."
Perez began the season at a level much closer to Verstappen's than we saw during 2021, suggesting that with the change of regulations, Verstappen was perhaps back alongside a team-mate at a similar level of form for the first time since he was team-mates to Daniel Ricciardo.
Perez though was not able to maintain that form against Verstappen, having previously claimed that the upgrades for the RB18 took the car away from his comfort zone and towards Verstappen's. He repeated this belief.
"I think in the beginning I was a lot closer to him; once he got quite comfortable with the car and I was more uncomfortable with it, he was driving at another level compared to everyone," said Perez.
"The races that he did were sometimes incredible, incredible to watch so yeah, a lot of respect for him. Very happy for him and for my team. You know it's a massive achievement to have won the championship here. One-two for Honda as well so it's definitely a very special day for the whole team."
Consistency has been key for Max Verstappen
As Perez refers to, there were times earlier in the 2022 campaign where his performance level was notably strong against Verstappen, outqualifying him in Saudi Arabia, Spain, Monaco and Baku, but especially as the season has gone on, those moments faded away.
While Perez's best performances saw him at least keep Verstappen on his toes, even if he always seemed more in control on race days, Verstappen has been operating on a consistently high level throughout the campaign, punishing Ferrari for their mistakes and putting them in his pocket with regularity as the season rolled on.
To Perez's point then, it has been Verstappen turning the title-contending RB18 into a dominant machine.
Read more: The F1 records currently held by Max Verstappen…and ones on the horizon