Sergio Perez says both Red Bull drivers are 'pushing the direction' of the RB18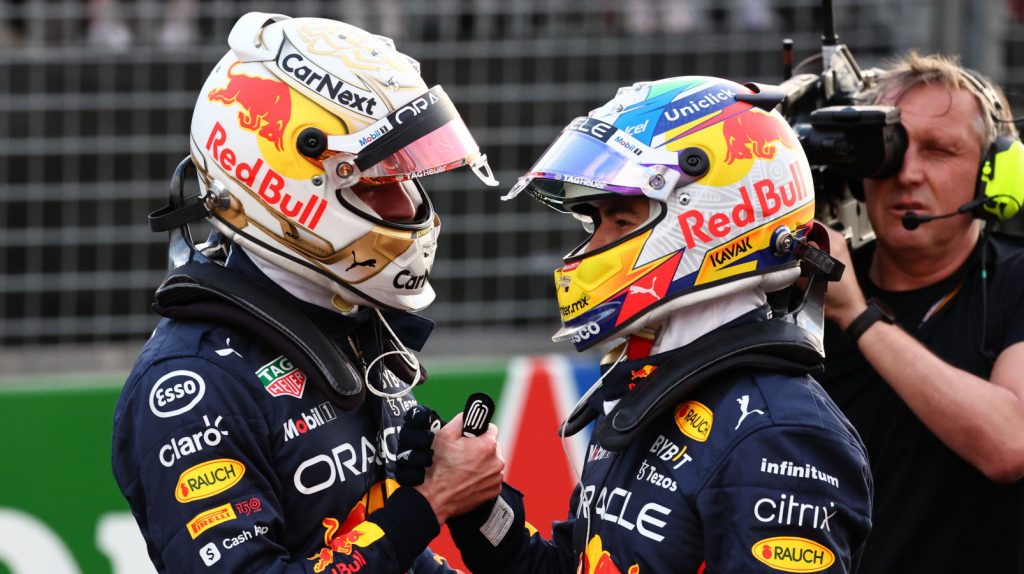 Sergio Perez has insisted he has as much input into the direction of the Red Bull RB18 as Max Verstappen.
Having hit a mid-season spurt of form culminating in his win at Monaco, Perez has seen his performances stumble going into the summer break.
In the run-up to Monaco, he finished on the podium in three of the opening six races but since the grand prix in Monte Carlo, he has been on the rostrum as many times as he has retired.
The Mexican's form has coincided with an improvement from Verstappen, who had found qualifying more difficult than in previous years.
It has been suggested the driving style of Verstappen and Perez is remarkably different, something plenty of the Dutchman's previous team-mates have discovered, and Damon Hill suggested that following the Monaco Grand Prix the Red Bull car had been altered to be more to Verstappen's liking.
Perez explained to RacingNews365 the biggest difference between the two drivers is the amount of oversteer the driver is after, with Verstappen wanting more.
"Sometimes we come very close. On some weekends we are extremely close and on some others we are not so close," said Perez.
"Seeing the way we apply the throttle and the way we brake is the biggest difference between us.
"[But beyond that] I find it very difficult to compare what's the difference between drivers in terms of driving styles because every time it's different."
Despite their differences in style, Perez has insisted both drivers are pushing the development of the car.
"We are both pushing the direction of the car," the Mexican said.
¡Buena recuperación en carrera!
Excelente resultado de todo el equipo. Bien hecho @redbullracing @Max33Verstappen ahora a descansar y regresar más fuertes para la última parte del año.
Los voy a extrañar en mis vacaciones… un poco. pic.twitter.com/8IgkhCBcwf

— Sergio Pérez (@SChecoPerez) July 31, 2022
"At the end of the day, the team are doing the development and we are pushing and trying to get the most out of it every single weekend.
"It would be good to improve it all around and to try to be a bit more complete in all areas."
Perez said he felt more comfortable in the car this year, which is evident in his performances, and believed the change of regulations had helped him.
"I think being in my second year with the team, and the change of regulations, it definitely helped me," he said.
"It was a good improvement. I think I'm more comfortable in the car this season."
The Red Bull driver is currently P3 in the standings, five points behind Ferrari's Charles Leclerc.