Perez: No 'jealousy' from Max like some past team-mates
Sergio Perez said some of his past team-mates were jealous, but with Max Verstappen it feels like they are happy for each other's successes.
Perez is a veteran of the Formula 1 grid having made his debut back in 2011, a decade later taking to the track as part of the Red Bull team for the first time.
Throughout that journey to Red Bull Perez of course has had many team-mates, six in Formula specifically, with his Red Bull career so far having been spent solely alongside Verstappen.
The pair are set to continue together until at least 2024, the Mexican racer saying that with Verstappen, he feels a vibe of genuine support and happiness for whatever either of them achieves.
That he says is in contrast to his experiences with some team-mates beforehand.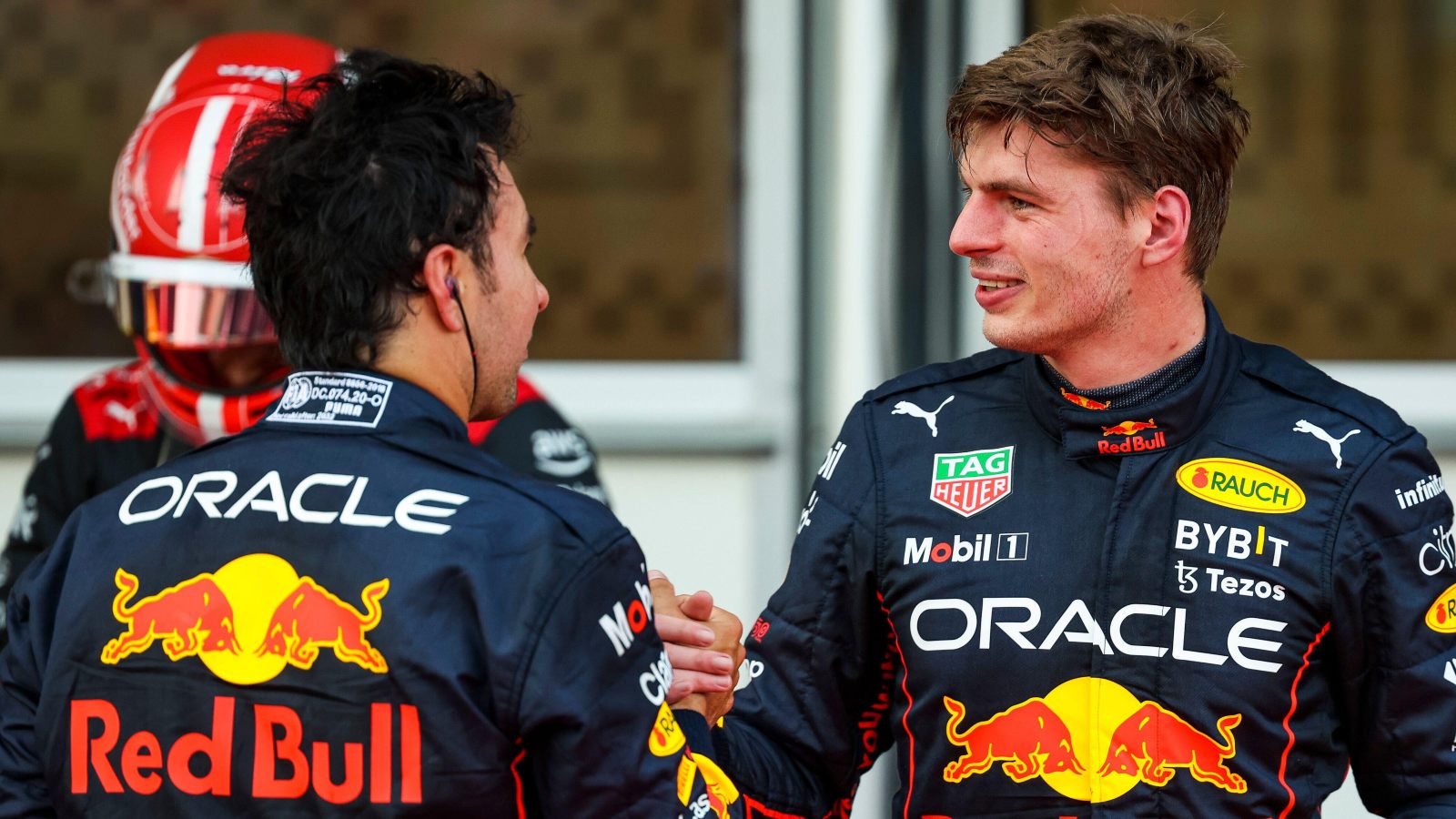 Speaking in an interview alongside Verstappen with LADbible TV, Perez said: "I think sometimes in the past I've had some jealousy from a team-mate.
"Because you obviously want to win, but when the guy next to you wins you have to give the credit, he's done better than you, he's won and you have to accept that and also feel proud of what he's done, the guy next to you.
"And I think not many people can take it, but I think within us, when I win, when Max wins, there is always we feel proud for each other and that I think is something good within us."
Verstappen acknowledged that his relationship with Perez as a team-mate is the best which he has experienced so far in Formula 1.
He pointed out that he also shared a good relationship with Daniel Ricciardo when they were at Red Bull together between 2016-18, but feels that he has matured a lot since then.
"I started of course very young in Formula 1 and I had I think also a very good relationship with Daniel," said Verstappen.
"But at the time I was still only 18, 19 and I think where I am now as a person is completely different. So I would say that what I have now with Checo is definitely the best, just because I matured a lot. And I think that also helps a lot with just how you approach each other."
Perez finished by jokingly telling Max that "I think when you were younger you were a bit more difficult."
The evolution of Max Verstappen
Max Verstappen played the championship game in taking home a safe second place in Austria.