Sergio Perez declares Max Verstappen team orders controversy 'behind us'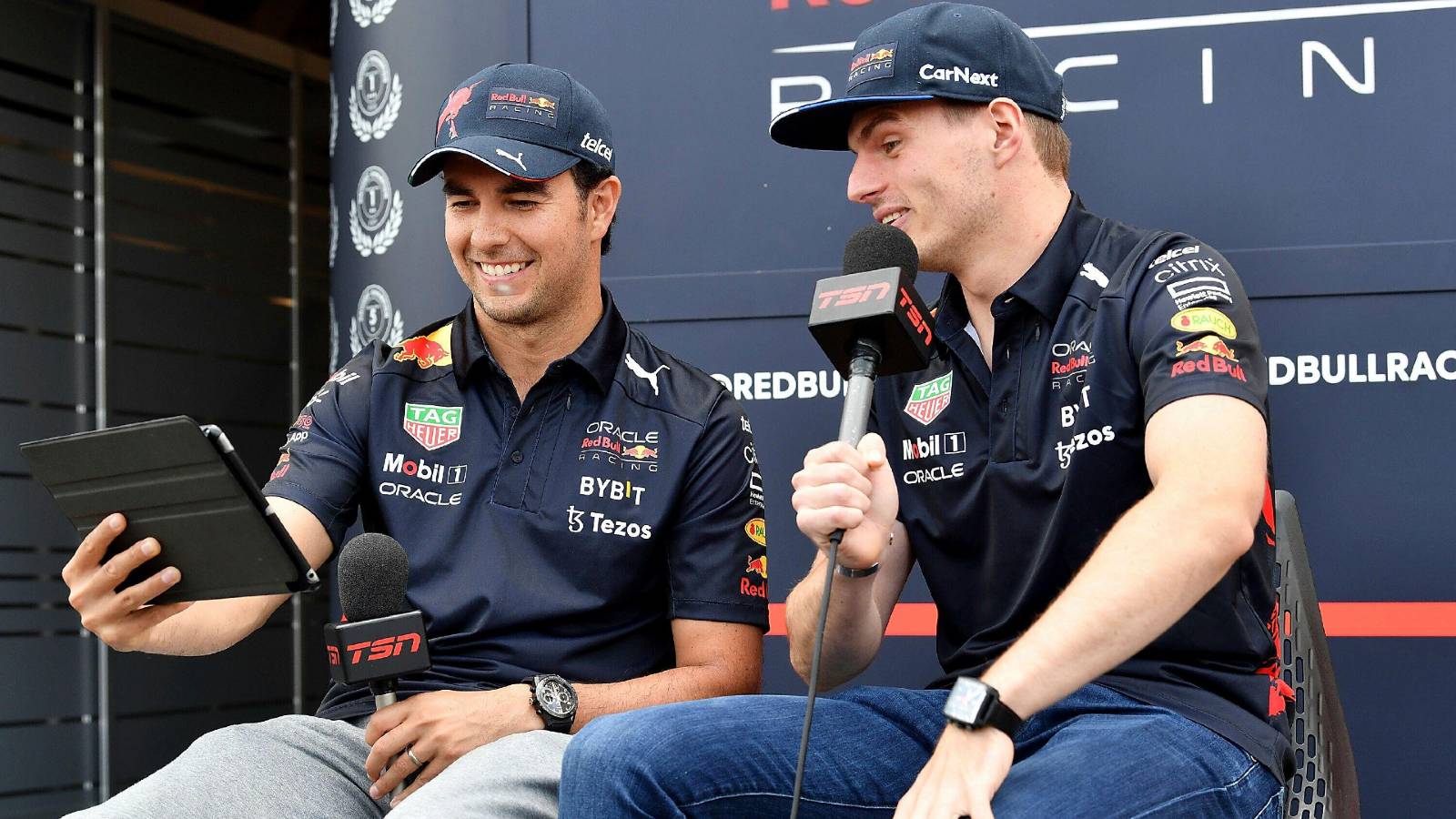 Sergio Perez has confirmed he and his Red Bull team-mate Max Verstappen have made up and moved on from their team orders disagreement.
Verstappen caused quite the stir at the Sao Paulo Grand Prix when he failed to follow team orders from Red Bull.
The team had told Verstappen to yield P6 to his team-mate Perez, the aim being two extra points that would have put him ahead of Ferrari's Charles Leclerc as they battle over the runner-up spot to Verstappen in the Championship.
As it is, Perez now goes into the season-ending Abu Dhabi Grand Prix level on points with Leclerc, although Leclerc holds P2 by virtue of having won three races this season to Perez's two.
Perez did not keep his words soft nor sweet when he reacted to Verstappen's snub over team radio, saying the Dutchman had shown "who he really is".
But in keeping with what Red Bull team boss Christian Horner had said, Perez has now confirmed the matter was discussed behind closed doors and that he and Verstappen have agreed to move on.
"What a day yesterday," Perez posted on social media.
"A podium for sure but lack of pace was complicated by the SC (Safety Car). Now let's focus on Abu Dhabi.
"With Max and the team, everything was discussed yesterday and will be kept internally, this is behind us, and we will continue to work as the great team we have been so far."
Of course, since Verstappen refused to play ball in this situation, it creates an element of doubt heading to Abu Dhabi where he may be needed once more to help his team-mate's cause.
Horner was confident in stating though that Verstappen is fully prepared to support his team-mate should the necessity arise.
"The drivers have discussed it, they've shaken hands and we are absolutely focused on that next race," Horner told Sky Sports F1. "We work as a team, we race as a team and our objective and priority is to see if we can get Checo to finish runner-up in the championship.
"It's something we've never achieved as a team before and Max has given his commitment as well. We'll be doing the best we can in Abu Dhabi to achieve that. So it's a straight fight between Checo and Charles, and if Max can help in any way he will do.
"Checo has done a phenomenal job all year and he deserves that second place. And I think that as a team, we will do our very best to support that to achieve that in Abu Dhabi."
Read next – Jenson Button on team orders row: 'Red Bull put themselves in this situation'