'Perez is becoming a thorn in Verstappen's side'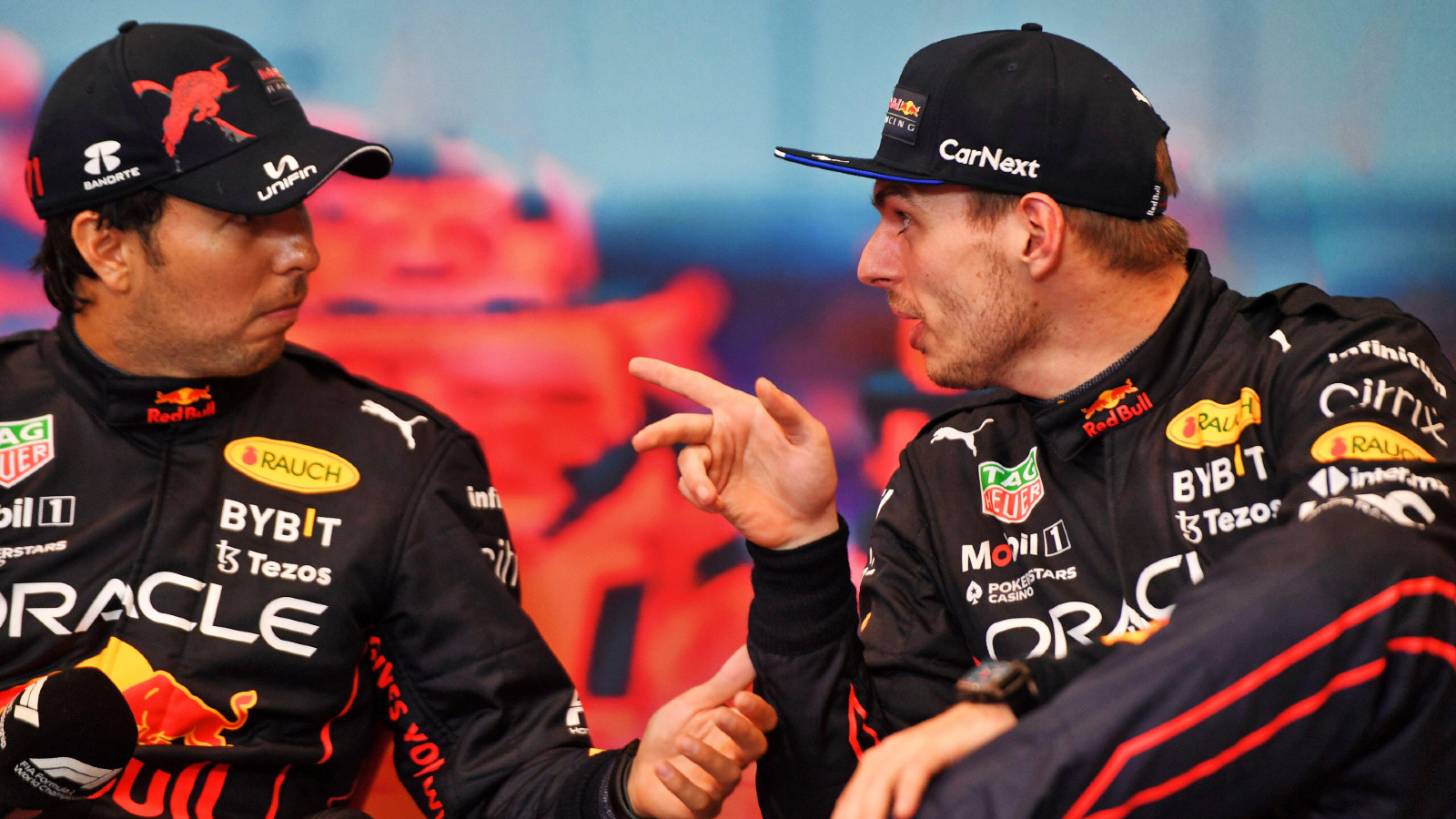 Former F1 driver Johnny Herbert is intrigued by the unfolding battle at Red Bull, believing Sergio Perez to be hauling himself into title contention.
Perez has become one of F1's top contenders for victory in 2022 as the Mexican driver has found form with the new regulations and the new cars introduced over the winter.
Perez rarely proved a match for Max Verstappen during their first year together as Red Bull team-mates in 2021, although he proved invaluable as a rear gunner for Verstappen's title fight with Mercedes' Lewis Hamilton.
However, with the 2022 ruleset introducing revolutionary new cars, Perez has upped his game. Scoring pole position in Jeddah, he led convincingly until an unfortunately-timed Safety Car wrecked his race. Perez also fought for victory in Spain, losing out to Verstappen after a team call prevented him from running his strategy as optimally as possible.
But Perez proved unstoppable in Monaco, leading the Red Bull charge all weekend and coming home a convincing winner ahead of Ferrari's Carlos Sainz.
Now just 15 points off the top of the Drivers' Championship, Perez has been rewarded with a new two-year deal at Red Bull – and Herbert has praised the Mexican for how his diligent approach to racing has paid off.
"I think he's getting closer and I say it's getting closer because I think he's settling into the team brilliantly," Herbert told Sky F1 ahead of the Azerbaijan Grand Prix weekend.
"He did a wonderful job, as we saw, in Monaco. He seems to be maturing brilliantly. [Both] Sergio himself [and] more importantly for the team as well with the Constructors' Championship being such an important part of Formula 1."
However, one man who may not be thrilled about Perez unlocking so much speed is Verstappen. The reigning World Champion has been the clear leader of the Red Bull team for several seasons, with his status now being slightly threatened by Perez's recent form.
Herbert is eager to see how this dynamic will play out over the remainder of the season, particularly in Azerbaijan where the Red Bull drivers were first and second in convincing fashion until Verstappen suffered a tyre failure in 2021.
"[Perez is] starting to become a little bit of a thorn in the side, maybe, for Max Verstappen," Herbert said.
"That would be really interesting to see how that dynamic works at the same time. We've got some brilliant stuff coming our way because those two Red Bull drivers really get it together when we get to Azerbaijan and who knows who will come out of it on top."
Herbert also said Perez's attitude towards racing has made him a good role model for younger drivers seeking to climb the ranks.
"I think it's something a lot of youngsters should look at when they try to get themselves from karting to Formula 1," he said. "He really conducts himself in a brilliant way and he's getting stronger.
"We are going to Azerbaijan, where he won the race last year. He's been on the podium three times when we've been racing there. I think only Sebastian Vettel has done the same thing.
"So, again, it looks as if he's going to a circuit he is comfortable with and that will only enable him to show the speed he's actually got."