Max Verstappen says Sergio Perez is a valuable addition to Red Bull who can bring with him knowledge of other manufacturers.
After being released by Racing Point at the end of the 2020 campaign, Perez was snapped up by Red Bull as the Austrian outfit decided against keeping Alex Albon in a race seat for 2021, instead demoting him to test and reserve driver.
Perez has built a reputation for being a race specialist. Few drivers on the grid have the same ability to look after their tyres and capitalise on points-scoring opportunities so consistently and this is something Red Bull were missing in their pursuit of Mercedes, especially in the Constructors' Championship.
Verstappen welcomes the knowledge of other engine suppliers that Perez will bring, and it is not difficult to figure out which one he is talking about.
Perez has raced with a Mercedes engine since 2013 across stints with McLaren, Force India and Racing Point.
This is therefore the other strength Verstappen believes Perez brings, on top of his racing experience.
"It mainly concerns information he can bring with him from other teams and other engine suppliers," said the Dutchman in explaining what Perez brings to Red Bull, quoted by Motorsport.com.

"He can pass on his findings and the main differences to the team. In that respect, he can certainly help us or at least he can give the team new insights on certain themes."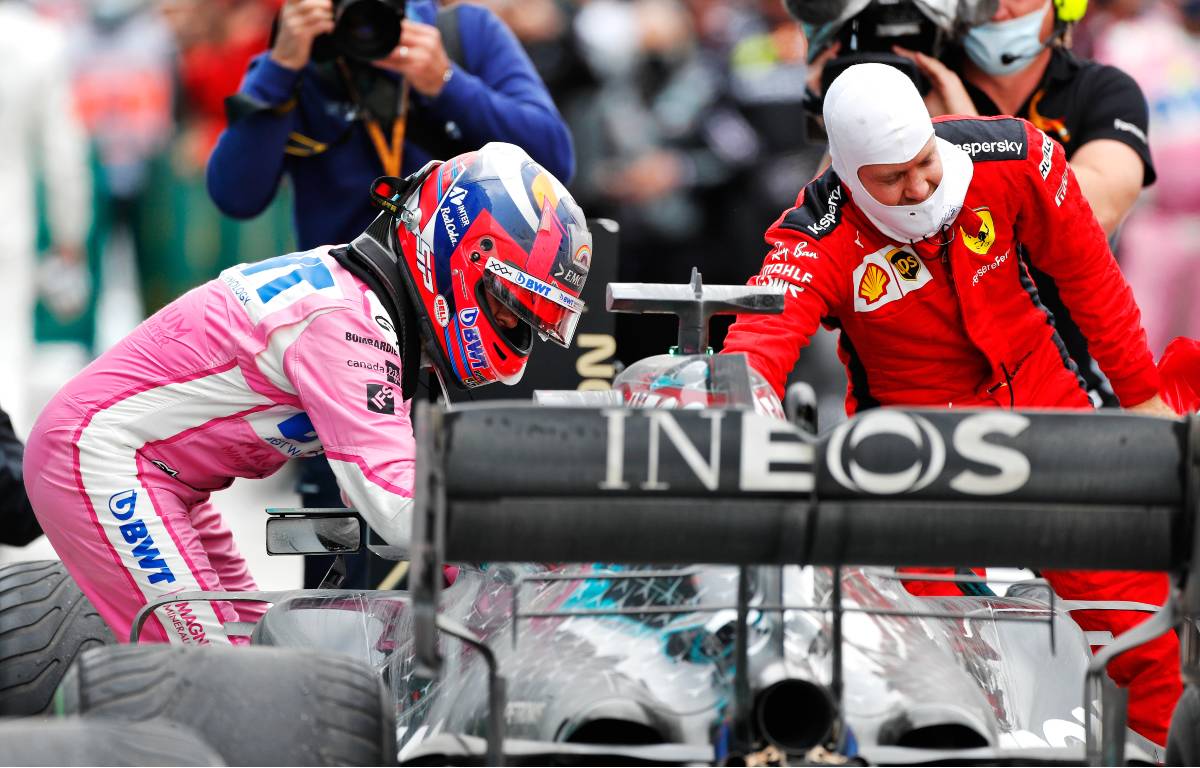 Driver and team face coverings are available now on the official Formula 1 store!
But while Perez can bring valuable knowledge to help Red Bull's engine supplier Honda in what is their final season in Formula 1, he felt the Japanese manufacturer show a trend of improving each season anyway.
"Of course, I haven't been able to drive the Honda engine very much. But from what I've seen, Honda have always made progress and are ready for battle," Perez explained.
"We know they are working hard to close the gap to Mercedes and also that they have already made a lot of progress. Is that enough to beat Mercedes? We have to wait and see, but at least it will be interesting."
The Mercedes power unit has been regarded as the strongest on the grid since the turbo-hybrid era began back in 2014. In that time, Mercedes have won all seven Drivers' and Constructors' Championships on offer.
They also have an impressive customer list with McLaren, Aston Martin and Williams all using the Mercedes power unit.
Follow us on Twitter @Planet_F1, like our Facebook page and join us on Instagram!