Perez at a 'new level' racing Hamilton, Verstappen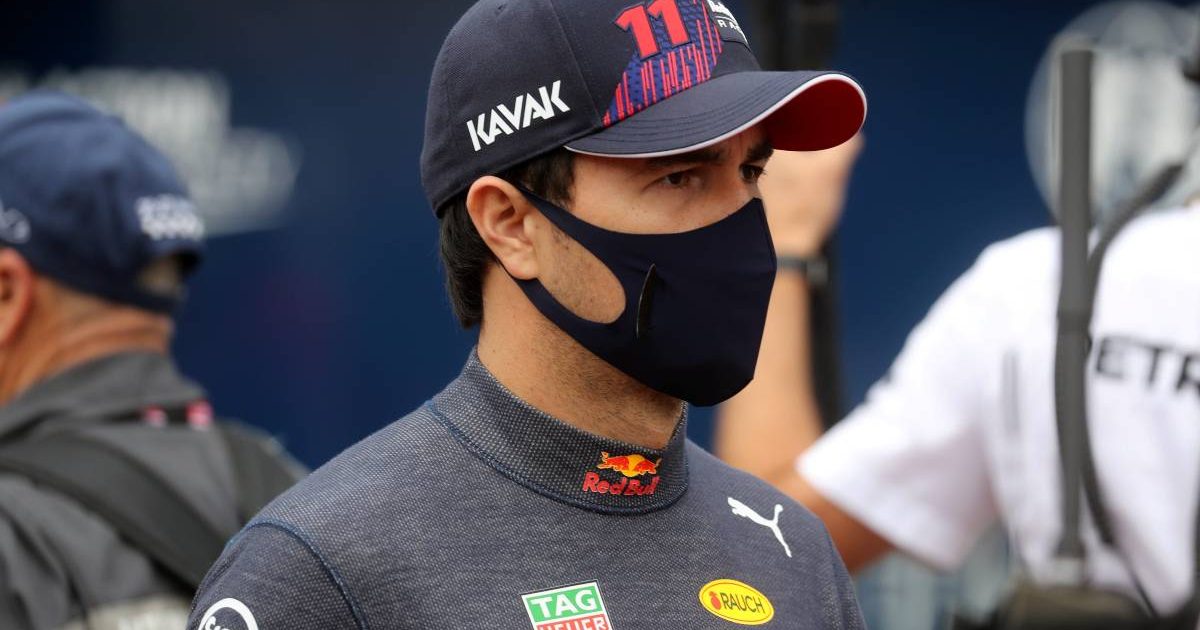 Fighting with Lewis Hamilton and Max Verstappen in this year's championship has taken Sergio Perez to a "new level", says the Mexican driver.
Dropped by Racing Point – now racing under the Aston Martin label – last season, Perez was facing the end of his Formula 1 career before Red Bull handed him a lifeline.
Signed as Verstappen's 2021 team-mate to replace Alex Albon, Perez has twice put his RB16B on the podium, one of which was his Azerbaijan Grand Prix win.
That Sunday, the 31-year-old benefitted from Verstappen's tyre failure to lead the race at the restart where he was challenged by Hamilton only for the Mercedes driver to make a mistake with his brakes, handing Perez an easy run to the line.
It was not the first time this season that he has raced Hamilton while also running close to, although one could say definitely not racing, his own team-mate.
Being up close to two of Formula 1's biggest stars has, according to Perez, forced him to raise his game to a higher level.
"The race I had with Hamilton, literally against him, I was fortunate enough to see how good he is," he told Formula1.com.
"The way he pushes you at the time that he does push you, and then when he saves his tyres, he's obviously a very, very intelligent guy and the same to Max, you know.
"Racing these drivers at this level definitely takes you to a new level.
"I think we all know in this business how good Max is," Perez added. "He delivers at an extremely high level from FP1."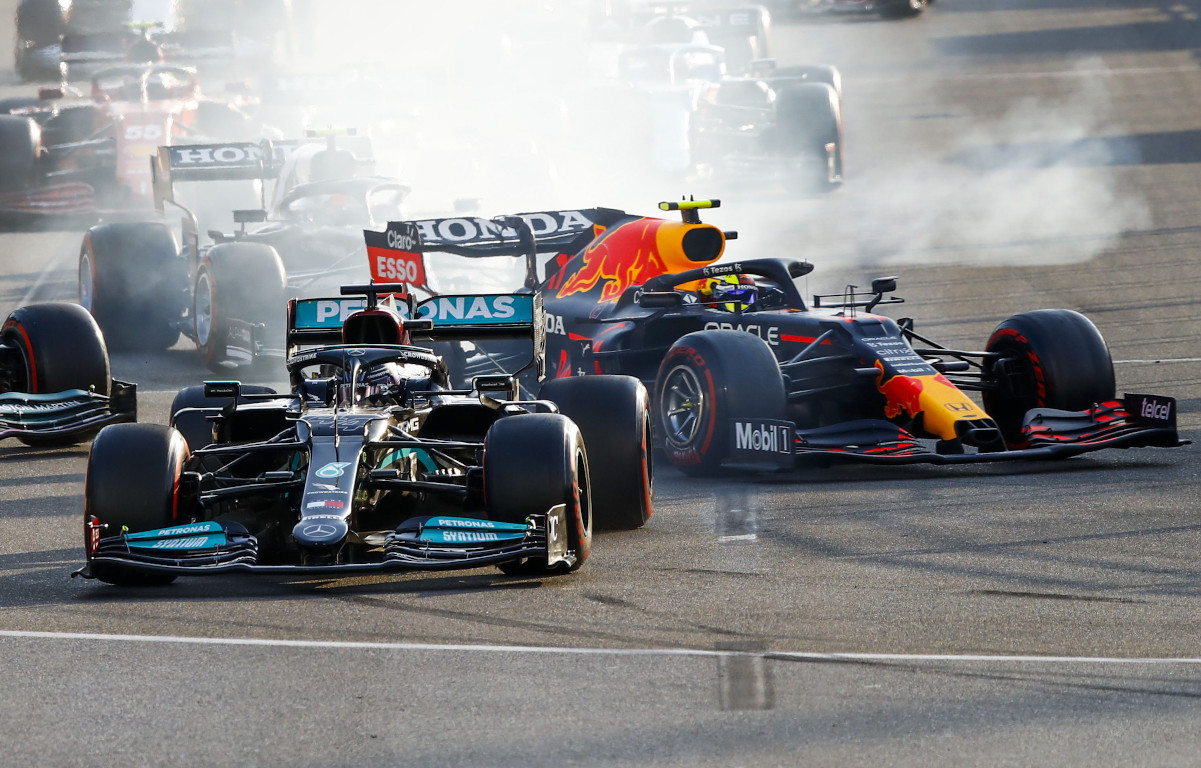 Red Bull merchandise is available to purchase now via the official Formula 1 store
Perez is enjoying his time with Red Bull as, for the first time in his career, he is in a car that he knows can win every race on the calendar.
"It's obviously a great boost of motivation throughout the season to come to a race and you know that if you deliver to your maximum, you can end up winning a race," he added.
"Also, the pressure is on, you know you have to deliver to a very high level. You are competing against the very, very best drivers. Against a very top team like Mercedes.
"So the level of delivering, it's to a new level. Every single point and the way the team works, trying to maximise every single performance point is very important. You are into the next level."
Follow us on Twitter @Planet_F1 and like our Facebook page.