Sergio Perez has confirmed rumours he learned of his Racing Point axing when he overhead Lawrence Stroll laying out the terms for Sebastian Vettel's contract.
Although Perez revealed at the time that he had been given one day's warning that Racing Point was to announce Vettel as his replacement having opted to go in "another direction", reports soon emerged claiming he knew of it a few days prior to that.
How? He overheard team owner Stroll speaking about the terms of Vettel's contract.
The Canadian businessman was reportedly speaking on the telephone with the team's lawyer in his hotel room at Mugello with Perez hearing the conversation through the wall.
"It's true," RaceFans.net quotes him as having told Sky. "I found out on Sunday that I was not going to stay.
"They still did other things in that regard. So I already knew in advance."
The Mexican driver added that he is disappointed that the story of how he learned of his axing was leaked to the media.
"I'm surprised how things go into the media so easily," he said.
"I think in a way I'm a bit disappointed in that regard because I feel that those things should stay internally within us.
"We know what happened, what we did and so on."
Get your hands on the official Racing Point 2020 collection via the Formula 1 store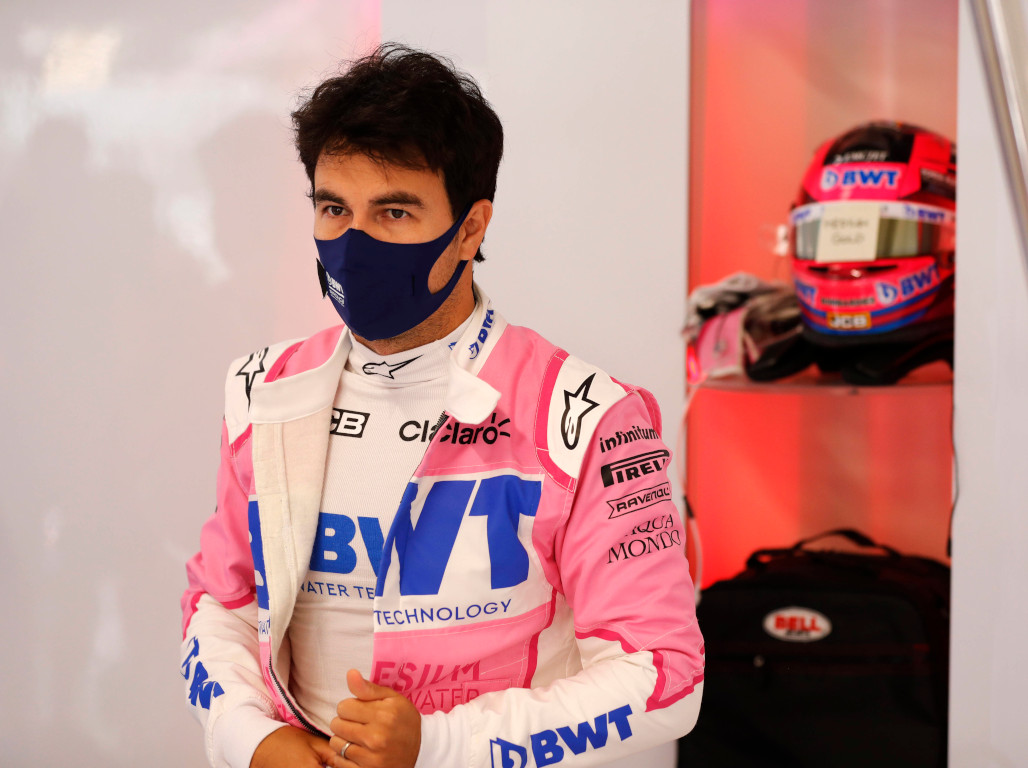 That, though, is not the only way the 30-year-old feels let down by Racing Point.
Perez trigged the administration process that saved the team back in 2018, forcing then team owner Vijay Mallya's hand.
There has, however, been little mention or thanks for that from Racing Point.
"I was also disappointed that not really pretty much no one has said anything about that," said Perez.
"I heard that it was not going out in the press release but they were going to mention that, Otmar was going to mention that in interviews and so on. I didn't see anything.
"But it's fine. I never done it for people to give me anything. I guess this is Formula 1.
"But I just found it a bit difficult that we've been together for so many years, I expected a bit more transparency.
"But at the same time I think Otmar [Szafnauer] is not in an easy position too.
"From Lawrence's point of view I understand everything. I've got nothing against him.
"And for the team as well, this team is such a big part of me that I want them to do very well in their future. That's the most important thing for me."
Follow all the action from the Russian Grand Prix with the PlanetF1 live centre