Perez: Drivers can 'lose vision' when porpoising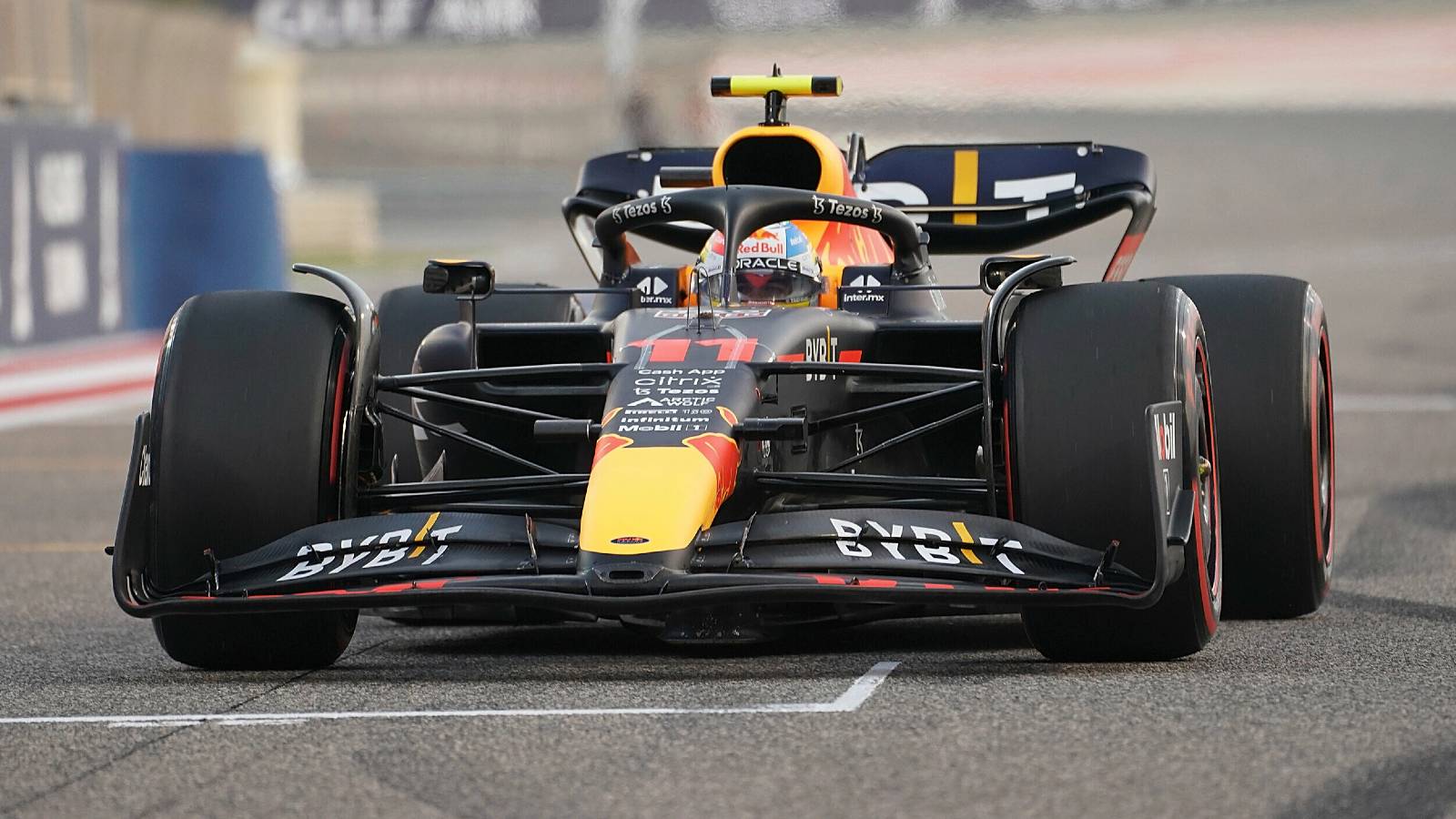 Sergio Perez has described the physical difficulties he has experienced when driving a car that is 'porpoising'.
As soon as the all-new cars for the much-changed 2022 regulations hit the track, with their ground-effect aerodynamics, 'porpoising' became one of the F1 buzz words.
Also known as bouncing, it is when the car oscillates along a straight, giving the driver an uncomfortable ride and impeding performance in terms of lap time.
Mercedes in particular have been strongly affected but the issue is by no means limited to just them. Although Red Bull have not encountered as much 'porpoising', Perez knows exactly what impact it can have on the man at the steering wheel.
"You reach 300kmh, which is when the issue comes up, and with these problems you can even lose your vision when braking or not being able to position the car properly," said Perez, quoted by Marca.
"It's a complicated issue, especially in races. If you go without DRS, which is when it's most noticeable in the car, there are times when it becomes undriveable."
Marca have also quoted a neurosurgeon who specialises in the spine and skull. Pablo Clavel has watched drivers experience 'porpoising', the effect of which has been likened to headbanging at a heavy metal concert.
"What is certain is that drivers will have to continue to train their cervical muscles intensively," said Clavel.
"This type of repetitive bouncing head movement could lead to cervical ligament or disc injuries over time."
Clavel pointed out the spine is subjected to excessive biomechanical stress, although he acknowledges drivers have highly trained cervical musculature.
Perez is not the only driver to have spoken about the difficulties he has experienced. George Russell has encountered it more than most in the Mercedes.
"I wouldn't say it was physical, just uncomfortable really," said Russell, speaking after the season-opening Bahrain Grand Prix in which he finished fourth. "You want a nice smooth ride and that's definitely not what we had.
"It was affecting the tyres quite a lot because in every braking zone you are bouncing into the corner and the rears are skipping under braking because the car is so unsettled."
Perez and Russell will be hoping not to be plagued too much by 'porpoising' when Formula 1 stages track action in Melbourne for the first time since 2019 at the Australian Grand Prix, which returns to the schedule following the pandemic.