Perez on Max: 'He has skills no other F1 driver has'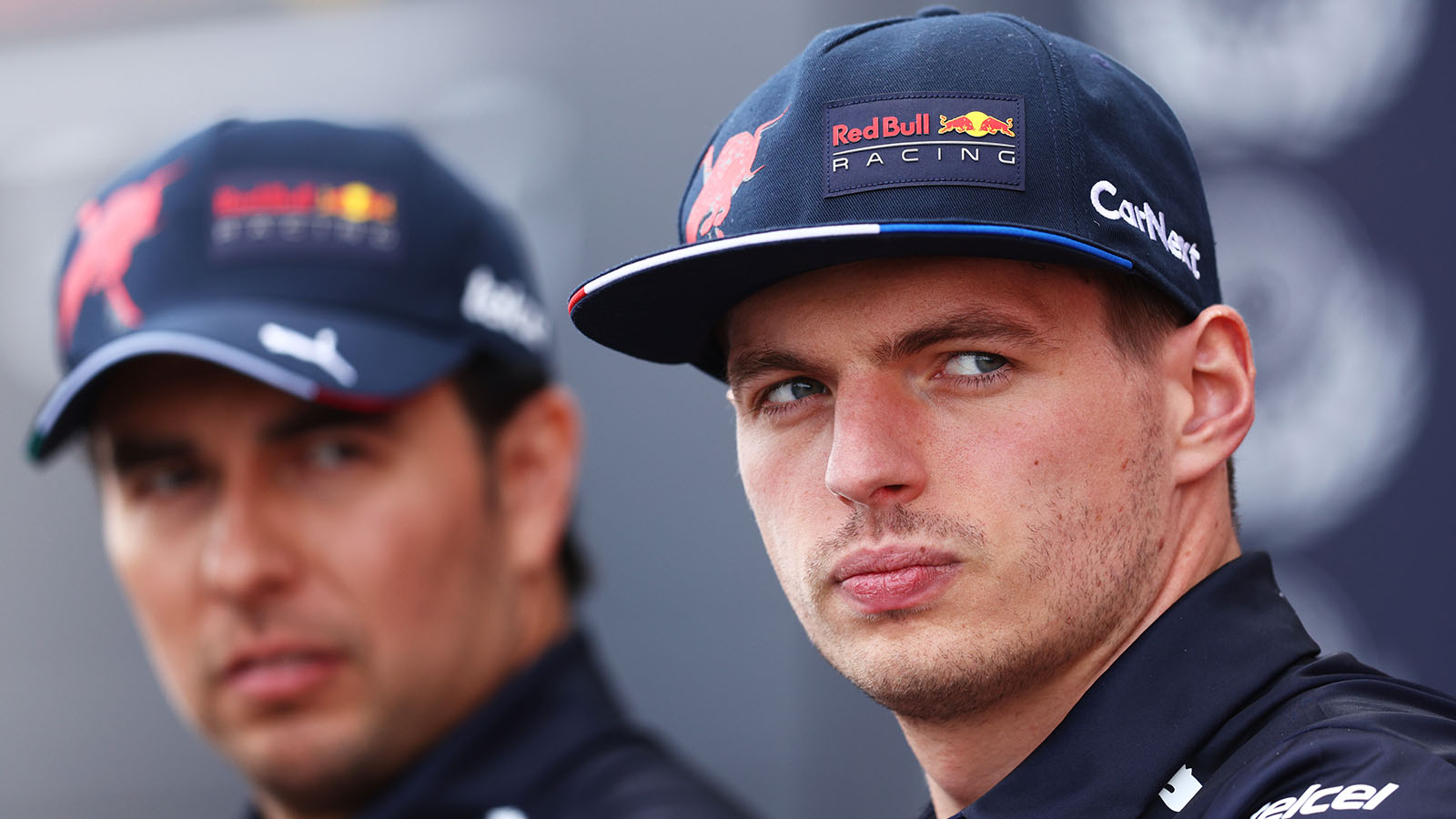 Sergio Perez has reserved some very high praise for Max Verstappen, saying "he has skills no other F1 driver has" – himself included.
Perez has been team-mates with the reigning World Champion since the start of the 2021 season after Red Bull made a rare foray outside of their driver pool, deciding to drop Alex Albon to a reserve and development driver role.
The Mexican driver has proven to be an excellent acquisition for Red Bull and will be staying with the team for the next two seasons at the very least.
And it appears he is very much enjoying working with Verstappen given how much he rates the current World Championship leader.
Sorry @SChecoPerez, no shiny sticker 😄 Presenting ReDubbed with @Mobil1 💬 pic.twitter.com/6VOxn9JnHW

— Oracle Red Bull Racing (@redbullracing) June 24, 2022
"Max is very good, he is a very complete driver, I think he is without a doubt one of the best in the history of Formula 1," said Perez in an interview with Fox Sports MX.
"If not the best, because of everything, because of how he has been educated from the beginning.
"He has skills that no other driver in Formula 1 has: the ability to be at the limit from Practice 1 to the end, no other driver in Formula 1 has, without a doubt."
Perez also believes he and Verstappen are very closely matched to each other, with the differences often coming down to a solitary and specific corner on any given Grand Prix weekend.
"This year we are already very comparable, the difference is always a corner that he or I do better," Perez added.
"Then to be working as a team at that level is very good but it is a level that demands quite a lot as a driver."
When it comes to developing the RB18, Perez feels that he is on the same page as Verstappen on the direction they want to go in, even if the car itself is struggling with weight issues.
"We are still struggling, we are a few kilos close to the (weight) limit, but we still have the car on a diet, both of us," joked Perez.
"Every weekend we are giving our feedback and generally we are going in the same line Max and I, so I think we are pushing in the same direction on the same things on the car."
Perez currently finds himself 46 points behind Verstappen in the World Championship standings and has one win to his name so far this season, digging deep to win the Monaco Grand Prix.