Perez couldn't see through Hamilton's spray in Q3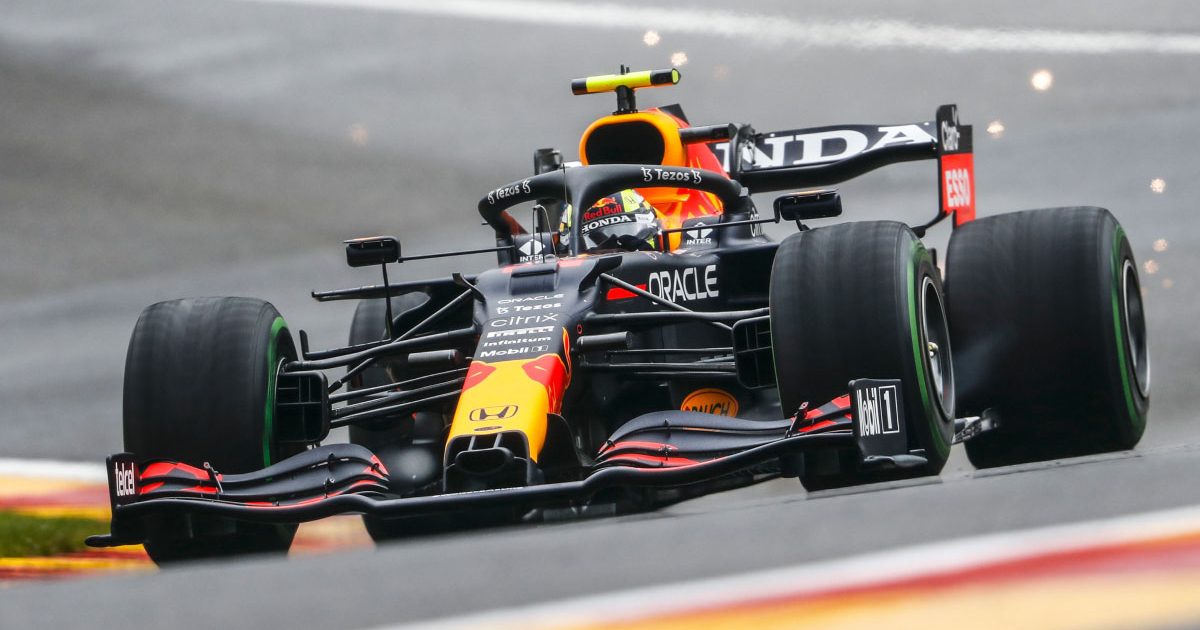 Sergio Perez said his vision was hampered in the final part of qualifying as he ramped up for his final flying laps, too close to Lewis Hamilton ahead.
The Red Bull driver spoke after Belgian Grand Prix qualifying and had initially thought his Mercedes rival would move out of his way on his flying lap, but that was not the case. After reviewing the evidence, Perez eventually conceded there was no foul play involved in Q3.
As a result, he flew blind into his final runs around Spa and ended up qualifying P7 for Sunday's race, a full 2.3 seconds behind team-mate Max Verstappen who took pole position.
Like many, the Mexican found the conditions tricky to navigate around a circuit where the weather was almost ever-changing.
"It was really tough out there, especially in Q3 with the conditions changing and knowing the final lap was going to be the right one," Perez told Formula1.com.
"Unfortunately, I didn't get that final lap. I was on a timed lap, everyone let me through but not Lewis. So that meant I started a second or two behind him, so I couldn't see anything going into my final lap.
"I was a bit disappointed, given I was not able to improve on my final lap there. Definitely I got blocked going into the chicane going into my final lap.
"He is entitled to do that on the next lap to stay ahead – I was just too close. So even on that lap, I lost some time."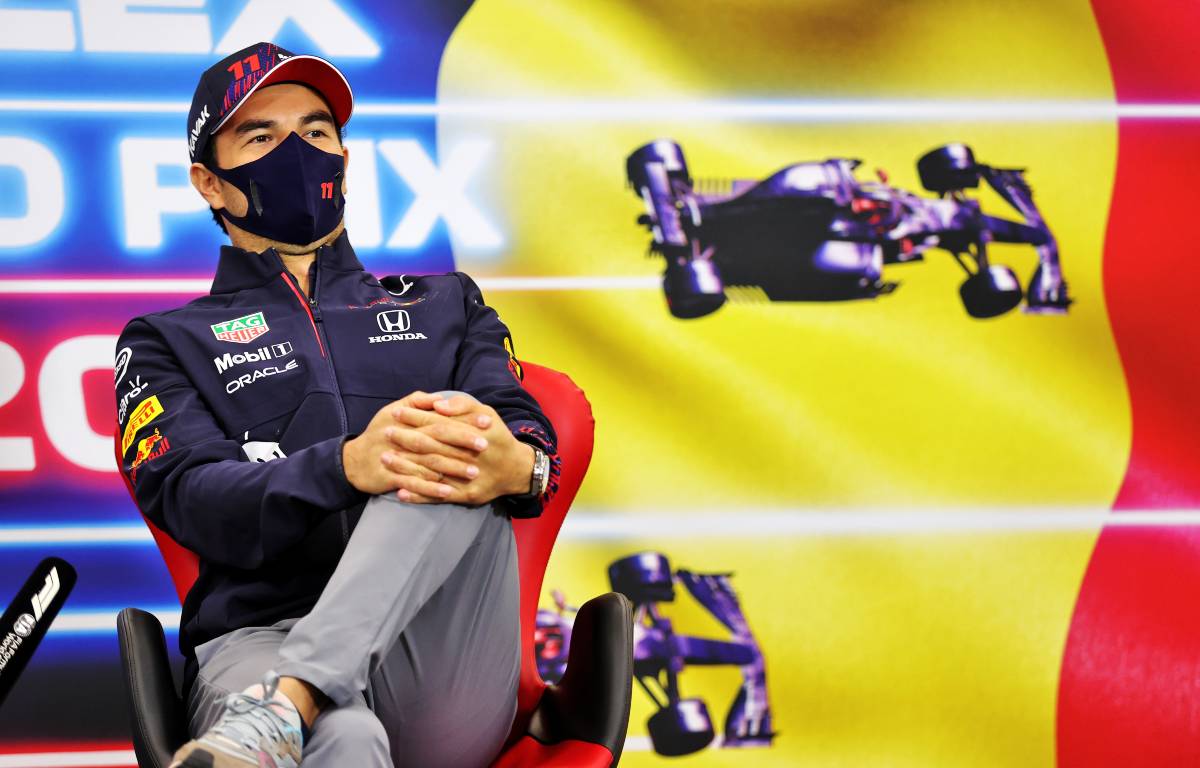 F1 TV Pro is half price for two months! In order to claim this fantastic discount, click the following link and use the promo code SPA50 at checkout!*
*Offer expires at 23:59 on Sunday, August 29. Offer only available on Pro. Customers will need to take out a monthly subscription and this offer can only be redeemed on web. Offer not available in NL, FR or NZ.
But Perez later backtracked on those comments, acknowledging the seven-time World Champion was within his rights to be where he was on track – and that Red Bull had miscalculated where he should be on track.
"We had pace to fight for [a] much better qualy," he wrote on Twitter. "We were wrong in our strategy, at first I thought Hamilton had blocked me too much but it was not like that, it was in all his right. We were wrong, tomorrow we will return!"
Perez, who signed a new deal this week to stay with Red Bull in 2022, is more optimistic about his chances in the race, however – feeling he can find a sweet spot in his car in variable weather.
"Yeah, I think the car is performing really well," he said. "I think no matter what conditions we get tomorrow, we should be in pretty good hands.
"I think we should be able to fight for stronger for tomorrow."