Sergio Perez hopes the 'era of Red Bull starts now' after double title success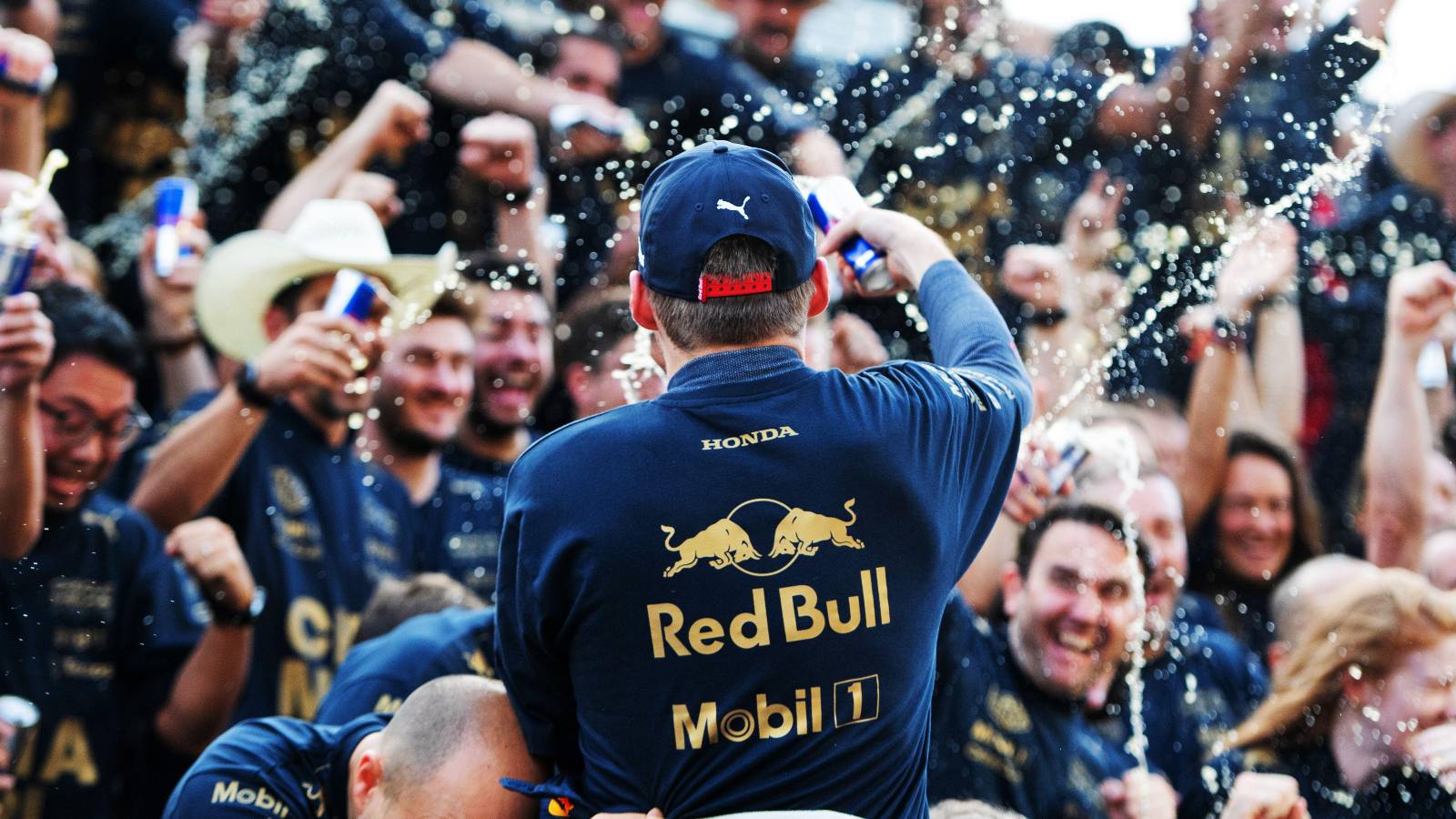 With Red Bull's first title double since 2013 in the bag, Sergio Perez hopes this marks the start of a new streak of dominance.
While Red Bull returned to the summit of Formula 1 via Max Verstappen in 2021, the Dutchman snatching the Drivers' title from Mercedes' Lewis Hamilton on the last lap of the season, Mercedes retained their grasp on the Constructors' trophy.
There was no stopping Red Bull this season though, Verstappen confirming himself as a two-time champion with four rounds to go, while at the next stop, the United States Grand Prix, Red Bull clinched the Constructors' Championship too.
A Red Bull victory in Austin was needed to bag the title, Verstappen delivering that as he fought back from a poor pit-stop, passing Charles Leclerc and Hamilton to take the chequered flag.
And now with Red Bull back on top in both championships, Perez hopes this is the start of Red Bull ruling Formula 1 once more, having claimed four Drivers' and Constructors' title doubles in a row from 2010-13.
"It certainly means a lot for us," Perez told reporters of Red Bull's achievement. "It's been a big dominance by Mercedes in the last few years.
"So I really hope the era of Red Bull starts now and we are able to dominate the next few years."
Perez was forced to settle for P4 at the United States GP, having just run out of time as he latched on to Leclerc in the Ferrari in pursuit of the last podium spot.
He did though withstand a post-race protest from Haas, who were unhappy Perez had not been shown the black-and-orange flag for a damaged front wing sustained on the first lap.
Fernando Alonso, the other driver subjected to a Haas protest, lost his P7 finish, and points haul, as a result.
"It was quite an intense battle out there," Perez commented. "It was a shame we got half of the front wing damaged and I think that hurt us quite a lot through the race.
"I think once we realised we were missing half of the front wing, we tried to manage it out with the diff and so on and it helped. But in the end, I think I needed one more lap."
A Red Bull era not the intention of these rules
Recent Formula 1 history has been characterised by teams going on runs of dominance, e.g. 2010-13 was ruled by Red Bull, while Mercedes took over from 2014 and Red Bull only now able to stop the Silver Arrows by 2022.
But it was the intention of the new regulations introduced for this season, as well as the budget cap that arrived in 2021, to steer Formula 1 away from the model of one-team dominance.
So far that goal is not being achieved, only Ferrari having come close to Red Bull in 2022, although the latter have now truly started to pull away as Ferrari are struggling to keep up with them in race trim.
However, Formula 1 CEO Stefano Domenicali has stated his continued confidence that the regulations will come good.
They have been created to keep teams on a fairly even footing financially and competing in overtaking-friendly challengers, designed to keep the pack bunched up. So if this does not happen and we are entering a fresh era of Red Bull supremacy, these regulations will have failed.
Read more: Toto Wolff traces back Mercedes' problems to one decision last October