Newey describes new perspective offered by Perez
Red Bull design chief Adrian Newey says having an experienced driver in the team again like Sergio Perez gives them a different input.
The Austrian outfit has worked hard to establish its junior programme in Formula 1, a system responsible for developing talents like four-time World Champion Sebastian Vettel, Daniel Ricciardo and Max Verstappen.
But for 2021 a different approach was taken with Perez brought in to partner Verstappen, the first time since 2013 that Red Bull had a driver who had not come through their junior team.
And what this has done is bring a different perspective into the team as Perez shares his experience from his years in Formula 1.
"I think that one of the fascinating bits of the sport is trying to factor in the human input into what is otherwise a data driver exercise," said Newey on the Talking Bull podcast.
"So yes, their comments are very important and having Sergio join us this year with his experience from other teams is also very useful.
"It is not since we had Mark and DC that we have had drivers that have not come through the Red Bull driver programme, so having experience from other teams just gives a different perspective and input to what we had from the other guys."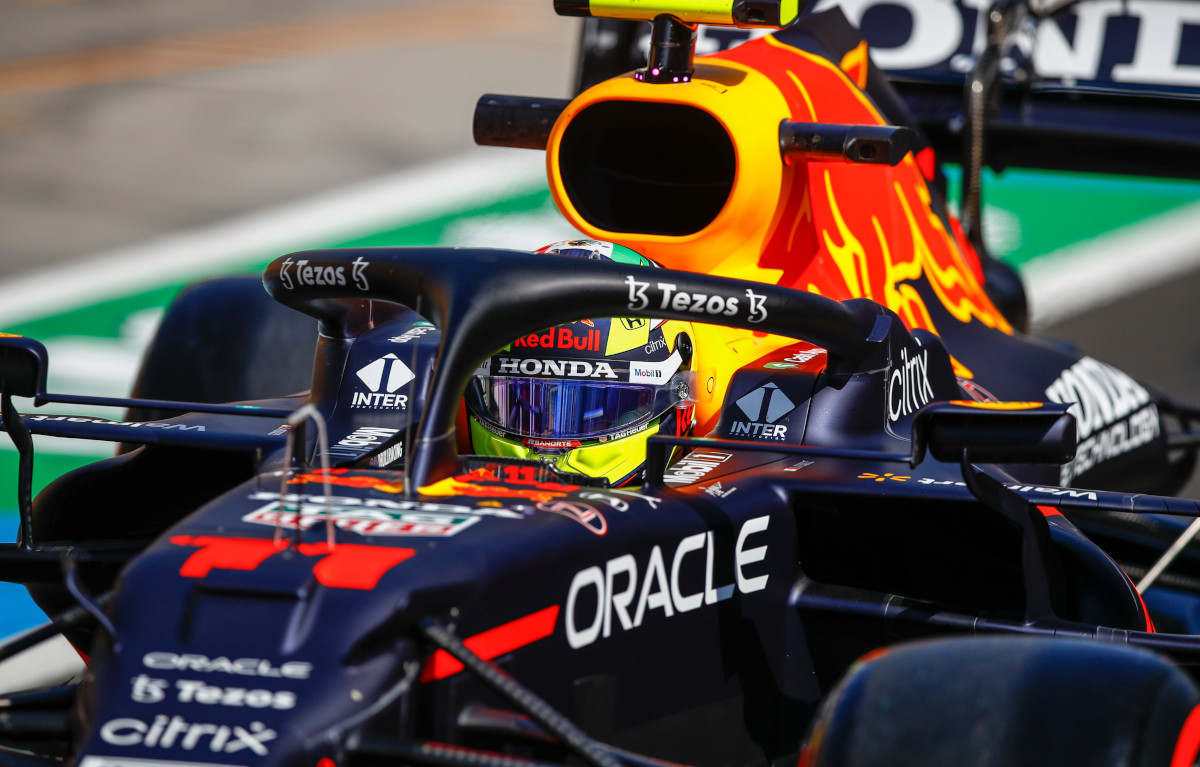 Red Bull merchandise is available to purchase now via the official Formula 1 store
Modern Formula 1 is a hotbed for technology, a series where some drivers feel that success has become too car dependent, something which the new rules for 2022 will look to address.
But a lot of this technology is now vital in keeping a Formula 1 car in good health, feeding data back to the teams through a plethora of sensors.
That being said, Newey was clear that the driver is still more important than any sensor when it comes to feedback.
"The fact is that from the data we measure on the car, from the hundreds of sensors we have on aerodynamics and vehicle dynamics etcetera, they kind of tell you what the car is doing but it is the driver who is much better at telling you why it is doing it," he stated.
"It is then a matter of trying to marry the driver's comments to the sensors."