Perez not backing down, Russell 'clearly did a mistake'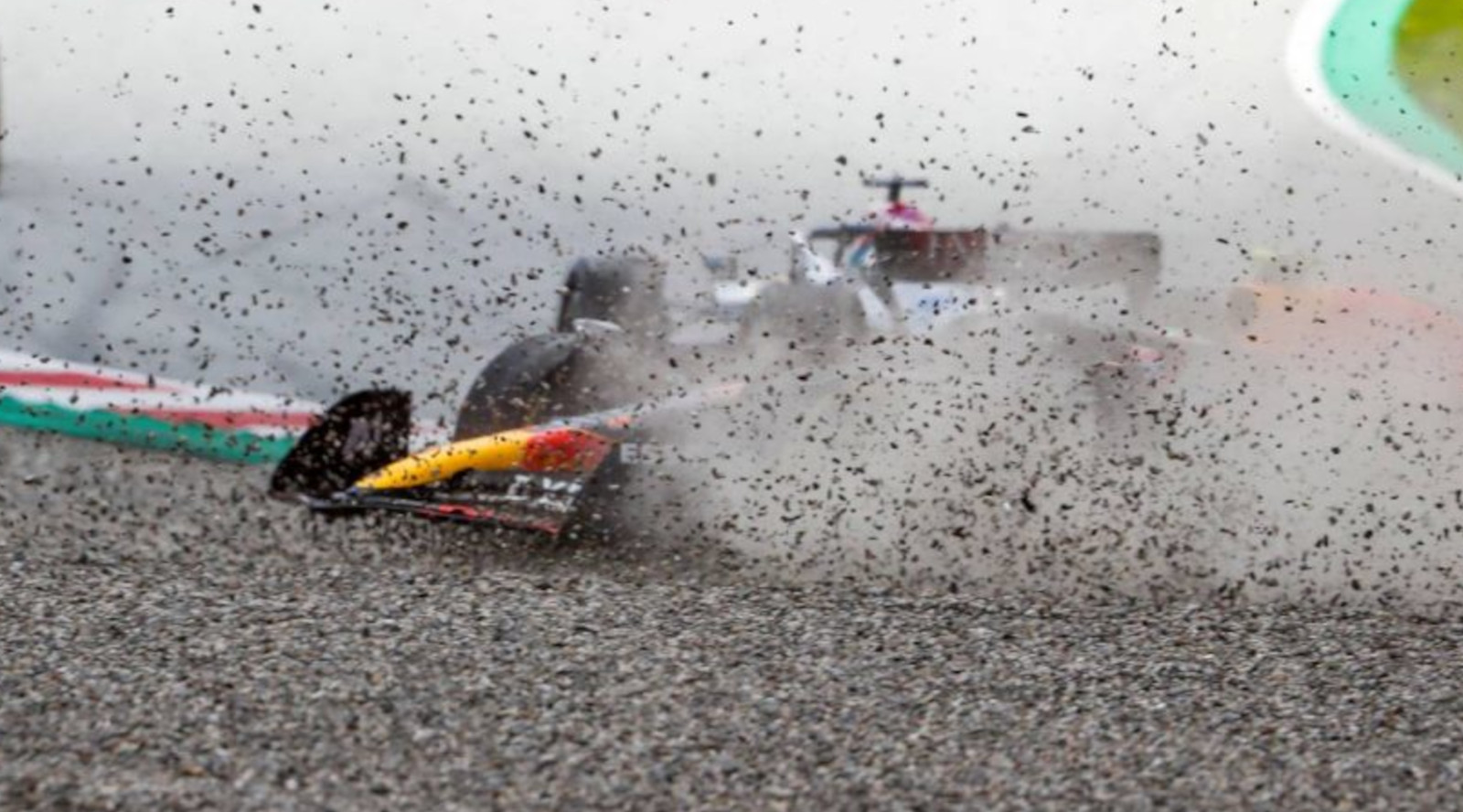 Despite being chastised by Helmut Marko for even attempting a pass around the outside of Turn 4 in Austria, Sergio Perez stands by his belief that it was 100 percent George Russell's "mistake".
Perez's title hopes were dealt a hefty blow last time out in Austria when he was spun into the gravel by Russell as they fought over fourth place on the opening lap.
Both drivers blamed the other for the collision, however, the stewards deemed it to be Russell's fault and slapped the Mercedes driver with a five-second penalty.
Perez agrees, standing by his belief that there would not have been contact were it not for a "mistake" from his British rival.
Asked if the crash will change how he races Russell in the future, Perez replied: "Well, I don't think it will affect… but certainly there are some drivers that you can race a lot closer than others.
"It was anyway lap one and from my point of view he clearly did a mistake. I was clearly ahead. And I think there shouldn't have been a contact."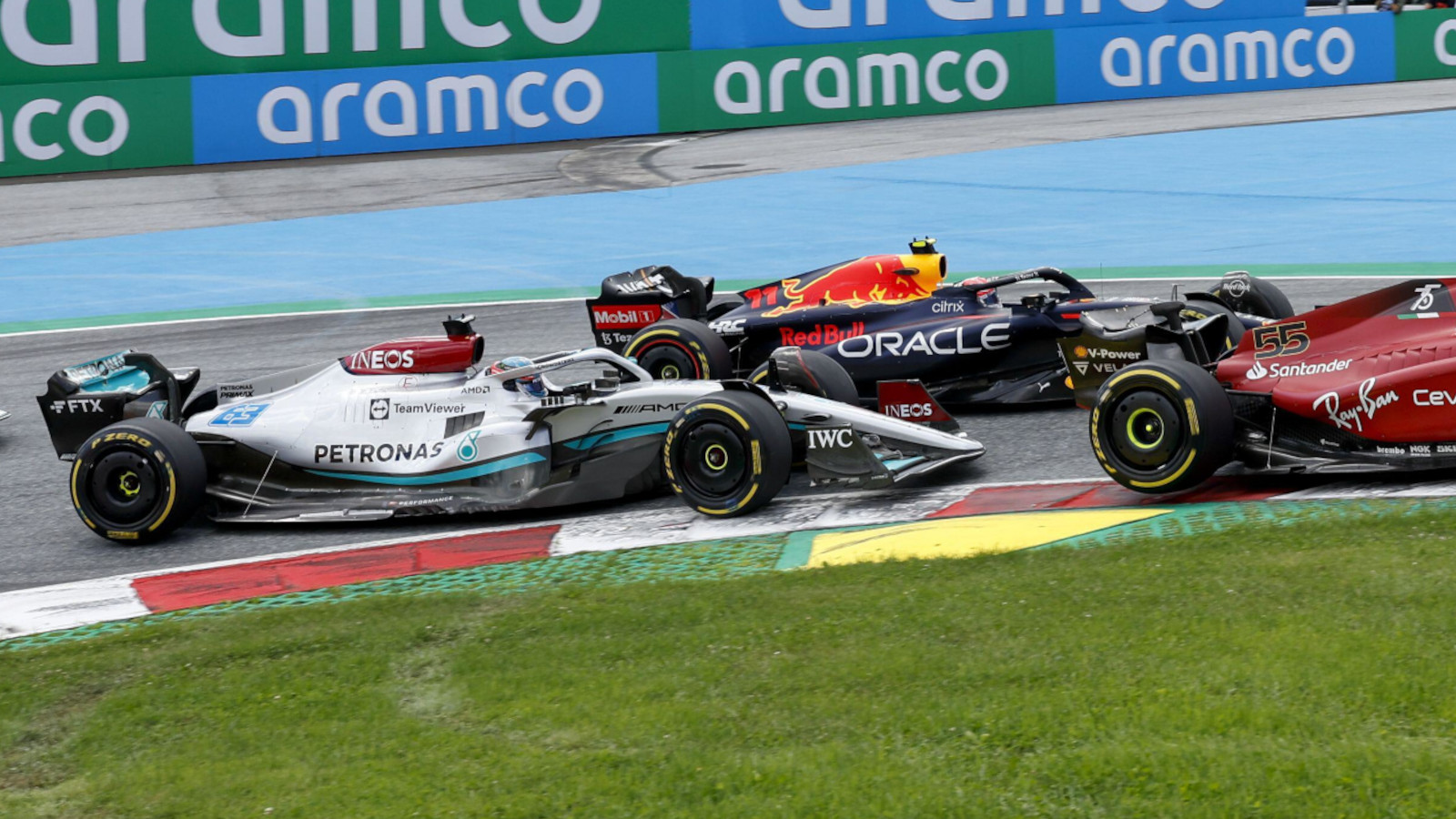 Ironically after the race Red Bull motorsport advisor Marko told the media that the team had warned Perez not to try a pass around the outside of Turn 4 as it seldom works out well.
Perez's decision not to heed that meant a second retirement in three grands prix.
He trails his team-mate Max Verstappen by 57 points in the Drivers' standings and concedes he cannot afford another retirement at this weekend's French Grand Prix.
"It is crucial," he said. "It's been really difficult. Like you say, two DNFs in the last three races, it's really bad for the championship hopes.
"Hopefully we are able to get in the run and start scoring those big points in the next two weekends before the summer break."
In a season that has seen momentum swing between Red Bull and Ferrari it is the latter who are the most recent race winners, taking the chequered flag at the British Grand Prix and again at Red Bull's home race in Austria.
Perez concedes Ferrari's F1-75 had the measure of the RB18 in Austria but hopes Red Bull can pull it back this weekend.
"I think Ferrari was very strong, they have been very strong," he said. "I think we are very close between us. But certainly Ferrari was the strongest car in Austria.
"So hopefully this weekend we are able to be in contention for the victory."
As for Mercedes and Lewis Hamilton, Perez wouldn't say whether he believes they'll be in the mix at Paul Ricard.
"He's been really fast the last couple of weekends, and they're certainly making a lot of ground," he said. "Especially in Silverstone, he was the fastest car or driver on that weekend."
Sergio Perez the biggest surprise package of 2022?
Sergio Perez has been pushing World Champion Max Verstappen a little more than first anticipated.