Perez wants to end steward rotation, use 'same people'
Sergio Perez has called for permanent stewards as he says that would go a long way towards ensuring consistency when it comes to apply the rules.
While much of the focus last year was on the recently dismissed FIA race director Michael Masi, the stewards didn't cover themselves in glory either.
At the Austrian Grand Prix drivers were handed five-second penalties for forcing others off the track only for Max Verstappen to pull a similar move on Lewis Hamilton in Brazil, and go unpunished.
Lando Norris, one of the drivers penalised at the Red Bull Ring, said after Brazil: "Some of the things that we now understand means that I shouldn't have got a penalty."
But, two race weekends later, Verstappen did find himself in hot water, the Dutchman handed a five-second penalty for running Hamilton off the track at the Saudi Arabian Grand Prix.
He questioned that, saying that "in Brazil it was fine and now suddenly I get a penalty for it."
Those three grands prix related to three actions played out in very similar ways but with different consequences.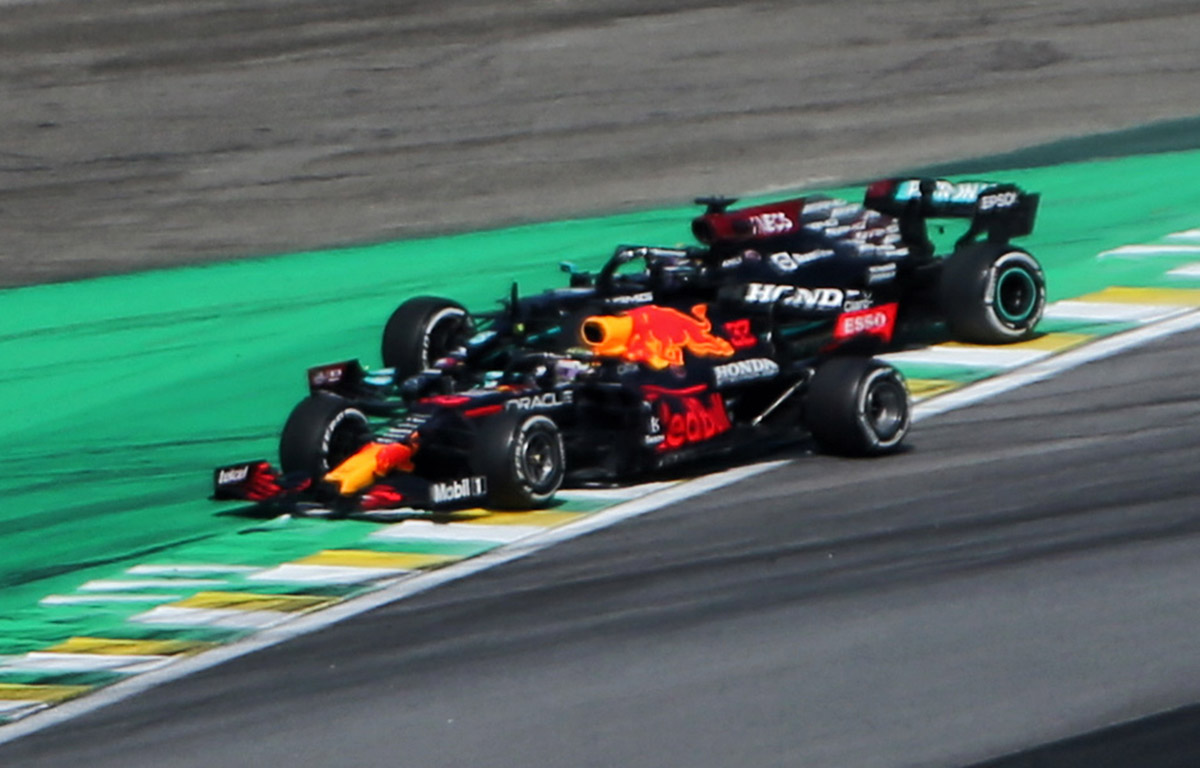 Perez believes having the "same" stewards in place throughout the season could solve the problem.
"I think it is in the nature of our sport, it is not like football where everything is a lot clearer," he told reporters in Barcelona.
"Here, every incident is very different and it is very hard for the stewards to make decisions.
"But as long as we can have consistency within the stewards, we have them more consistently at the races, the same people.
"We have to support the new race directors that come in. It obviously takes time but I think it is in the nature of our sport that there is always a debate in it, it is not as straightforward as other sports."
But Formula 1's biggest concern around permanent stewards has always been bias, which came up in comments Lewis Hamilton made on the opening day of testing.
The Mercedes driver pointed out that some drivers are "good friends" with some of the stewards and this, he feels, has led to decisions being made in their favour.
"We need to make sure we get non-biased stewards too," said Hamilton, quoted by Motorsport.com.
"Racing drivers, some are very, very good friends with certain individuals. Some travel with certain individuals and tend to take more of a keen liking to some of them.
"I just think [we need] people who have no bias and are super-central when it comes to making decisions."
If only three stewards were used each season, that could raise even more questions about bias.
PlanetF1 Verdict
Perez calls for permanent stewards
Sergio Perez has called for stewards to be permanent throughout the F1 season to improve consistency.