'Sergio Perez showed weakness trying to enlist the help of his team-mate'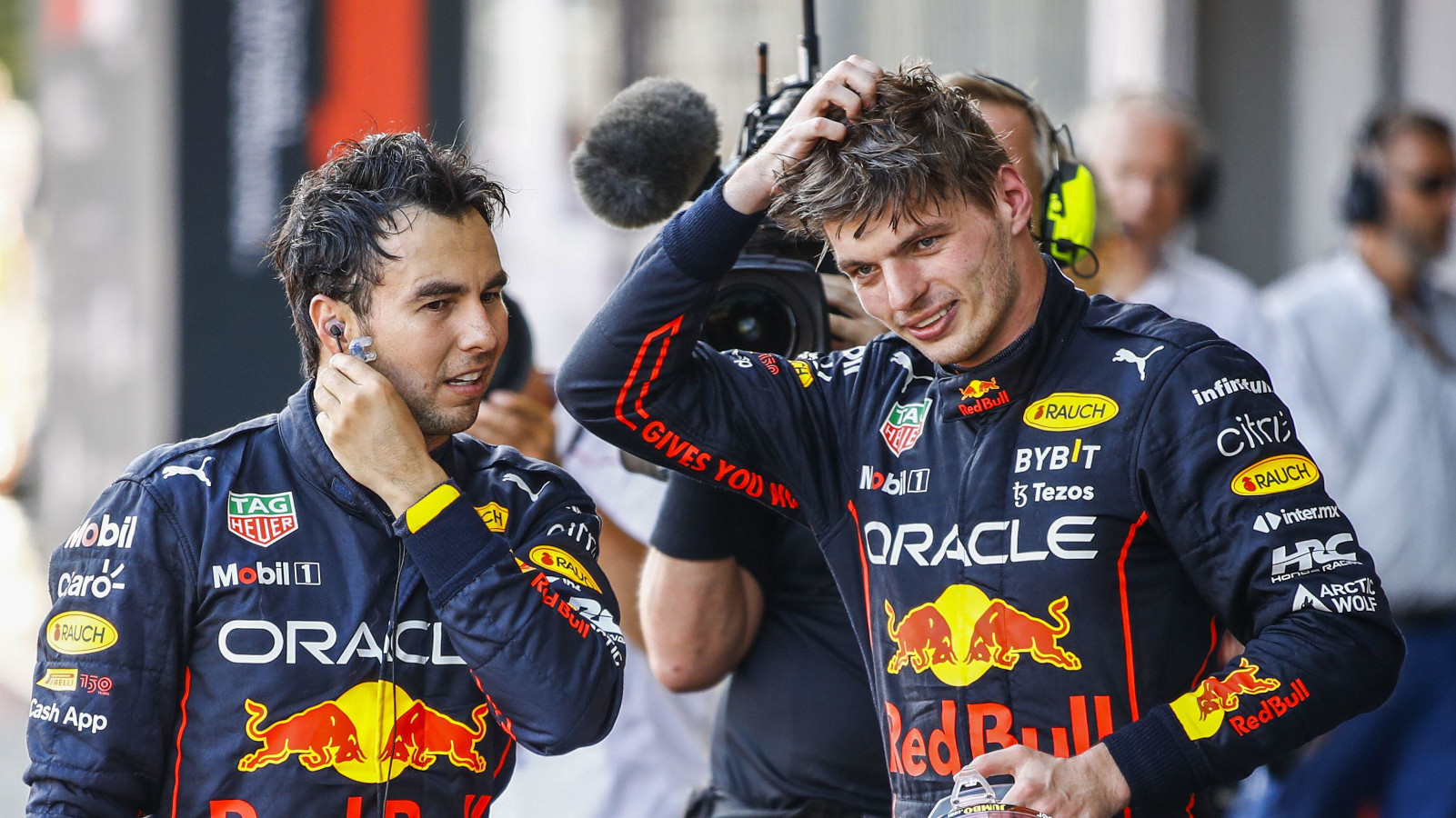 Wanting Max Verstappen's help to grab in securing second in the Drivers' Championship was a "bit of weakness" on the part of Sergio Perez, that's according to Ernest Knoors.
With Verstappen having won the World title, Perez and Red Bull wanted second in the standings for the Mexican driver and called on Verstappen to help at the Sao Paulo Grand Prix.
He bluntly refused to, as a result Perez went into the final race of the championship tied with Charles Leclerc on 290 points.
But while the Mexican driver was ahead of Leclerc for much of the race, the decision to use a two-stop strategy meant he came out 18 seconds behind the one-stopping Ferrari with 18 laps to go.
Although Perez closed in lap after lap, he fell short by 1.3s with Leclerc taking runner-up in the standings by three points.
"The two-stopper with medium-hard-hard was, I think, the faster strategy when you calculate it purely," Knoors, a former F1 engine engineer, told Motorsport.com.
"However, you always have to take into account that with two pit stops you fall back twice in a situation where you might have to fight someone else. That risks you having to use your fresh tyres after a pit stop, you also don't have the free air, and you have to do it twice.
"That is the crucial point where things went wrong for Sergio."
Weakness asking for his team-mate's help
He also weighed in on Perez's radio message to Red Bull that he was "being held up by Max".
Midway through the race, before Perez's second stop, he was running in second place but was being chased down by Leclerc while Verstappen held the lead.
Knoors reckons what Perez really wanted was for his team-mate to move over for him and become the buffer between himself and Leclerc.
"To be fair, he was of course not held up, because he was always at least two seconds behind," he said, "but I think it was Sergio's way of seeing if he can get something done with his team that helps him with the strategy."
But, Knoors says, needing a team-mate to help is a sign of weakness.
"If you want to finish second in the championship, I think you have to make sure you're fast enough to control the situation," he explained. "I think it's a bit of a weakness to enlist the help of your team-mate."
The Daniel Ricciardo threat lurking
As the Red Bull team-mate drama played out, the team reportedly closed in on re-signing Daniel Ricciardo.
Helmut Marko basically confirmed the Aussie's return while speaking with Sky Germany in the Yas Marina paddock although Christian Horner says the paper work has yet to be said.
On Ricciardo's part, he told PlanetF1 it is "highly likely" he will be returning to Milton Keynes as the team's reserve driver for the 2023 season.
That has pundits saying it could be just a matter of time before he replaces Perez, especially if his relationship with Verstappen doesn't show signs of improving.
Knoors says even if the team doesn't hint at it, it will be a constant threat in the back of Perez's mind.
"If you look at it from the point of view of the Red Bull management, I even think it could be interesting to have a driver who they can use as pressure if things go very wrong in the future," he said.
"I don't want to say that's why they're doing it, but I think it's something that plays into it.
"And if it's not consciously involved from the management, then maybe it will be in the back of Sergio's mind."
Read more: Max Verstappen: Letting Sergio Perez through wouldn't have been 'nicest way' to finish