Sergio Perez told not to 'pull a sickie' with Daniel Ricciardo now back at Red Bull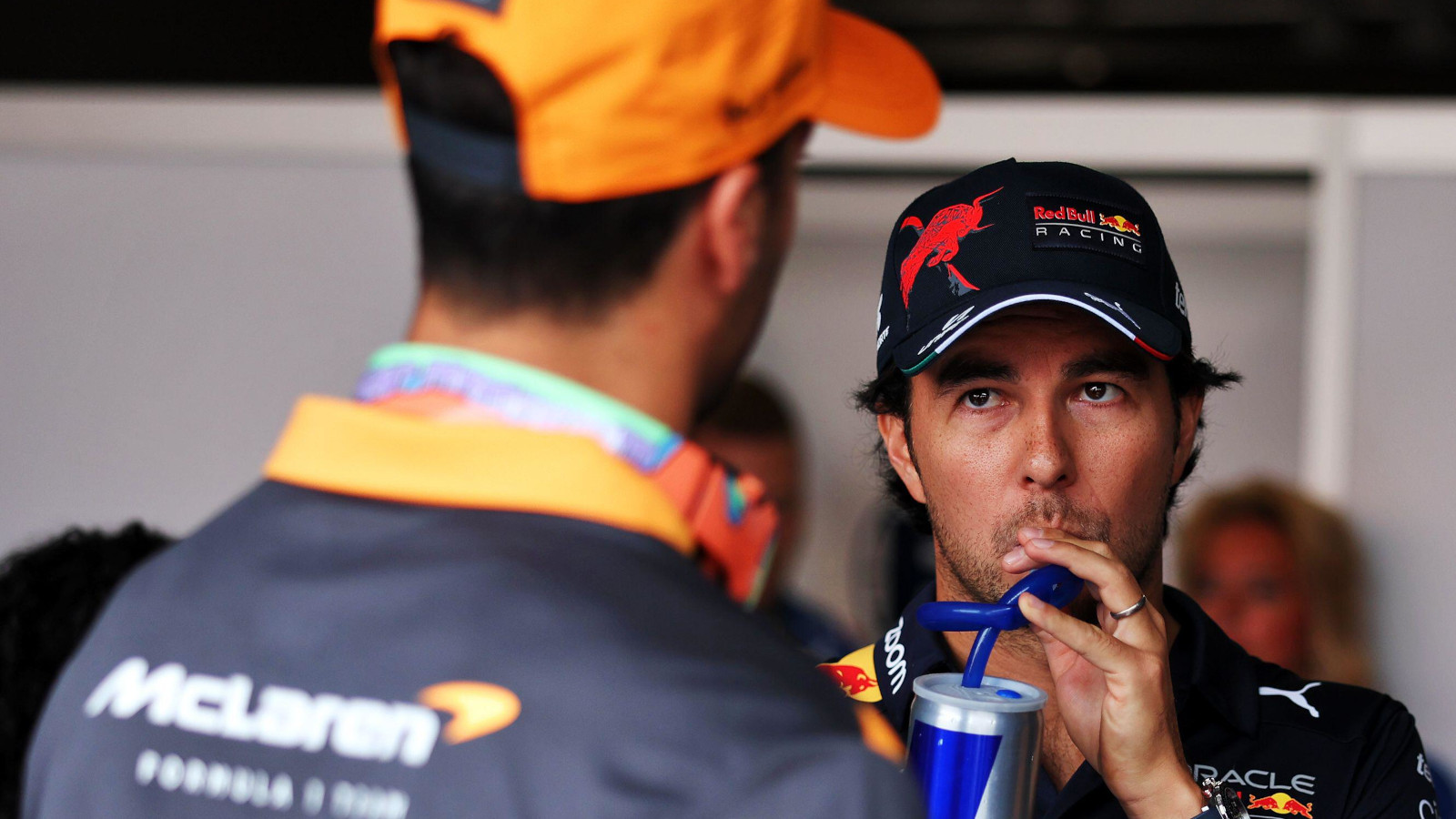 David Coulthard has told Sergio Perez to "leave no stone unturned" as the presence of Daniel Ricciardo looms over him at Red Bull.
The Mexican may have proven himself the most capable candidate to occupy the Red Bull seat next to Max Verstappen, but an arrival late in 2022 brought question marks over Perez's future.
The driver with the fourth most wins in Red Bull's history, Ricciardo, returned to his former team as the third driver following a difficult two-year spell at McLaren.
While Red Bull have insisted Perez's seat is safe with his contract set to end at the conclusion of the 2024 season, having a driver as talented and experienced as Ricciardo in the paddock may prove an unwanted pressure for the Mexican especially as he continues to be outperformed by Verstappen.
One man who knows what it is like to have a tough team-mate to compare yourself to is Coulthard, who has had the likes of Mika Hakkinen and Kimi Raikkonen on the opposite side of his garage.
Coulthard said the only thing Perez can do is to "leave no stone unturned" when it comes to his preparation.
"Having been in a similar situation to Sergio where I was up against Mika and up against Kimi," Coulthard told media including PlanetF1.com, "you've just got to leave no stone unturned.
PlanetF1 recommends
Mercedes junior team: The drivers looking to emulate George Russell's road to F1 glory
Battle lines are drawn as F1 and the FIA brace for civil war over Andretti entry
Ranked: The best and worst F1 tracks on the F1 2023 calendar
"Physical training, mental training. The only way he can improve his qualifying speed is in the car or in the simulator but in the simulated world, there's no pain, there's no consequence. You've got to be out on track.
"They're limited in how much track testing they could do but given the fact that Red Bull took him from basically retirement from Formula 1, because no one else wanted him, and then he's been given this platform of a car that's capable of winning, I think I would have been out in an old generation of car all winter testing and investing my money to just be better than when I finished the season."
Coulthard said Perez cannot expect to enter the new season with the same attitude and expect a different result and said that something has to change.
"Max is a benchmark, I doubt very much anyone can be quicker than him," Coulthard stated. "But it's the consistency of the great drivers that are just able to do it time and time again.
"Checo has to look at how many victories Max had and how many he had and look at the season. It's not like he's just having to polish a few corners. This is like a major rewrite, isn't it? This is like a software update.
"If you use the same ingredients for the cake, you're gonna get the same outcome. You've got to change it if you want something different."
With Ricciardo back at the team, Coulthard warned Perez not to give the Australian a chance to show how good he is.
"Keep a close eye on his health and fitness," Coulthard said when asked by PlanetF1.com what Perez must do to fend off Ricciardo. "Don't pull a sickie somewhere.
"When I was in the McLaren, I did nine years there and I did every test and never missed a race even when I felt terrible, even when I was getting out of the car and being sick.
"Because I knew the minute I let the test driver get in the car, it gave him an opportunity to show how good he was. So I didn't let him get in the car. He could talk all day long, but he couldn't put in a lap time. So you've got to defend your territory.
"It's the old Jerry Maguire line – this isn't show friends it's show business."
Additional reporting by Aron Day