According to the rumour mill, Sergio Perez's sponsors are trying to stop the Mexican losing his seat to Sebastian Vettel in 2021.
Vettel has been exploring his options ever since he was told he was no longer wanted by Ferrari beyond the end of the 2020 campaign.
The doors to Mercedes, McLaren and Renault have been closed on the four-time World Champion but, over the past weeks and months, Racing Point has emerged as the strongest candidate to sign Vettel as they prepare to relaunch as the Aston Martin F1 team in 2021 with a new competitive edge.
Sergio Perez and Lance Stroll both have long-term deals currently in place with Racing Point and, with Lance's seat safe as his father, Lawrence, owns the team, it is Perez who would be the one to make way for Vettel.
Perez appeared to be bracing himself for that distinct possibility.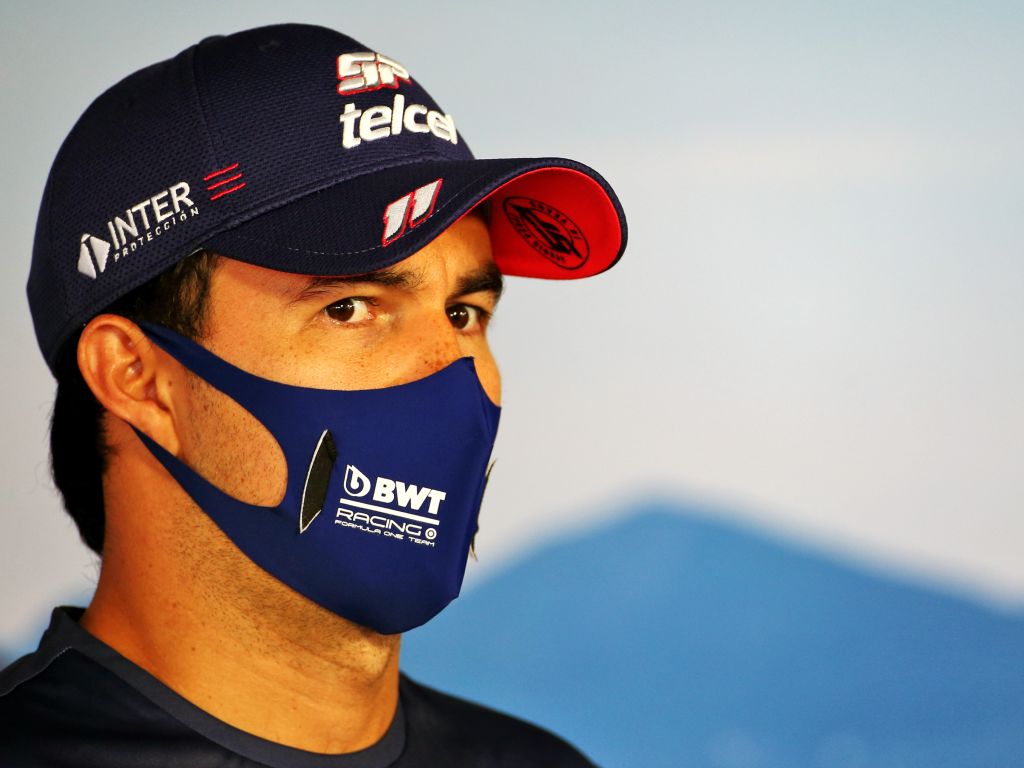 "It's clear who would have to go," Perez said back in July. "I'm a father too. I would certainly not kick my own son out of the house. But I can't say much more about it.
"There are so many rumours swirling around at the moment. It doesn't change anything for me. I have a contract."
However, at the Spanish Grand Prix weekend, Perez appeared to be a little more confident about his chances of keeping his seat.
"I can't do anything about the rumours about Vettel," He told reporters. "The team has told me that we want to continue. My place seems safe."
German publication SpeedWeek are reporting that this is because Perez's sponsors are willing to pay even more money for the Mexican to keep his seat.
However, Italy's Gazzetta dello Sport believe that Vettel has already been offered a contract with an annual salary of $15m and the four-time World Champion is expected to sign it at the end of the August at the Belgian Grand Prix weekend.
Meanwhile, Vettel's former boss Christian Horner thinks his ex-driver would still be a "very attractive" choice within the Formula 1 paddock if he chose to take a year out.
"If he chose to take a year out, he would still be very attractive to teams should he wish to come back in 12 months' time," Horner told PA.
"He doesn't need to be in Formula One for the sake of being there next year.
"What he has achieved in this sport is quite phenomenal and I am sure he is thinking hard about his next move.
"He is carrying a lot of weight on his shoulders at the moment and that must be very tough for him."
Follow us on Twitter @Planet_F1, like our Facebook page and join us on Instagram!