Red Bull's drivers have greeted news of the proposed sprint races in Formula 1 much less warmly than their team principal, Christian Horner.
To spice up the 2021 season, F1 is planning to introduce a new sprint race on three selected weekends throughout the year at the Canadian, Italian and Sao Paulo Grands Prix.
The project has not been signed off yet, with teams having requested more information before passing approval – although F1 CEO Stefano Domenicali has said there is "broad support" for the idea.
Horner has certainly voiced enthusiasm, saying recently that "we shouldn't be afraid of experimenting – if it doesn't bring the success we want, we can always back off".
But Sergio Perez and Max Verstappen are less convinced about a plan that would entail qualifying taking place on a Friday afternoon for a sprint race on a Saturday, which would then in turn set the grid for Sunday's main event.
Perez, quoted by RaceFans, warned F1 has "got to be careful" it does not stray too far from its traditional race weekend format.
"I think it's a very thin line," said Perez, who has joined Red Bull this year from Racing Point. "It's a bit risky.
"I don't know what to expect really. How it will change the programme once we've done it, I don't know. I think for me the most important thing is that Formula 1 remains with [its] DNA."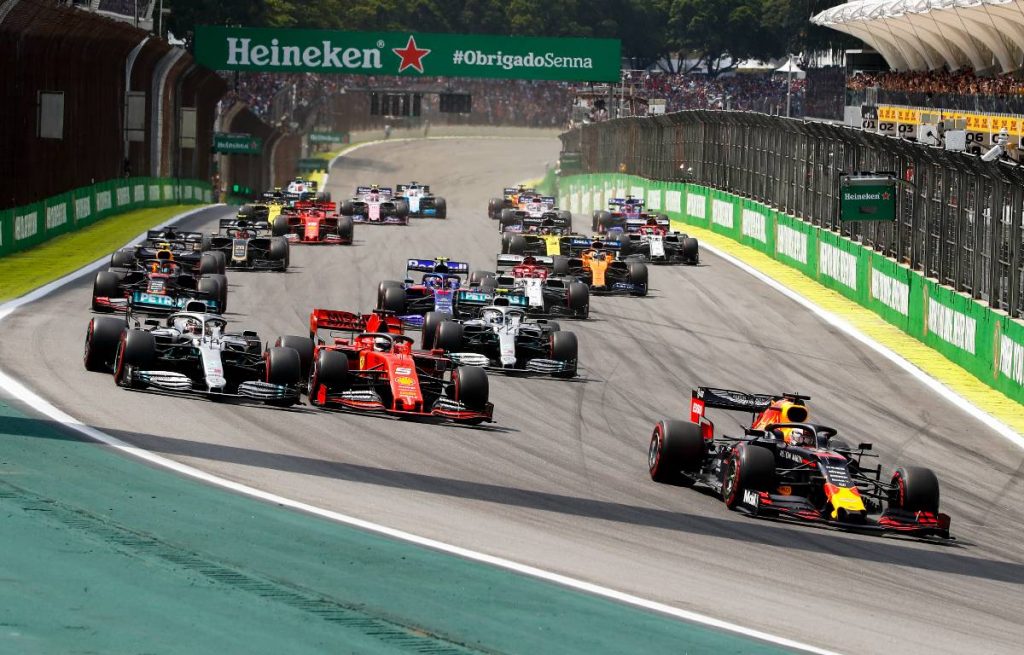 Driver and team face coverings are available now on the official Formula 1 store!
Horner had previously made his own reference to the sport's DNA, which he also said was important, making reference to the Wimbledon tennis championships and the ongoing tradition of playing on grass courts in white clothing.
Perez's new team-mate Verstappen expressed scepticism over whether F1 needs to adopt a sprint-race format to improve the competition.
"It's not necessarily about [having] more racing," said the Dutchman, who will hope to increase his total of two 2020 race wins during the forthcoming campaign and launch a World Championship challenge.
"I quite like doing a one-and-a-half hour race because if we have good cars we can race closely and of course more teams are able to fight for victory, you don't need sprint races.
"I think we don't need to really mix it up that much, the whole programme. We don't need to mix it up that much to see a fight for the win."
Follow us on Twitter @Planet_F1, like our Facebook page and join us on Instagram!