Sergio Perez just looking to 'minimise the damage' after 'terrible' qualy day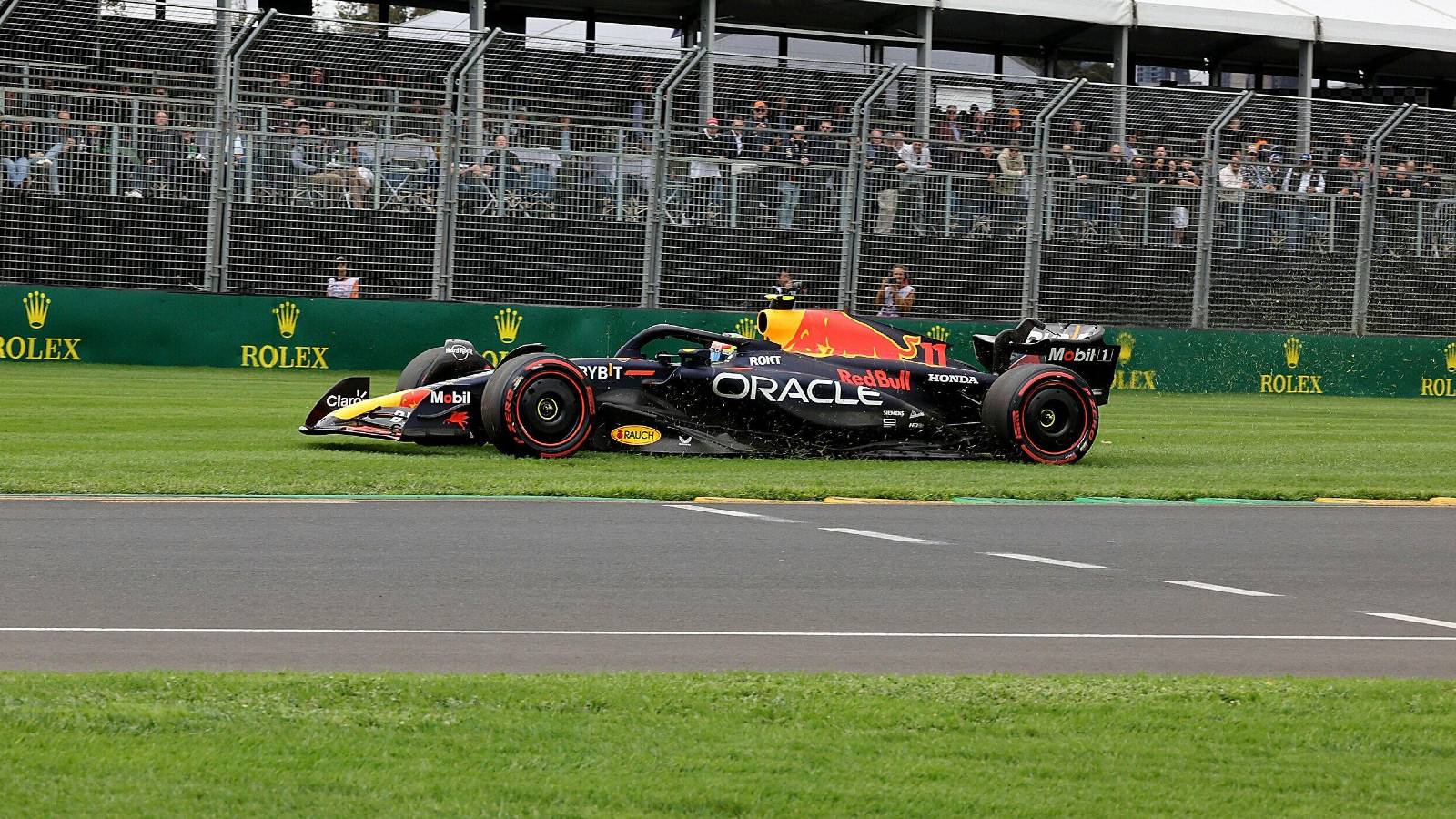 Red Bull's Sergio Perez was understandably frustrated and downbeat after a nightmare Saturday at the Australian Grand Prix.
The final practice session ahead of qualifying was bad enough for Perez, his late entrance into the session after Red Bull worked on his RB19 followed by a multitude of offs, before he was pushed back from the end of the pit lane to his garage after the clock hit zero.
Worse was to come for Perez though, as after further work in the Red Bull garage and the light went green for Q1, his first flying lap saw him go straight on at Turn 3 into the gravel, where he ended up beached and out of qualifying, condemning him to start P20.
Perez fumed over the radio as he said a repeat of the FP3 issue had caused this qualifying-ending incident, and now predicts that a "really difficult" race awaits too if Red Bull cannot get on top of this problem.
"It was really bad, it was a terrible day," he told Sky Sports F1.
"Already in FP3 we had this issue, we thought we had fixed it, but obviously we didn't. So I really hope that come tomorrow, race day, we are able to fix it, because otherwise it will be really difficult to race like this."
Told that ex-F1 driver and Sky F1 pundit Karun Chandhok had suggested engine overrun was to blame, Perez replied: "I don't want to go too much in detail because I don't think it's really worth it for us.
"We have to work together as a team and make sure that we overcome this problem and obviously we fix it for tomorrow."
PlanetF1.com recommends
Aus GP Qualy: Max Verstappen back on pole as Sergio Perez's day went from bad to worse
Jenson Button criticises Sergio Perez qualy approach after early retirement
F1 starting grid: What is the grid order for the Australian Grand Prix?
There is still reason for Perez to be positive though, as his team-mate and Australian GP pole-sitter Max Verstappen showed at the last race in Jeddah just what is possible when cutting through the pack in that mighty RB19.
Verstappen would start P15 following a driveshaft failure in qualifying, but crossed the line P2 behind Perez who won the race, both Red Bulls comfortably clear of the chasing pack.
Perez though is not eyeing up any particular position, and instead will just look to "minimise the damage" on race day.
Asked what is realistic for the race, Perez said: "Minimise the damage, I think it will be really, really important to try and minimise it."
Verstappen will lead the pack away on Sunday as he chases his first Australian GP win and Red Bull's first in Melbourne since 2011.