Perez worried by 'unnecessary' danger of Jeddah track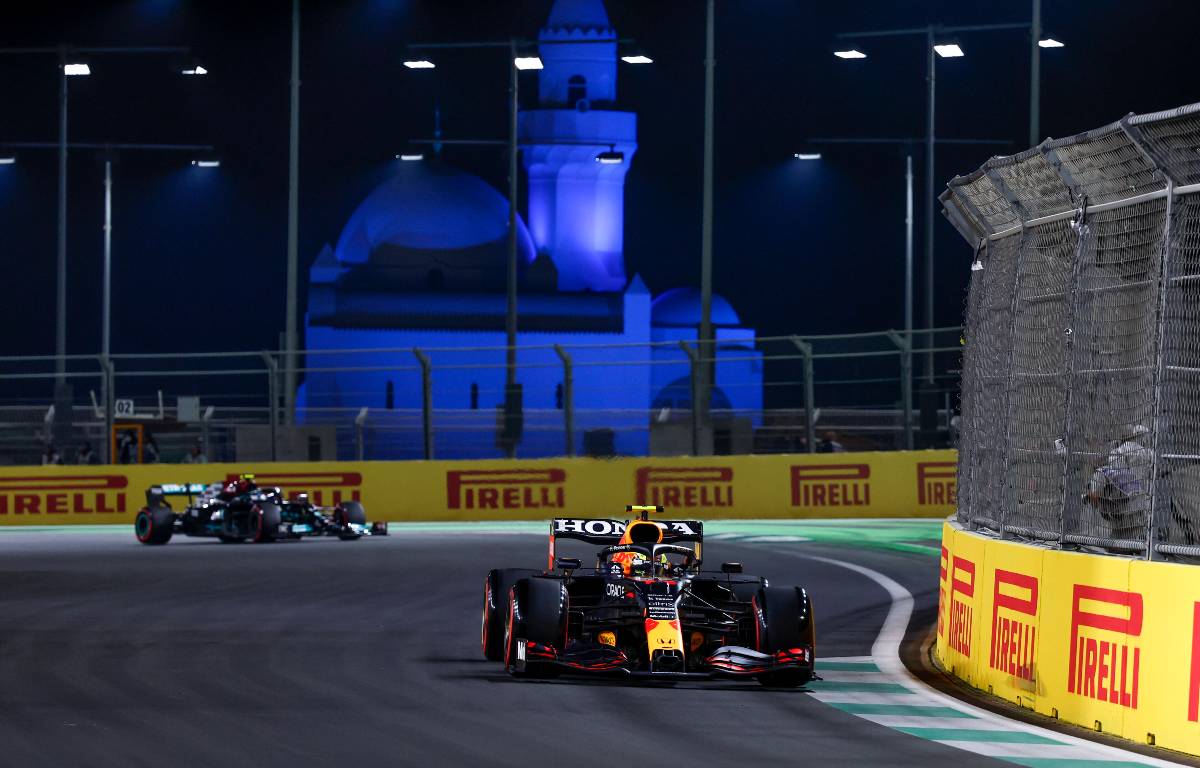 Sergio Perez feels the Jeddah Corniche Circuit is overly "dangerous" – and fears the first Saudi Arabian Grand Prix could be marred by a big accident.
Only just completed in time, the new track is an unknown quantity for everyone and has so far lived up to every prediction – that it will be blisteringly fast and exciting, with blind corners and barriers ready to punish every mistake.
Fortunately, qualifying passed with the only significant crash occurring right at the end when Perez's Red Bull team-mate, Max Verstappen, threw away his chance of pole position by hitting the wall at the final corner – he had to stop the car on track but only his pride was hurt, thankfully.
However, Charles Leclerc had a hefty shunt in FP2 and Perez feels the risk factor is excessive, admitting he is concerned about what could happen on race day.
Both Bulls played their part in a thrilling qualifying 🏁 More to give tomorrow 💪 pic.twitter.com/I0lJyeZecz

— Red Bull Racing Honda (@redbullracing) December 4, 2021
"It's a really nice circuit, very dangerous though in terms of there is a lot of straights that are turning, cornering and blind corners," said Perez, who qualified fifth, quoted by The Race.
"When you look at some of the onboards it's quite scary. I hope nothing [bad] happens tomorrow.
"I just feel the track is a bit too risky without reason, with the speeds we are doing with the deltas around the track from some other cars, and it's a bit unnecessary.
"But I think probably it's something we can review after the weekend."
Perez does not think the issues are only limited to qualifying because in the grand prix itself if you are "racing closely, a little incident can become really, really big".
The 31-year-old also referred to the physical nature of the circuit for drivers, which goes with the territory on street tracks due to the level of concentration required as any mistake can come at a high cost.
"It's pretty demanding," said Perez. "This place and this track is extremely demanding. It puts a lot of stress on your body and mentally, session after session to be there, it wasn't an easy one."
Perez added that qualifying had been "dominated by the tyres, basically".
He added: "We really struggled with that. In the end, the approach we had for Q3 probably wasn't ideal. I couldn't match my Q2 lap time on the mediums and not an ideal result.
"But the race will be so long, there is so much to play for still, so anything can happen."