Perez unhappy with 'unnecessary' Norris move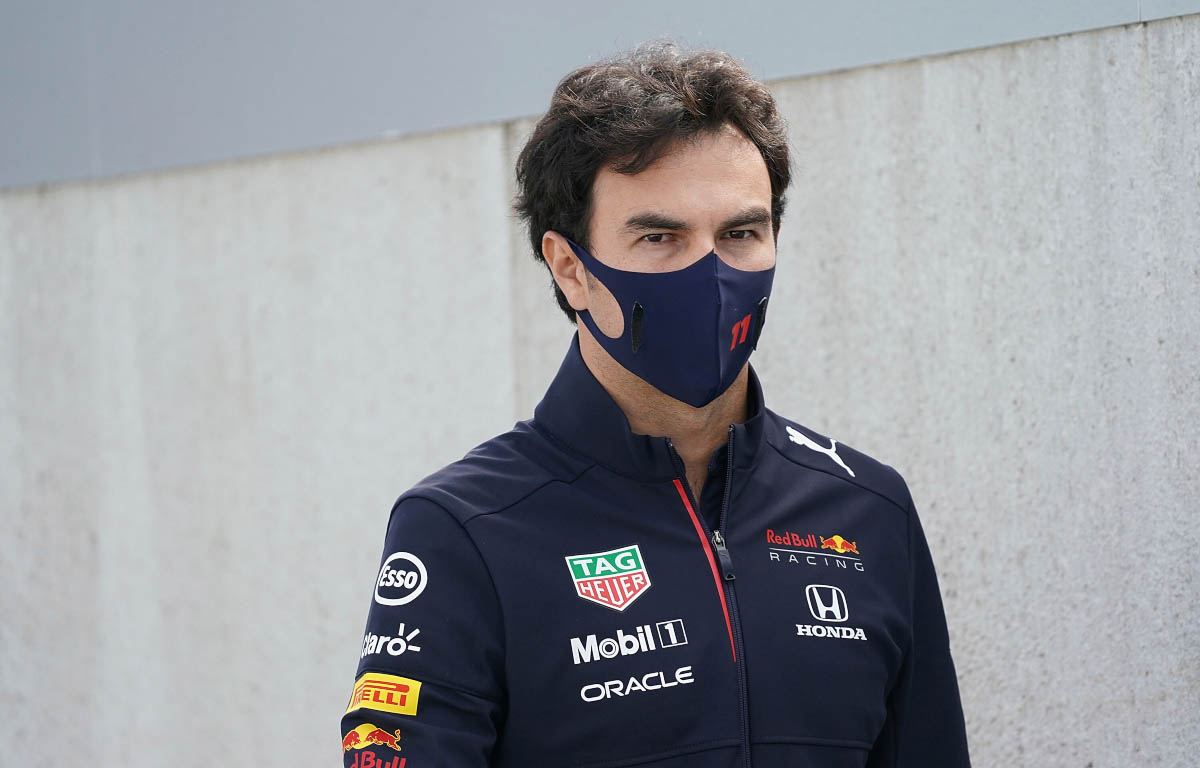 Sergio Perez voiced his frustration about the contact he made with Lando Norris late on in the race, when overtaking the McLaren.
The Red Bull driver was making his way back through the pack after starting from the pit lane at the Dutch Grand Prix, and he caught up to Norris with six laps remaining at Zandvoort.
Perez pulled a move around the outside of the McLaren at Turn 1, but Norris appeared to try and close the door on the Red Bull and the pair touched twice, which left the Mexican with a damaged car.
While he felt aggrieved at Norris' racecraft, he felt reasonably happy about climbing back into the points nonetheless, while team-mate Max Verstappen went on to win his home race on Sunday.
"We managed to minimise the damage, let's put it that way," he told Sky Sports when asked about his fight through the field.
"We had a new engine, we've taken that penalty and now on it's just looking ahead, trying to come back strong into Monza.
"It was a bit of a shame there at the end, when I passed Lando I had a lot of damage on the right-hand side of the car.
"I thought it was quite unnecessary. I was there, I didn't have enough space and we touched.
"Since then on, I lost a lot of grip, basically."
Nice work, Checo! Up to P9 🚀 #DutchGP 🇳🇱 pic.twitter.com/2RfGZztxSn

— Red Bull Racing Honda (@redbullracing) September 5, 2021
Red Bull merchandise is available to purchase now via the official Formula 1 store
For the part of the McLaren driver, he felt that he was within his rights to make the overtake difficult for his rival – which Norris said he would have done against any other driver on the grid.
He felt that it was a tough but fair fight against the Red Bull, and played down the repercussions from their on-track clash.
"I'm not going to make his life easy," Norris said. "I think we can just be happy with racing him. He's in a Red Bull, he's in the quickest car on the track.
"I think with any driver, no matter who it is, if you were just purely racing against Max or Lewis or whoever on track, you've got to treat them all the same – and I'm not going to make his life easy, because I want those points just as much as he does.
"I tried, I squeezed a little bit, but I didn't force him all the way off the track or anything like that.
"We both fought each other hard, he cut down quite a bit into Turn 1, and I just didn't want to give him a lot of room.
"I gave him enough, but not all the world. He still managed to get past, neither of us crashed and he went on to overtake another one, so nothing to say from it."