Sergio Perez told to 'up his game' with Red Bull seat not secure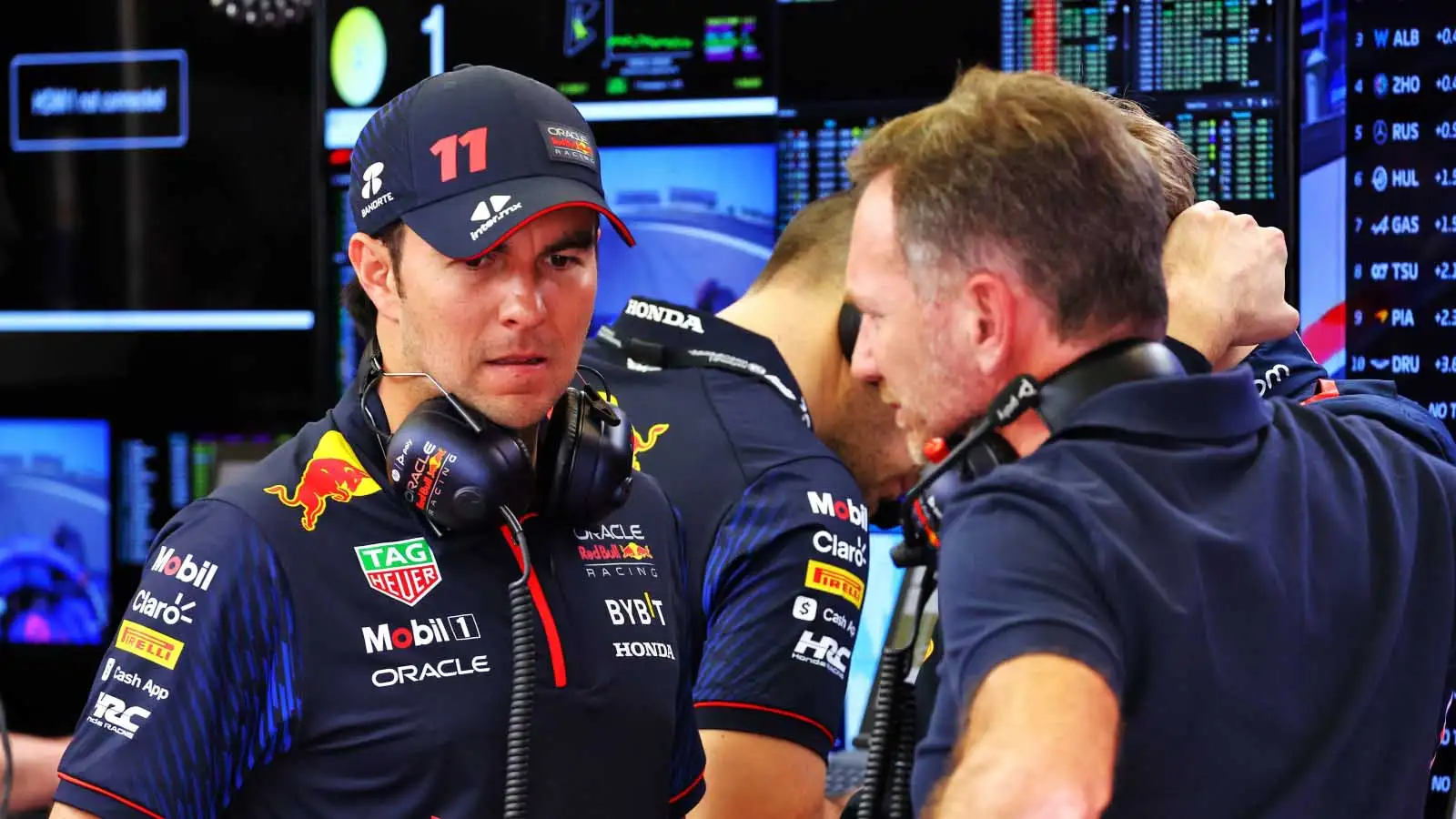 Le Mans winner Richard Bradley believes Sergio Perez needs to "up his game" as a rear gunner to Max Verstappen, in the knowledge that Red Bull offers the "least secure seat on the grid" in Formula 1.
After a strong start to the season that saw him and Verstappen score two wins apiece in the opening four races, Verstappen has gone on to win four in a row and open up a 69-point advantage at the top of the Drivers' Championship in the process.
Perez has toiled meanwhile, failing to get into Q3 in each of the last three races and leaving himself with a recovery drive on Sundays to try and muster what he can from the weekends – going from P12 to P6 in Montreal on Sunday.
With the slight gap in the standings now having opened up into something of a chasm, 2015 Le Mans LMP2 winner Bradley pointed to the record of a former Mercedes "wingman", as he was dubbed by Toto Wolff, as proof of how Perez needs to improve his qualifying form in the immediate term.
When the time comes that the two-time World Champion is going to need support from his team-mate in race conditions – albeit not quite in the immediate term, given how dominant the RB19 is – Bradley thinks Perez needs to get back to form sooner rather than later, given how unafraid Red Bull have been in the past about changing drivers.
"The worrying thing for me is, yeah, okay, [Perez] made up a load of places from where he started and everything, but in the race, he couldn't catch the Ferraris," Bradley told the latest episode of the On Track GP podcast, produced in collaboration between PlanetF1.com and DR Sports.
PlanetF1.com recommends
Lewis Hamilton, Max Verstappen and Fernando Alonso unite for iconic Canadian GP selfie
Daniel Ricciardo's 'vulnerable' Max Verstappen theory on Lewis Hamilton approach
"But the other bigger thing for me, and just to put this stat into perspective, he didn't make Q3 again.
"Now, Valtteri Bottas when he was at Mercedes, and this is an unbelievable stat, he made a 100% Q3 record in his time at Mercedes. When you think about it, that is mind blowing.
"Imagine when you're Lewis and you're fighting Max for the championship, and you know you're going to have that rear gunner there consistently all the time.
"At the minute Max is on a level where it doesn't seem to matter, but it will change at some point.
"Let's face it, Max looks unstoppable at the minute. But if it's the case where Max is going to need a rear gunner, Sergio needs to up his game a bit, especially when you've got a lot of other people now who are starting to perform in a seriously heavy way.
"Let's be honest, Red Bull is the least secure seat on the grid."
You can watch all of Richard Bradley's thoughts on the Canadian Grand Prix on the On Track GP podcast via the video below. Don't forget to head over to the main channel itself for a full back catalogue of content from the season so far and subscribe to keep up with the best of the action this year.