Perez wants a 'longer' commitment from Red Bull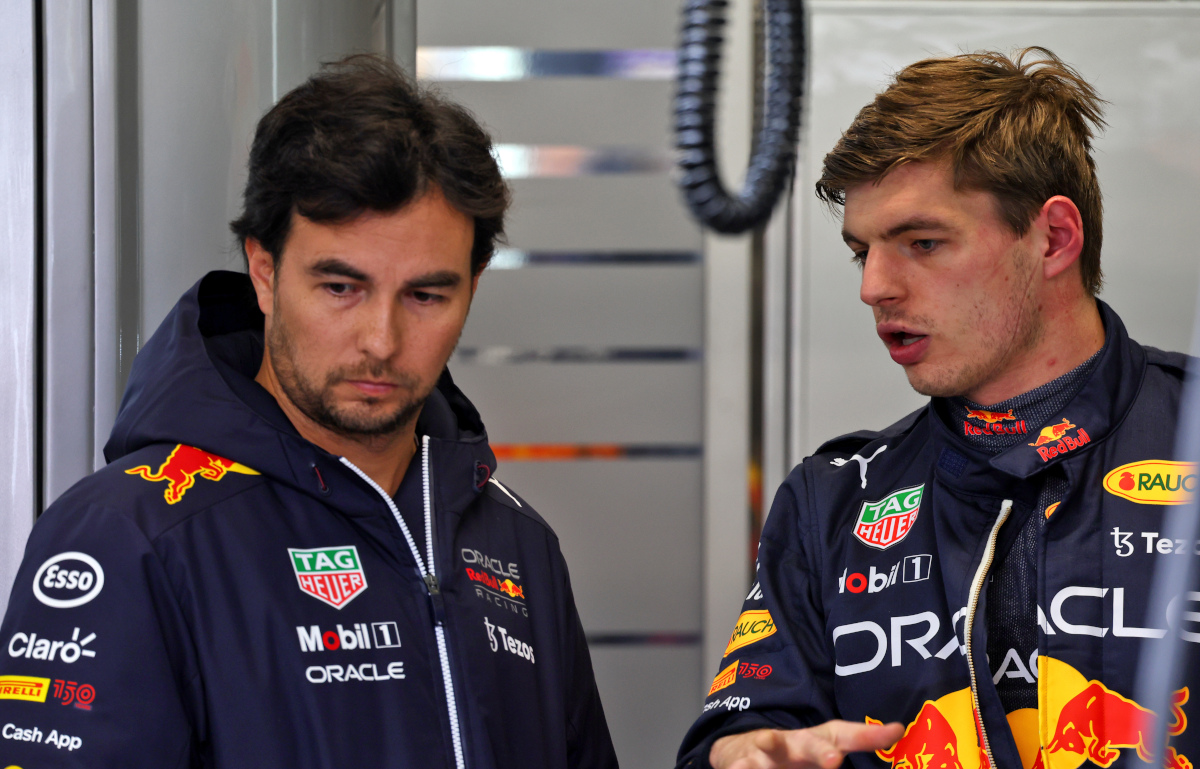 After Max Verstappen signed a new long-term extension with Red Bull, Sergio Perez has said he too wants "something longer".
Perez joined Red Bull last season, and played a minor part in the championship race with his efforts at holding up Lewis Hamilton at the season finale in Abu Dhabi earning him heaps of praise from Red Bull.
With his contract extended for this year's championship, the Mexican driver is hoping to have a bigger role – potentially even fight for a World title of his own.
However, given that Red Bull are very much committed to Verstappen, signing the Dutchman to a long-term deal that will keep him at the team until the end of 2028, Perez is more likely to once again find himself as a support act to his team-mate.
But doing a good job at that may yet earn him a new contract with Red Bull.
The 32-year-old has made it clear that he wants to continue with the team, and would like a "little more stability" from his next deal.
"I have a contract for this season – it's just starting," he told the Express.
"I think we're very happy. I'm very happy with the team and how we did this season – let's see how soon we talk about the new contract again.
"Without a doubt I would like something longer.
"[I'm] looking for a little more stability in terms of knowing and being able to plan more with a team."
Last year, though, he did state that having a one-year deal didn't make "any difference" as he always wanted to give his best no matter what.
He told Motorsport.com: "Even if we are on longer contracts, we are still racing drivers and want to deliver weekend after weekend.
"To be honest, it is not something I think about at all. The only thing I think about is the next race weekend. The same goes the other way around.
"I'm not thinking 'oh, I have a contract for next year now, so I can be more relaxed'. No, not at all.
"If I would be thinking that way, I would never be here anyway."
Perez faces competition from Pierre Gasly for the 2023 Red Bull seat, the Frenchman keen to have a second go at the senior team.
Gasly was one of the stars in last year's championship, many pundits urging Red Bull to promote him.
The team opted to keep him at AlphaTauri with Gasly recently revealing he has been in talks with Red Bull advisor Helmut Marko about his future and whether the final year on his current will be with AlphaTauri or Red Bull.
"We'll see how it goes this year," he told French newspaper 20 Minutes. "I have two years left on my contract, if we decide to go all the way.
"For this year of course it's at AlphaTauri, so by itself there's only 2023 left as a potential year with Red Bull.
"This is something that will have to be discussed.
"The first conversations will be with Red Bull and we'll see where it takes us, if the desire is common.
"And if it is not, we will have to see what the opportunities are in the future."
Perez also wants a long term deal
Sergio Perez has said he would like a 'longer' commitment from Red Bull.