Antonio Perez adamant son Sergio will deliver World Championship for Mexico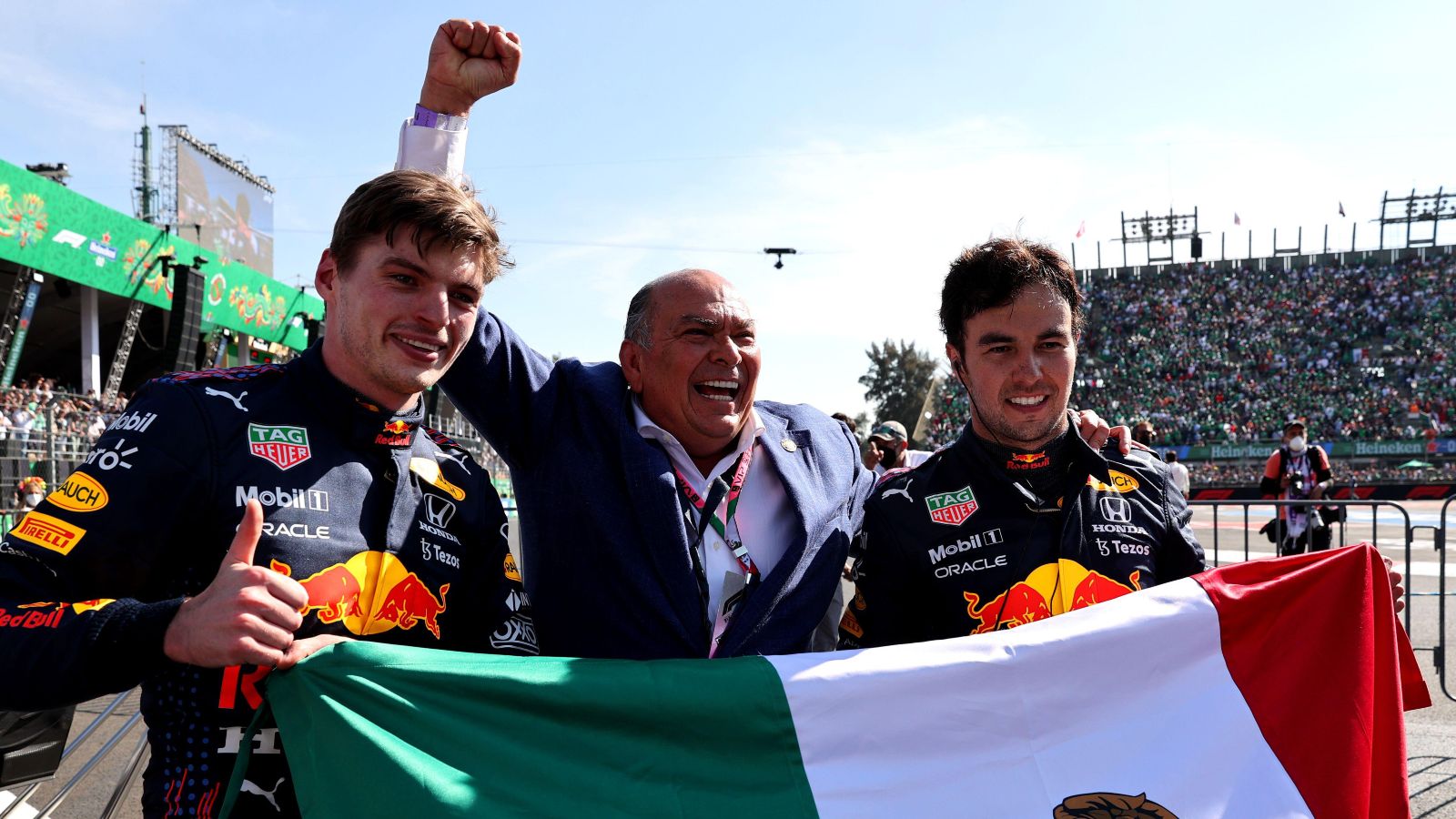 Sergio Perez's father has claimed his son has vowed to not leave Formula 1 until he brings the World Championship back to Mexico.
The sight of Antonio Perez celebrating wildly at his son's achievements has become a familiar one with Perez Snr able to watch his son battle for wins and podiums following his move to Red Bull in 2021.
To date, Perez has four F1 wins to his name, starting with his shock Sakhir triumph with Racing Point in 2020, but both father and son will be hoping to add to that tally this year.
Perez is the occupant of one of two seats in the fastest car on the grid, the RB19, but the main hurdle to achieving his objectives is team-mate Max Vertsppaen.
Despite this, Antonio Perez revealed his son made a vow as a child to bring a Formula 1 World Championship back to Mexico before he retires.
"We will have a Formula 1 champion in Mexico," Antonio Perez told the Mexican newspaper Esto. "He said it since he was a child: 'I will not return to Mexico until I am world champion.'
"From now until his career ends, we have to erase all these years that have passed because he never had the opportunity to fight like he is going to fight today. We are going to start to see the best of Checo Pérez, he still has a lot to give."
PlanetF1 recommends
Five reasons why Ferrari fans should still be optimistic after Bahrain
Bahrain 2023: When Lawrence and Lance Stroll finally won Formula 1's acceptance
The Mercedes W14's main strength that Aston Martin are currently missing
For a country of 126 million, it is surprising that just six drivers have made it onto the Formula 1 grid. Of them, Perez is by far the most successful with Pedro Rodríguez, who primarily raced in the 1960s, the only other driver to have secured a win.
But interest in the sport since Perez's arrival appears to be growing with the Mexican Grand Prix being added back to the calendar in 2015 and an attendance of 395,902 reported in 2022.
In line with this rise of interest, Antonio Perez also said he has had meetings about adding a second race in the country, hosted in Cancun.
"Last week I had a meeting with Mexican businessmen," Perez said. "We already have the letters of intent prepared and I think we will be presenting it in mid-July, where it will be, the measures of the track, to have everything ready and for the work to begin.
"Today it is 60% viable, the most important part is that the FIA ​​and Formula 1 have already accepted it, they opened the doors for me."