Significant Ferrari engine upgrade 'not coming so soon'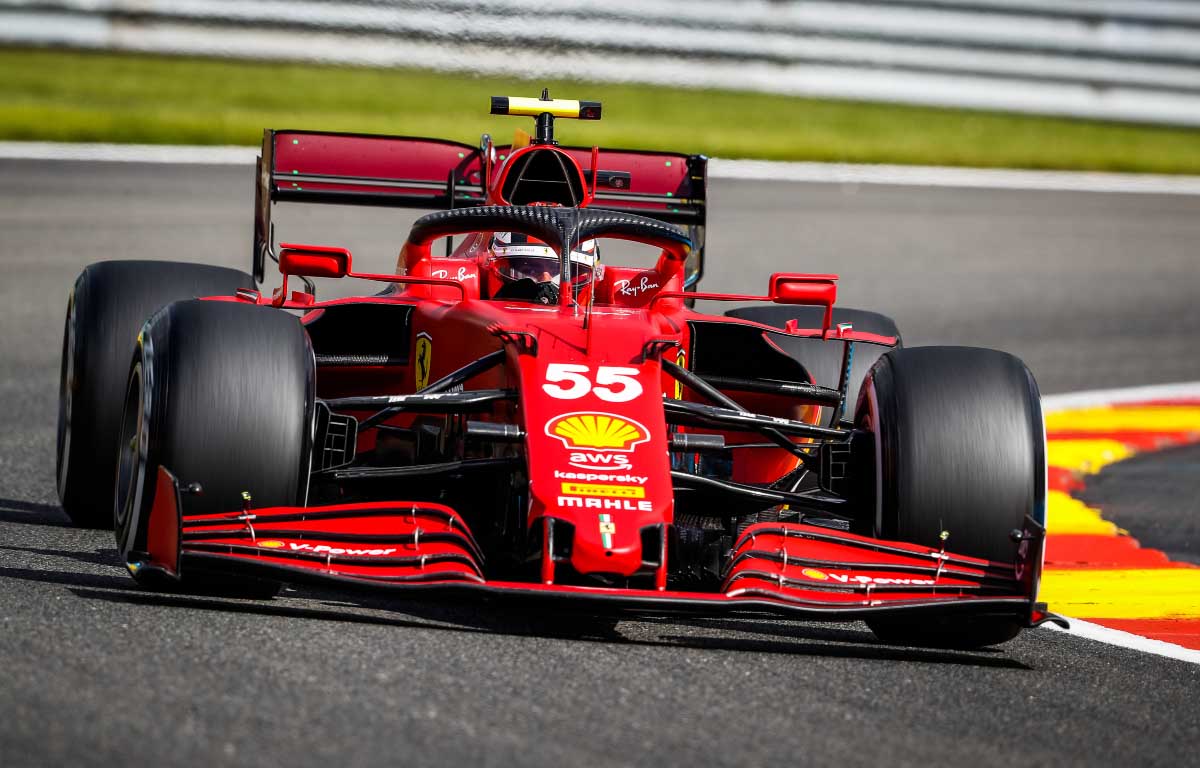 A big engine upgrade planned by Ferrari will come before the end of the season, but not during this triple-header, team principal Mattia Binotto confirmed.
The team announced that a new spec-3 engine was being developed prior to the summer break, with predictions that it could add an extra 10bhp onto their current power unit.
Binotto confirmed that the new specification is being tested thoroughly and its legality is being ensured, which means that the engine being fitted may not take place for a little while longer yet.
But he added that any data gathered with this package can only be beneficial for the team as they prepare for next season.
"When [it will happen] is not yet decided, we're running it at the dyno, completing the homologation [approval process]," Binotto explained to Sky Sports on Friday.
"We know it will come before the end of the season. For us, it was important as well in the view of 2022, because whatever we bring as upgrades can be useful in terms of experience for next year.
"It's not coming so soon. It's not for the next two, three races. But certainly, a significant upgrade is on the hybrid side."
Our Friday in 📸#essereFerrari 🔴 #BelgianGP pic.twitter.com/Kb8saWlA1h

— Scuderia Ferrari (@ScuderiaFerrari) August 27, 2021
F1 TV Pro is half price for two months! In order to claim this fantastic discount, click the following link and use the promo code SPA50 at checkout!*
*Offer expires at 23:59 on Sunday, August 29. Offer only available on Pro. Customers will need to take out a monthly subscription and this offer can only be redeemed on web. Offer not available in NL, FR or NZ.
The wait for the new power unit means that the team are unlikely to have it ready in time for their home race at Monza in a fortnight's time. When Binotto was asked how it will feel to be in front of the Tifosi again, he acknowledged the team's competitiveness may suffer due to the long straights at the 'Temple of Speed'.
"We're here in Belgium first and we know that we are lacking some of the power compared to the competitors, and at Monza it will be very similar," he said.
"Circuits with long straights are circuits which are difficult for us, but we know as well with the type of conditions, you never know what may come up.
"We'll try to be focused race by race, whether it's Monza or another race. It's still a long championship, and I think it will be very interesting at different circuits.
"So, let's try to do well whatever is the weekend, starting from now and focus on Belgium for the moment."