Silverstone tells members 'don't ask for refunds'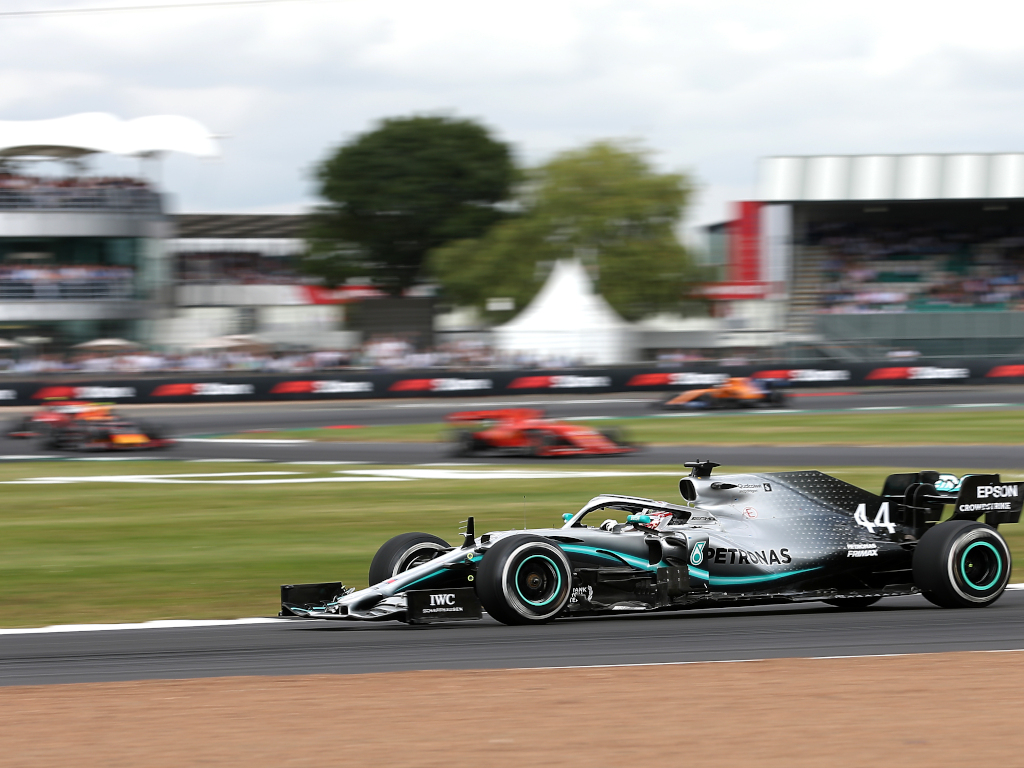 British Racing Drivers' Club chairman John Grant has pleaded with members not to ask for ticket refunds as Silverstone battles to balance its books.
The British Grand Prix at Silverstone could still go ahead on July 19 even though Formula 1 was denied exemption from the first version of the UK's new quarantine rules for foreign travelers.
But even if the race was to get the green light, perhaps the first of several at the Northamptonshire track, Silverstone is still facing some major financial hits.
Firstly the race would be held behind closed doors, and that in itself is a huge revenue drop considering the British Grand Prix race weekend was the best attended of the 2019 season.
But all fans who bought tickets for the 2020 event also have the option to request a refund if they don't want to transfer their tickets to 2021.
And if the race doesn't happen due to the new UK quarantine rules, then Silverstone will also miss out on a multi-million pounds fee from Formula 1 for holding a Grand Prix after they negotiated a compensation package.
Silverstone's managing director Stuart Pringle said that track is set to "lose a lot of money this year" if refunds are requested.
And ITV are reporting that this has fuelled concern from the members of Silverstone's owner (BRDC), and a group of 850 motorsport stars including reigning World Champion Lewis Hamilton, as well as ex-F1 champs Nigel Mansell and Damon Hill.
In a letter to members after the announcement about refunds, BRDC chairman John Grant said: "A number of members have asked 'how badly does the club need the money?'"
Silverstone's accounts reportedly state that "the company relies on cash received from advanced ticket sales to fund its operations."
While there had been a record number of advance ticket sales for the 2020 event, Silverstone already have paid out costs such as utility bills and the salaries of its 150 staff, most of whom are on furlough leave currently.
The circuit also had to pay off its debts from last year's hosting fee which was an estimated £18.6m.
In his letter Grant added: "There is no question that 2020, after looking promising only a couple of months ago, will now be a very difficult year for the club.
"We are fortunate to have entered the coronavirus crisis in the strongest position we have been in for years but, in any likely scenario, we will lose a lot of money this year.
"We currently have cash, our bank will support us and, with the help of the government-sponsored furloughing scheme and rates holiday, we are confident we can get through it but, like a lot of businesses, we are having to be very careful about minimising costs and conserving cash."
Grant asked members to play their part by not asking for refunds on the tickets they bought.
"If any members who have purchased extra guest passes are in a position to help, it would be very much appreciated if you could […] keep your 2020 passes to support the club's finances," he wrote.
If not then he said members should ensure that "2020 guest passes are exchanged for 2021 guest passes at no extra cost" rather than asking for a refund.
Follow us on Twitter @Planet_F1 and like our Facebook page.