Simon Lazenby: 'Lewis Hamilton is not driven by money' in fresh Mercedes contract talks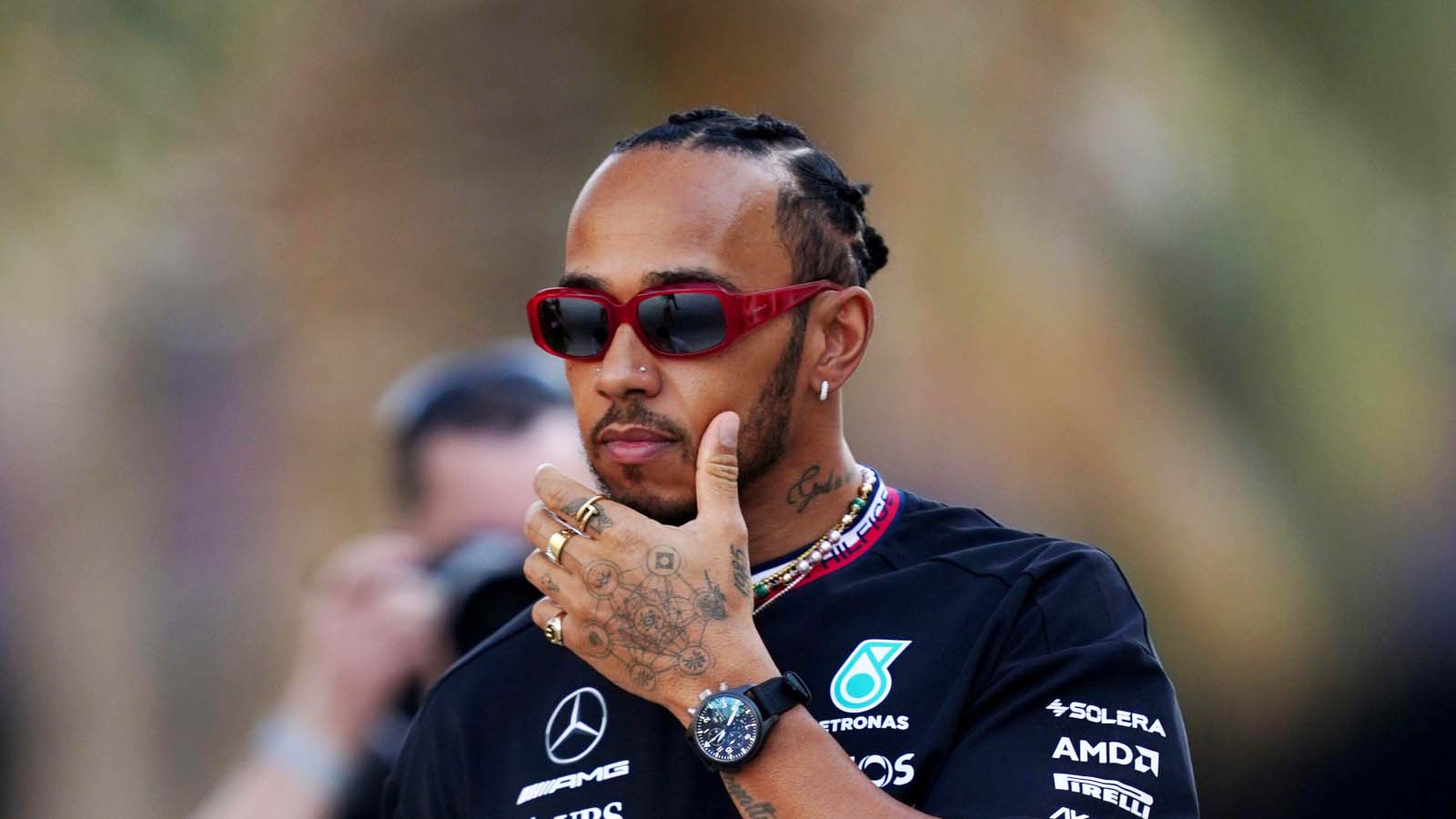 Sky F1 presenter Simon Lazenby says World title number eight is the main factor in mind for Lewis Hamilton, not money, as he sits down for Mercedes contract negotiations.
For a time it seemed that Hamilton extending his Mercedes stay beyond 2023 was merely a formality.
Sure, the team had failed to mount a 2022 title challenge as the new F1 regulations came into force, but with Mercedes having improved considerably throughout the year, talk was positive about what lay ahead for the eight-time Constructors' champs.
But, that bubble of positivity has seemingly burst after the F1 2023 season-opener in Bahrain, where Hamilton managed only P5 and George Russell P7.
Team boss Toto Wolff has written off the W14 concept already, while Hamilton publicly criticised his team, a very rare move from him, saying they had not taken his feedback onboard with their latest creation.
And as Mercedes look to retain the services of Hamilton beyond this season, it is this renewed lack of performance which should concern Mercedes judging by Lazenby's assessment of the situation, as he believes that record eighth title is the measuring stick which Hamilton has in mind.
"I don't think that it's the money that motivates him," Lazenby told Express Sport. "I think it's the success and I think he will remain so long as he feels that he's in the best position to get that eighth World Championship.
"I think it's as simple as that, he's driven not by race wins, he's driven by championships now and that will dictate his longevity. I don't think retirement's imminent at all actually."
Hamilton is nonetheless reportedly paid very handsomely by Mercedes, as to be expected since he is the most successful Formula 1 driver of all time. His contract is said to be carrying a salary of around £29 million for 2023.
Mercedes do though have a long-term investment on the other side of the garage in Russell, who after outscoring Hamilton in 2022, his first season with Mercedes, wants the team to return to title-winning ways in order to achieve his own ambitions.
Lazenby though does not believe Russell's performances will influence Mercedes' stance on a potential new contract for Hamilton.
"No I don't think it will come to that," Lazenby stated. "I don't think you can underestimate the value of Lewis' marketing potential to a brand like Mercedes either.
"I think that's why he commands figures way in excess of George at this stage of George's career."
PlanetF1.com recommends
F1 2023 driver salaries revealed: Who are the highest-paid drivers on the grid?
Lewis Hamilton: Mercedes 'didn't listen' to me on W14, 'I know what a car needs'
The other eight F1 cars that have given Lewis Hamilton trouble
Where could Lewis Hamilton go if he left Mercedes?
If Hamilton did decide that he still needs that eighth title to cap off his legendary F1 career, but cannot achieve it with Mercedes, then the obvious question is which team would be suitable if not Mercedes?
When it comes to title ambitions, Red Bull are of course the safe bet right now, but while the team would probably love the marketing potential of giving Hamilton that platform to make history, a certain team leader named Max Verstappen is almost certainly never going to allow that to happen.
Perhaps Aston Martin then? Their situation shares many similarities to when Hamilton left McLaren to take a chance on the ambitious Mercedes team, and it was a leap of faith that brought him six further World Championships.
But, while Aston Martin would be looking very formidable if they reunited the Fernando Alonso-Hamilton pairing, realistically, is Lawrence Stroll going to give his son Lance the boot? No is the answer to that.
The only other team then that looks anything like a title contender in the coming years are Ferrari, but somehow it feels like the personality of team and driver there simply could not match.
Still, it may be Hamilton's only non-Mercedes option to go for title number eight, especially with Ferrari's Charles Leclerc spoken about as a contender to replace Hamilton whenever he eventually does leave Mercedes.