'Dorilton 100 per cent focused on performance'
Handed the reins as Williams' acting team boss, Simon Roberts says there is "no masterplan" in play as the team transitions from Williams to Dorilton.
Earlier this year the Williams family sold its Formula 1 team to Dorilton Capital, a private investment firm.
The change of ownership saw the Italian Grand Prix mark the final race that the Williams family was involved in the team, both Frank and Claire departing after Monza.
No longer an independent team, instead becoming one where the bottom line matters, Roberts says for now the philosophy won't change.
That, though, doesn't mean Dorilton won't do so in the future.
"That's a really good question," Roberts said when asked about a possible change.
"Philosophically, what Dorilton are about is performance and there is quite a lot of synergy between the financial world and Formula 1. Much more than I imagined before I met them.
"But at the moment everything is kind of in play really. There is no masterplan and it will all be what is the right thing to do for them and for us."
The team boss, though, insisted Dorilton's focus is on the results out on track.
"They are 100 per cent focused on performance," he insisted to Sky Sports.
"They know this isn't a quick turnaround and are well studied about what has gone on in the past 10 years or so.
"They just want to do the right things at the right pace for us so that we are there for the long-term and are successful in the long-term."
Get your hands on the official Williams 2020 collection via the Formula 1 store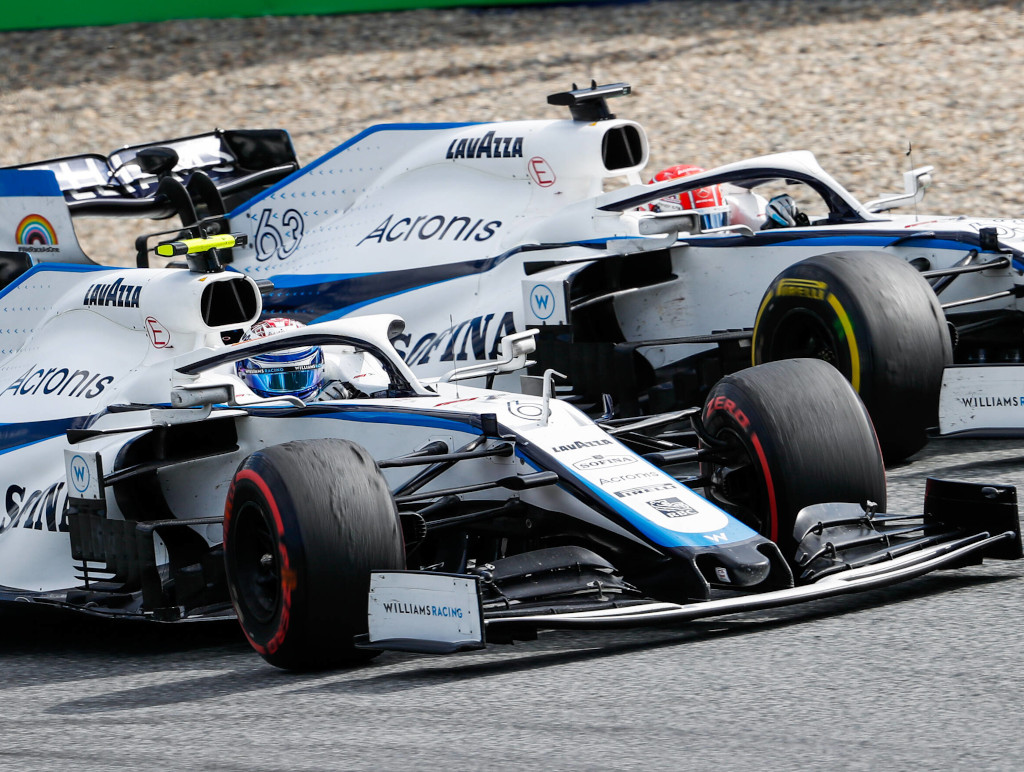 Handed the job of acting team principal, Roberts says he would be happy to keep it long-term but that for now the team has yet to make a decision.
"There is no timeline," he explained.
"It's all happened quickly and Dorilton didn't expect Claire to step down. We all really appreciate what she has done and we all understand why she might want to do that.
"The most important thing is continuity. I can provide that for them and the team. Although I've not been at the team long I was there as the MD [Managing Director] anyway.
"So I am really honoured to be asked to take on this role.
"It is important that we just do the right thing, make sure the team are well supported and the Dorilton team understand what we are doing and why."
Williams has yet to score a point in this year's championship.
Follow us on Twitter @Planet_F1 and like our Facebook page.