Recently speaking about how it was "deeply frustrating and upsetting" to scrap for money in the Williams' family's final years in charge, Simon Roberts says he has only "respect" for what Claire Williams did for the team.
Williams sold its family owned Formula 1 team to American investment company Dorilton Capital back in August last year, both Claire Williams and her father Frank stepping down from their roles a month later.
It was a difficult decision but one that Williams, the deputy team boss, felt had to be made for the team to survive.
"I was fed up with the team, and all the people in it, having to scrabble around not being able to do their job properly because we didn't have the money to allow them to do it," she recently told the New York Times.
"For many years, I always found that quite deeply frustrating and upsetting."
After stepping down from their respective roles, Roberts was named as acting team principal before being confirmed on a permanent basis.
The former McLaren man says he has only respect for Williams and what she went through in recent years to keep the team afloat.
"We accept that things have to move on, but there will always be a place here for Claire to pop back and see us," he told Autosport.
"And hopefully when we're back in Europe sometime next year, she'll be able to do that. But she's had a really tough time.
"Keeping this together for as long as she has, and keeping spirits up as she has, is amazing. We really respect everything she did.
"But, we're Williams still. And that's really important to us.
"A lot [of that is] just trying to be open, trying to be as diverse as we can, employing people with all different backgrounds and nationalities, ethnic backgrounds – that's really super important to us.
"And when we talk about it still, in the various committees that we have on that kind of stuff, we still reference back to what it means because of Frank and because of Claire. So yeah, they're always in our hearts."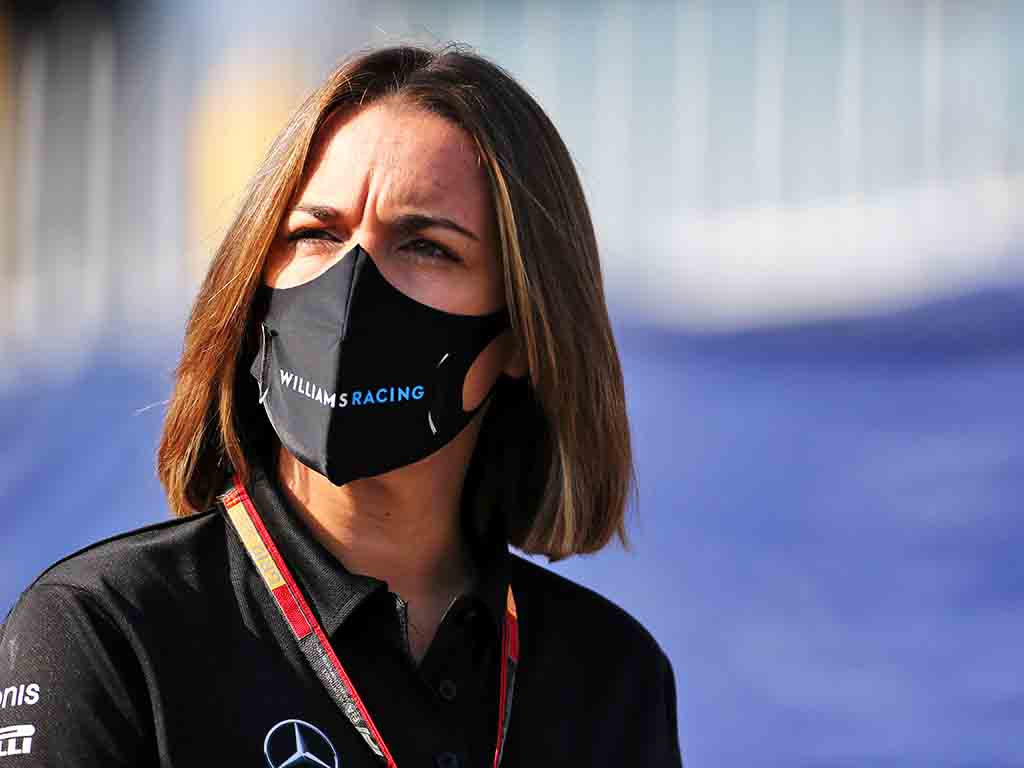 Get your hands on the official Williams collection via the Formula 1 store
Williams has spoken of Dorilton's drive to see Williams return to the sharp end of the grid.
"I could sense a real passion to do that, very similar to our family's passion," she added.
That, though, is not the only aspect that Dorilton share with the Williams family with Robert saying the team is determined to retain that "family" feeling.
"We've put together an investment plan that was focused at 'what do we need to do, what can we do and what should we do to add performance to the team?'" he said.
"It's 100 percent focused on adding performance. That does include making sure it's a great place to work.
"Given that we [and] Dorilton don't want to shift that lovely feel that exists within Williams – that kind of family spirit and friendliness – we are investing.
"We'll be investing in some of the facilities in the factory. It's just simple stuff, but stuff that makes it better for people to work there.
"We're fixing a lot of things – quite literally from leaks in the roof to doing maintenance on the windtunnel that we haven't been able to do for a while and stuff like that.
"It's quite an extensive programme that's in place now with people back at the factory – both in facilities in the factory and in the IT department – all working really super hard."
Williams failed to score a single point in the 2020 championship, finishing the season bottom of the log.
Follow us on Twitter @Planet_F1 and like our Facebook page.