Singapore Grand Prix secures multi-year extension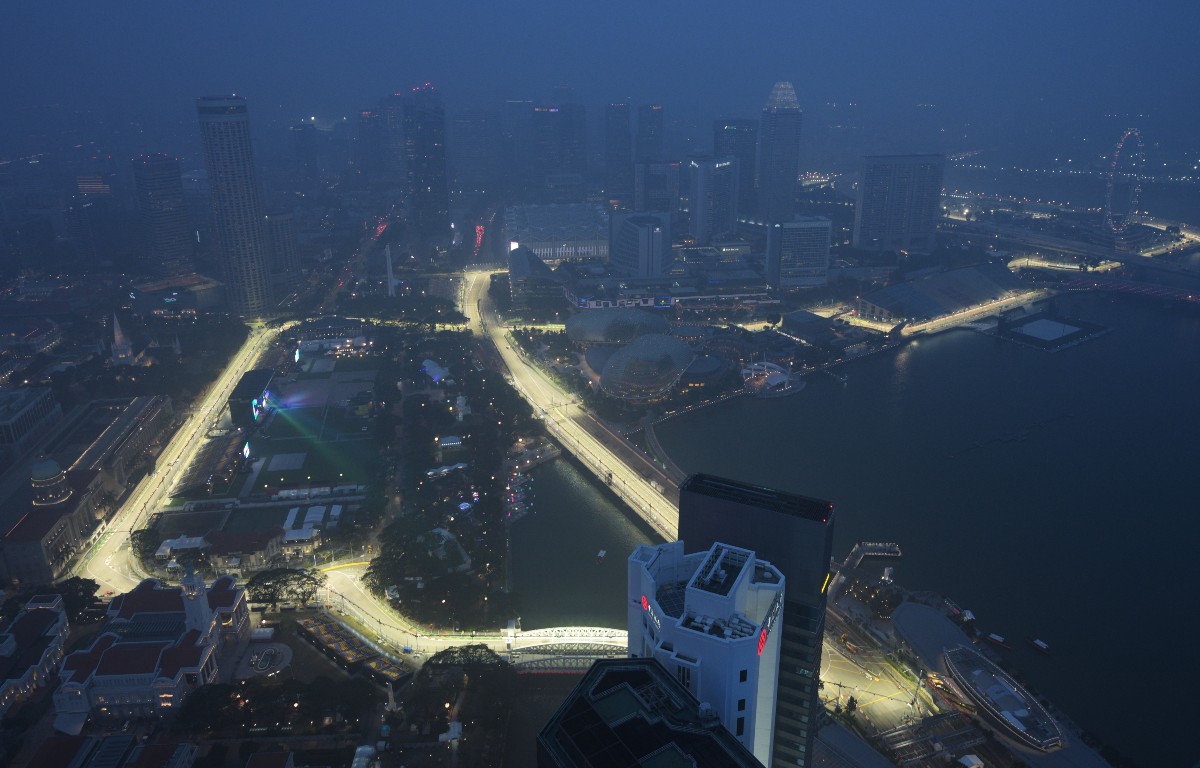 The Singapore Grand Prix has nailed down its place in Formula 1 after an extension for the event through to 2028 was confirmed.
The Singapore GP joined the Formula 1 World Championship calendar back in 2008, held under the lights around the Marina Bay Circuit, at that time the first night race that Formula 1 had ever contested.
And the Singapore GP's future in Formula 1 is now secured all the way through to 2028.
Speaking about the news, Formula 1 president and CEO Stefano Domenicali said: "I am delighted that Formula 1 will continue to race in Singapore for another seven years.
"The Marina Bay Street Circuit hosted the first night race in F1 history in 2008, and Singapore has continued to thrill fans, teams, and drivers ever since."
We're #backontrack at the Marina Bay Street Circuit for 7 more years!👊 #SingaporeGP #F1NightRace pic.twitter.com/a47PFYcXqY

— SingaporeGP (@F1NightRace) January 27, 2022
The Formula 1 calendar continues to expand as the series aims to enter new markets and strengthen in existing ones.
There are two United States-based races as of 2022, with the Miami Grand Prix set to debut in May before the United States Grand Prix later in the season.
Formula 1 also wants to return to South Africa, while two races in China have been mentioned as a future possibility.
But rather than all of these plans putting the Singapore GP's future in doubt, Domenicali said that the announcement of this new deal is a key part of Formula 1's plans to expand in the Asian market.
"Singapore holds a special place on the F1 calendar, and this extension is part of our long-term commitment to continue to grow the sport in Asia," Domenicali confirmed.
Also a factor in the deal according to Domenicali, was the commitment to reduce the carbon footprint of the Singapore Grand Prix, at a time when Formula 1 pushes ahead with its own environmental plans with the end goal of being carbon neutral by 2030.
"The plans that are in place to reduce the carbon footprint of the event are impressive and align with our plans to be Net Zero Carbon as a sport by 2030," said Domenicali.
"And I look forward to continuing our successful relationship with Singapore GP and the Singapore Tourism Board as Formula 1 returns to this incredible city."
Sadly the global pandemic meant that Formula 1 was not able to visit Singapore in 2020 or 2021, but the 2022 staging is set to go ahead as Round 18 of 23 on the calendar, held from September 30-October 2.