Second Singapore race rumoured to replace Sochi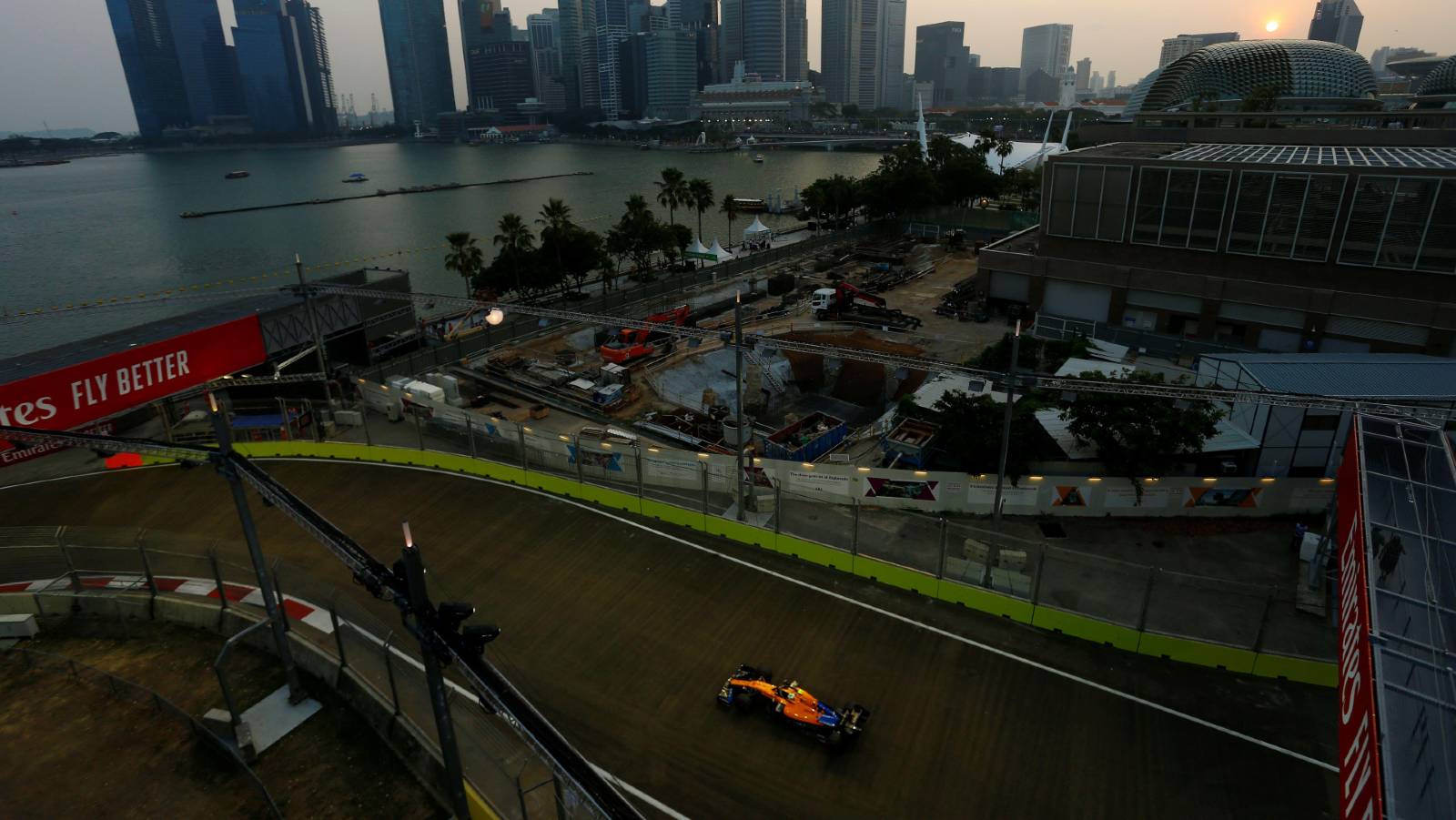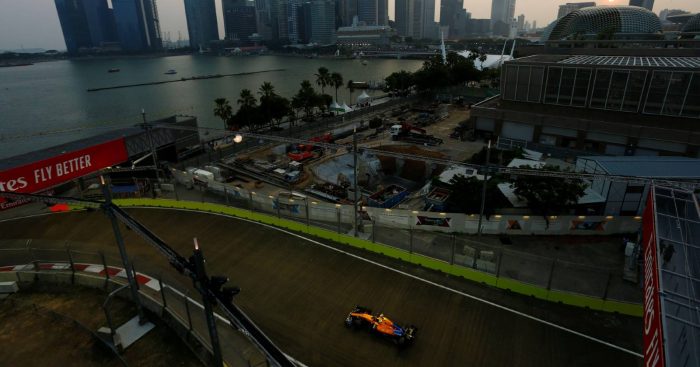 Martin Brundle has added weight to rumours that a Singapore double-header could fill the gap in this year's calendar left by the cancelled Sochi race.
Sochi was scrubbed from the schedule as a result of events in eastern Europe, leaving a date free in the second half of September if Formula 1 want to keep this season at a new record of 23 grands prix.
Despite initial suggestions that a third consecutive Turkish Grand Prix would be a suitable option, geographically at the very least, it was Qatar that soon emerged as the most likely substitute venue.
Qatar, which hosted a grand prix for the first time last year, begins a long-term F1 deal in 2023 but was left off this year's calendar with the country staging football's World Cup in November and December.
It was then thought September, to replace Sochi, could work, but now that proposal appears to be cooling – if that's not a contradiction in terms given the temperatures of nearly 40 degrees in Qatar at that time of year.
Instead, Motorsport.com report an extra grand prix in Singapore could be slotted in a week before its existing October 2 date – and that the first, to offer a slightly different identity, may start at dusk as opposed to the usual 8pm time for the Marina Bay night race.
Brundle, speaking on Sky F1, said: "I get the impression Qatar as a replacement for the cancelled Russian Grand Prix, it seemed like it was quite nailed on, [but it] may well not happen now. I think it will be extremely hot there as well.
"So [there's] talk of a double-header in Singapore. I don't know, maybe throw in a Hockenheim otherwise.
"For me, the obvious stand-in races would be Istanbul [or] Kuala Lumpur, two great race tracks in Formula 1. But at the moment we are hearing potentially a double-header in Singapore."
Brundle's mention of Hockenheim comes two years after another German venue, Nurburgring, stepped in to stage an Eifel Grand Prix as part of a restructured calendar due to the global pandemic.
Germany has fallen away as a regular race host in recent seasons for financial reasons, with Formula 1 CEO Stefano Domenicali saying during the winter he did not "see any real interest from Germany in becoming part of the Formula 1 calendar again".
As for Malaysia, which last hosted a grand prix in 2017, the boss of their Sepang circuit said recently he felt it was not the right time to pursue Formula 1 so soon after the pandemic from an economic perspective.