Why Singapore could be a key sign of progress for Mercedes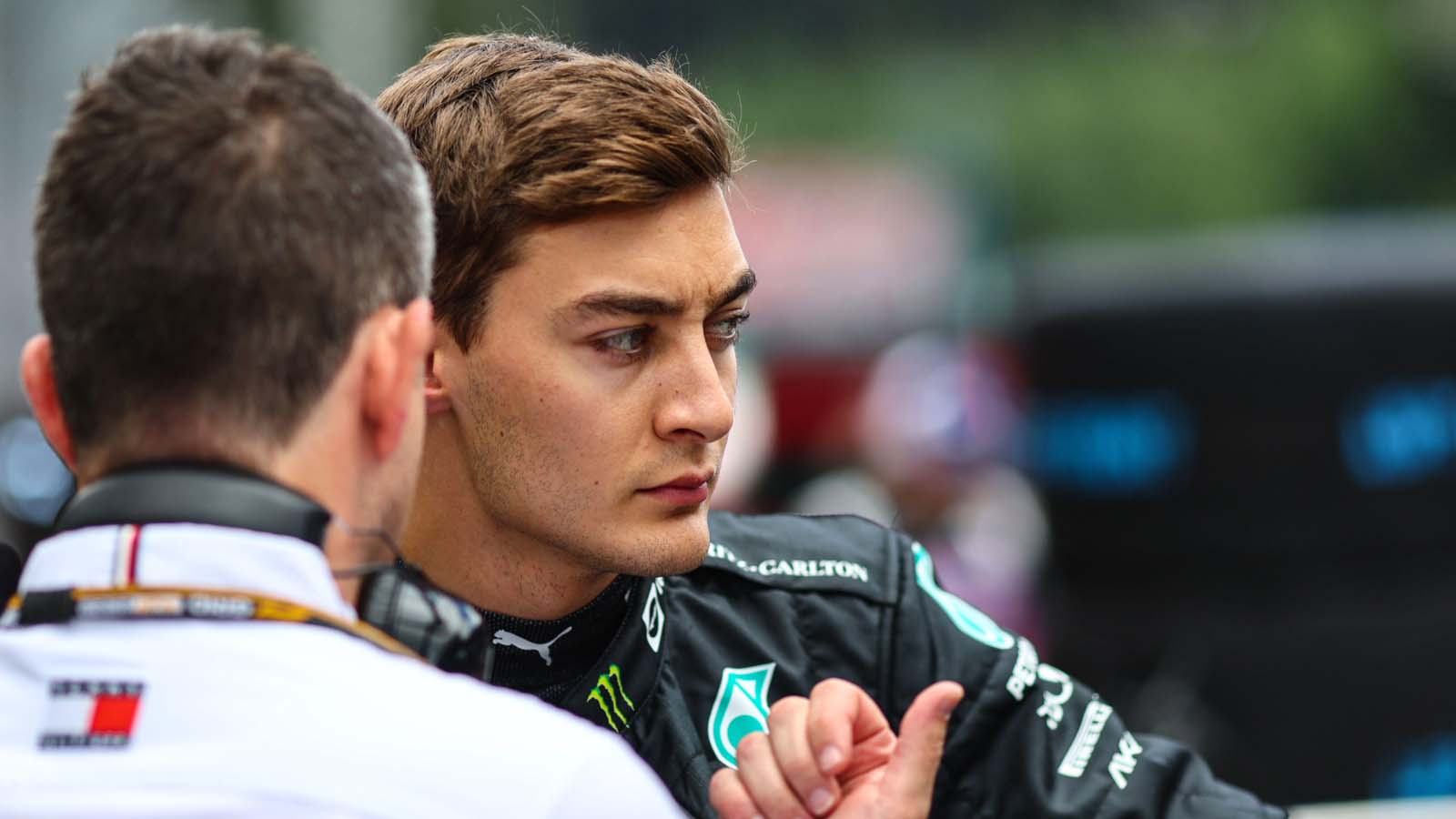 Heading to the final street circuit on this year's calendar, George Russell is hoping Mercedes' performances at the Singapore Grand Prix will "be sort of validation" of the steps they've taken to eradicate porpoising.
Mercedes' 2022 season, the first in the all-new ground effect aerodynamic era, has been hampered by porpoising or bouncing.
The floor of the W13 took hit after hit in the first half of the season, Russell and his team-mate Lewis Hamilton left with neck and back pain as a result.
However, Mercedes' hard work seems to have paid off in recent races with the car barely bouncing.
Singapore, though, will be the big test.
Once again racing on a street circuit where the bumps exacerbate Mercedes' porpoising, Russell is hoping this weekend will be the team's best performance at a street track.
"I think the factors in favour are the high downforce set-up, our car seems to work better on the higher downforce," he said as per Autosport.
"[Plus] our competitors, the fact that Red Bull are very, very efficient with their straight line speed, and here that doesn't come in too much of an effect. So their advantage will be less.
"But the ones that go against us are the bumpiness of this circuit. We clearly struggled with the street circuits this year in Monaco, Azerbaijan, Montreal. We have made a lot of progress in that regard.
"But this will be sort of validation if the steps we've made on that ride have translated into performance.
"I don't think it will be necessarily Zandvoort/Budapest levels of performance this weekend, but I'm pretty confident we will be more competitive than we saw in Monza and Spa."
The FIA has already revised the Aerodynamic Oscillation Metric for this weekend's race, motorsport's governing body excepting most teams will have more bouncing then usual.
Autosport state F1's head of single-seater matters, Nikolas Tombazis, has written to teams to confirm the metric will be tweaked with a top limit of 7G for all readings.
Lewis Hamilton reckons Mercedes' performance this weekend will depend on "how bumpy it is".
"We hope that the car works better here," he said, "but it really depends how bumpy it is. And the bumps often set the car off and upset the car in a lot of instances.
"We do know it's going to be bumpy. Maybe the car will be fine. Maybe it won't. So I have no expectations at all, just going to try and have the best weekend with whatever we're faced with."
Read more: Are Mercedes so committed to the zero-pod they'll die on that hill?