Sir Jackie Stewart hails 'three of the best racing drivers in the world' from Britain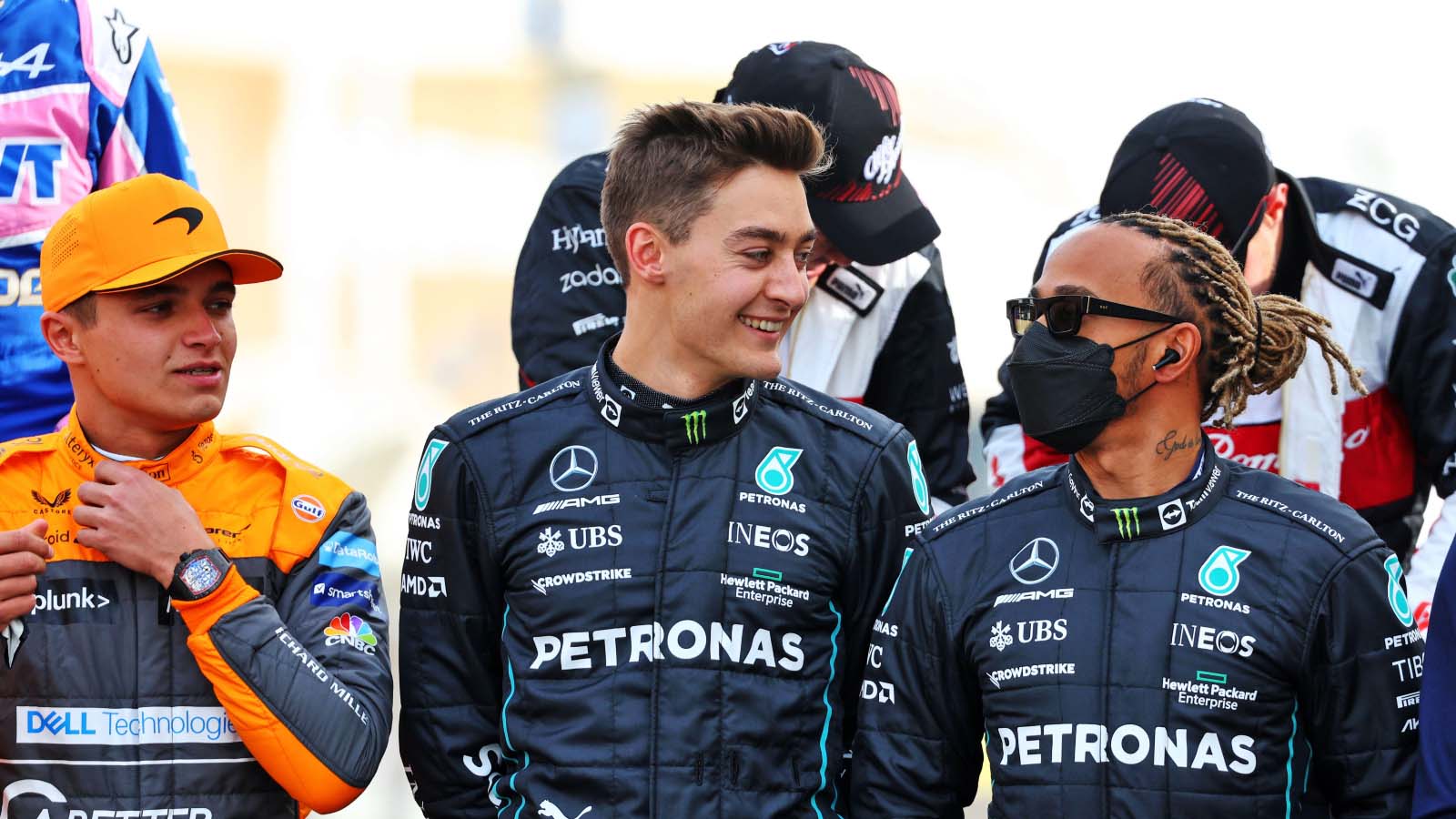 Sir Jackie Stewart has lauded the British talent on the grid in Formula 1 at the moment, labelling them "three of the best racing drivers in the world."
Lewis Hamilton, George Russell and Lando Norris all race under the British flag in Formula 1, with Hamilton now holding the majority of all-time records in the sport, and Russell and Norris being two of its brightest young prospects.
Russell outscored Hamilton by 35 points at Mercedes last season and took his maiden pole and win in Formula 1, while Norris roundly out-performed multiple race-winner Daniel Ricciardo in two seasons together at McLaren, enhancing his reputation as a potential future World Champion himself.
Three-time World Champion Stewart believes the talent on show from Britain at the moment is up there with the very best, and he would like to see the title return to the United Kingdom come the end of 2023 – be it an eighth title for Hamilton or through one of the young guns.
"There's a wonderful collection of people right now, and we've got now in Britain three of the best racing drivers in the world," Stewart said on stage at the Autosport International show.
"You've got Lewis who's been winning time after time after time with an, unfortunately, German car company," he added with tongue firmly in cheek, "but that German car company gets all of Formula 1 cars built in [Brackley and Brixworth], because Britain is the capital of technology of motorsport.
"So it's changed, but our young British racing drivers today, I'd love one to win the World Championship this season. That would be fantastic."
PlanetF1.com recommends
How Fernando Alonso had an immediate impact from day one at Aston Martin
Lewis Hamilton car collection: Take a closer look at his insane private garage
Top 10: The drivers with the highest win percentages in F1 history
Britain has produced more World Champions than any other country, with 10 drivers having taken 20 titles between them in the past, though Norris recently conceded that it is unlikely he will be challenging for glory soon, with McLaren's infrastructure at Woking still undergoing an overhaul that could see them stuck in the midfield in the coming seasons.
"With everything I've learned, maybe I could win a race, but I'm unlikely to win a championship until possibly that time," he told GQ magazine when discussing the end of his contract in 2025.
"I know I need to be at the absolute top of my game in those years."