Hamilton happy, but still wary of Red Bull threat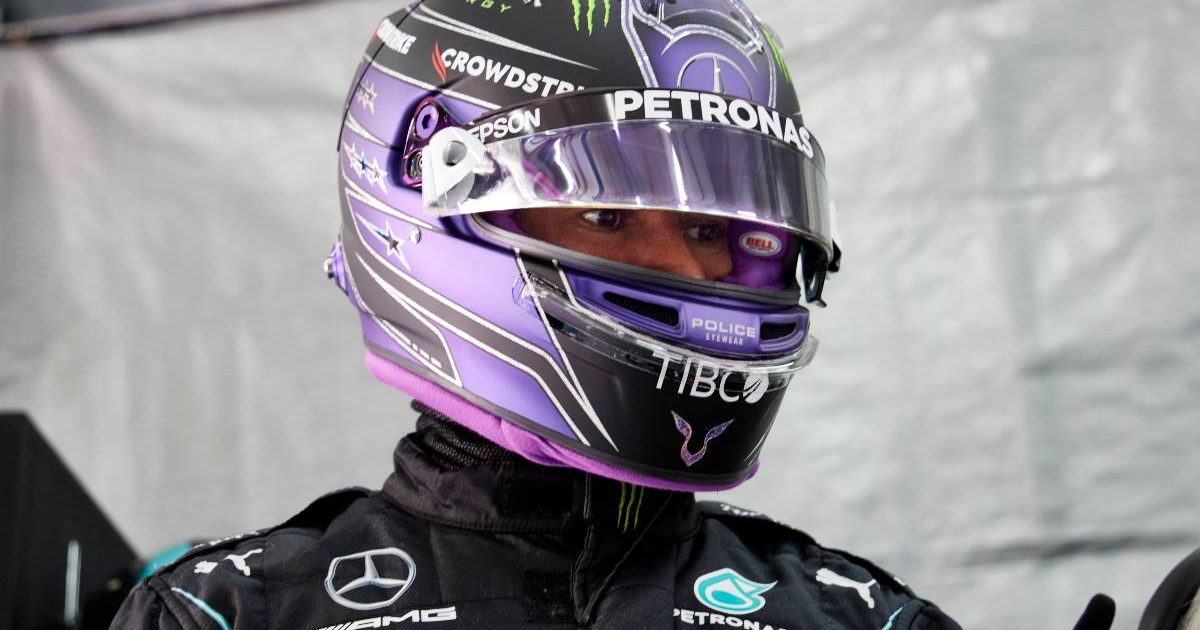 Sir Lewis Hamilton feels Mercedes are much more comfortable in Imola, but remains wary that Red Bull are not yet up to speed.
Hamilton was able to start the season in Bahrain with a win even though Mercedes appeared to be lacking performance against Red Bull.
But the early signs at the Emilia Romagna Grand Prix are very promising for Mercedes as Valtteri Bottas topped both Friday practice sessions, while Hamilton settled into P2.
Asked if it was a case of Mercedes improving or the Imola track being a better fit for the W12, Hamilton told reporters: "I think a bit of both.
"The team definitely have worked really hard to try and find out what happened in the last race where we were weak and see if we can try to tweak the car a little bit better with setup.
"But I think the track has also come a little bit more in our direction.
"We started off with a really good setup and just small tweaks here and there, but nothing major, no major issues, and so far good pace.
"It's quite bumpy here but good grip and the tyres are working really well.
"But I don't think we have seen the best from the Red Bulls yet, it looked like they had quite messy sessions, so it will be interesting to see tomorrow just how quick they are."
The teams have been met with far cooler temperatures in Imola than they worked with in Bahrain, and for tyre life, Hamilton said this is proving to be a major benefit.
"It's way better. When it's this cool, it's obviously a nice day, but the last place we were at in Bahrain it's so warm, so when you go out already the temperatures are going up, they're overheating from entry to middle to exit each corner," he explained.
"Whereas here you are kind of in a nice sweet spot in temperature so it's nice."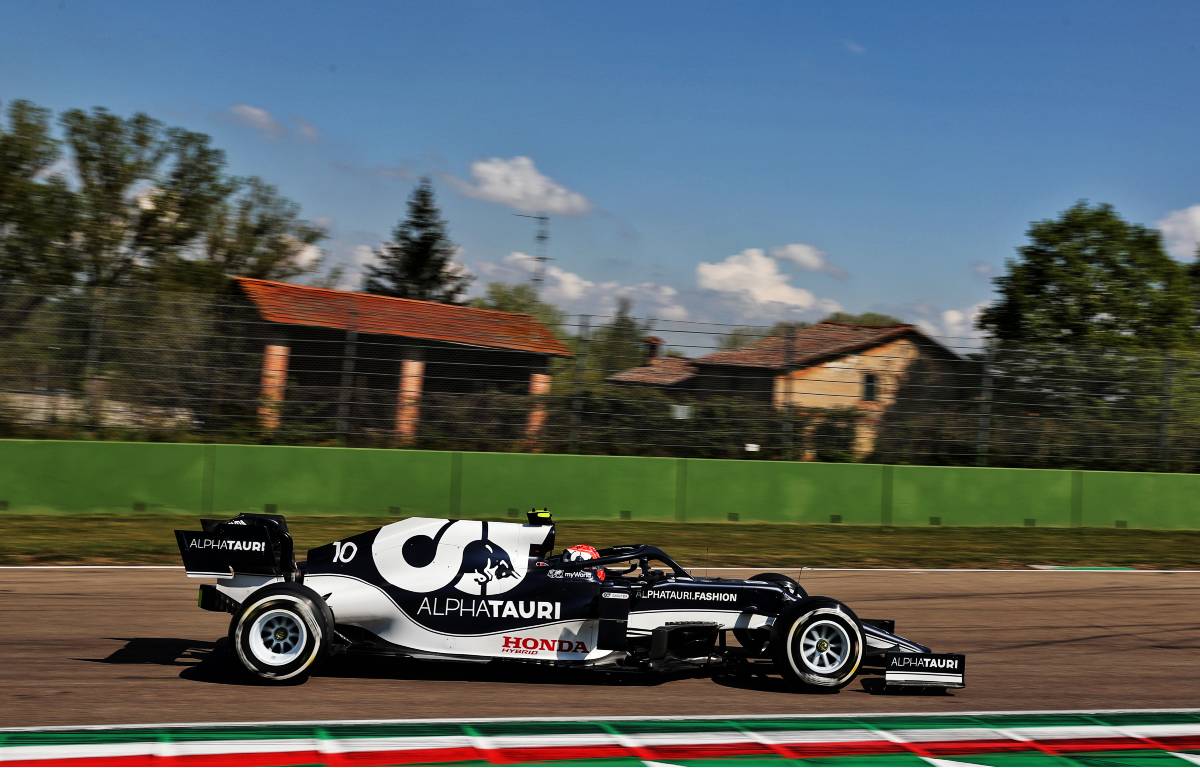 Check out all the latest AlphaTauri merchandise via the official Formula 1 store
While Red Bull are the clear threat to Mercedes, Ferrari and AlphaTauri were also looking very competitive on Friday.
AlphaTauri in particular impressed Hamilton, who is excited to see Pierre Gasly with a strong car underneath him.
"Positioning is really important here. It's hard to follow at this track so nailing the setup and really maximising tomorrow, that is going to be so important," he said.
"AlphaTauri have done an amazing job this year, they look incredibly fast, so it's really great that Pierre has a good car underneath him and I'm excited to see them up there."
Mercedes' trackside engineering director Andrew Shovlin said that the team had brought aero upgrades to Imola which worked "correctly" on Friday.
But where Red Bull and Verstappen truly stand in the pecking order against Mercedes is not clear.
"We brought a few aerodynamic updates here and our early work today confirmed that they were performing correctly," he said.
"The car has also had a reasonable balance from the start which has made working through the programme relatively easy. Generating tyre temperature isn't especially easy here – the air and track are cold – but at least we're not suffering from poor rear grip like we were in Bahrain.
"The traffic has been a bit of a challenge, both drivers struggled to find clear track at times but today is about understanding the car rather than setting quick laps and I think we have done some good work in that regard.
"We've still not managed to get the grip out of the soft tyre on lap one so that's something we need to work on overnight. We also can't say where we stand in terms of pace as we've not seen Verstappen on a single lap or long run but both drivers are reasonably happy with how the car is working and the issues we need to solve are all within the realms of normal setup tuning."
Follow us on Twitter @Planet_F1, like our Facebook page and join us on Instagram!