Sirotkin: Survival is the word to describe qualy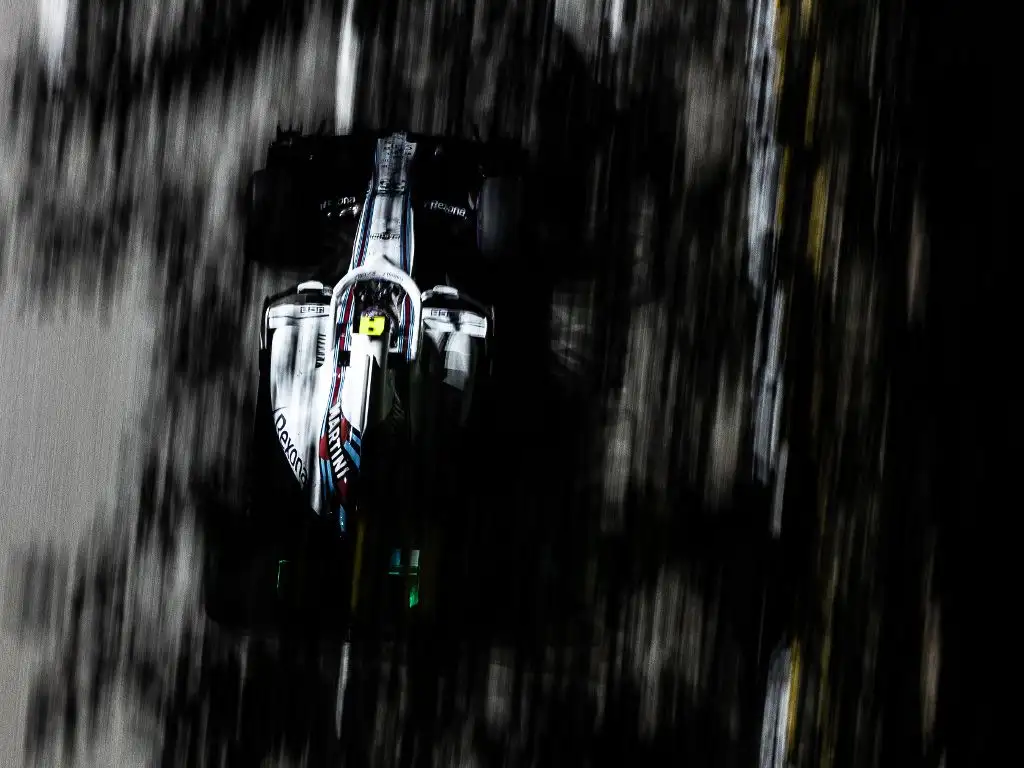 Roughly 1.4s down on their nearest rival, Sergey Sirotkin concedes Saturday's qualifying was a matter of "survival" for Williams.
Following a double points finish at Monza, Williams arrived in Singapore hoping for some signs of progress.
There were none.
Sirotkin and Lance Stroll were the slowest two drivers in qualifying and by some margin.
The duo both clocked times in the 1:41, roughly 1.4s slower than 18th placed Stoffel Vandoorne.
"Survival is the best word to explain it," Sirotkin told Autosport.
"The first lap in qualifying you still kind of hope that 'okay, we did a lot of work and it should start working.'
"But then you kind of start pushing, like you would do in qualifying, and then you realise [it is not working].
"From my first lap I had at least two moments, when I had already like 99% given up on the thing and was preparing for the crash.
"I mean it's been so much on the edge. For the second run, basically, you just change your mentality, saying that this is not the way to go.
"This is not the way you want to take qualifying and this is not the way you enjoy it as a driver.
"So survival is for sure the best and the shortest way to describe it."
Follow all the action from the Singapore Grand Prix via our live race centre