Sky pull Verstappen crash ad after Red Bull complaint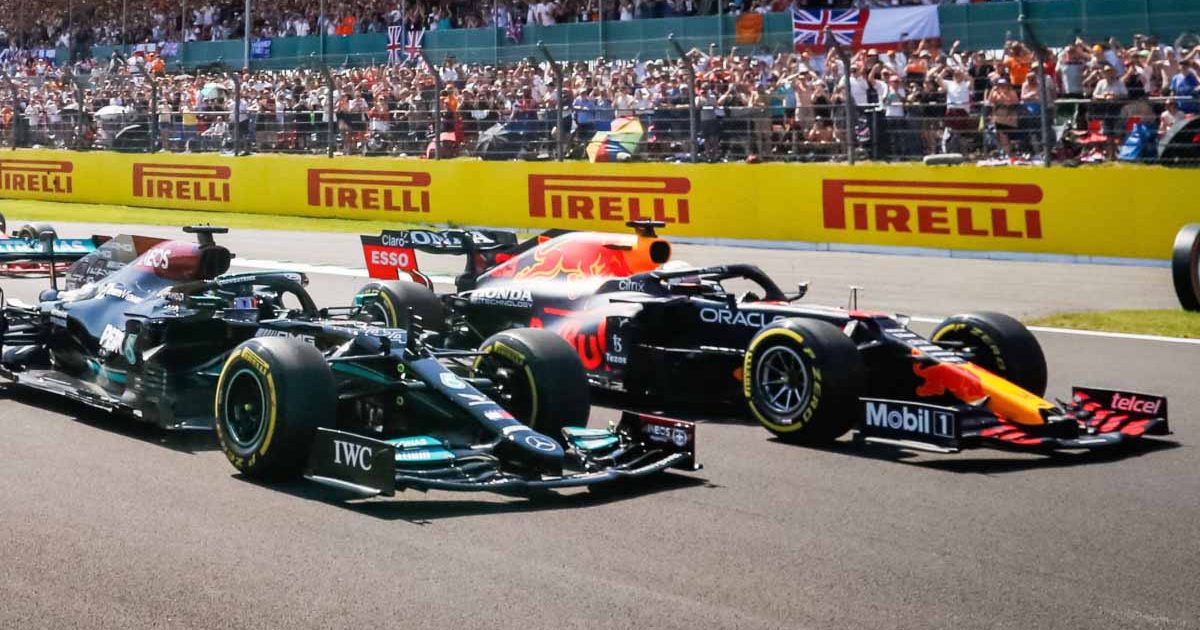 Sky Sports have pulled an advert featuring Max Verstappen's British GP crash and the words 'Merry Christmas' after Red Bull complained.
Verstappen was involved in a high-speed at this year's British Grand Prix, one that resulted in the 24-year-old being taken to hospital.
Fighting Lewis Hamilton for the lead, the Mercedes driver made contact with Verstappen's RB16B through the fast Copse corner.
The Dutchman was sent flying through the gravel, slamming into the tyre barrier with a 51G impact.
It was his biggest crash ever with the driver taken to hospital after reporting that he was feeling dizzy.
Sky Sports used footage of the crash, in slow motion, in an advert with the words 'Sky Sports, Merry Christmas' appearing.
Red Bull complained to the broadcaster.
"We are extremely disappointed that images are used of a crash, in which someone ended up in hospital," a Red Bull spokesperson said to De Telegraaf.
"This is in very bad taste. We hope it will be removed soon."
Sky Sports pulled the advert.
Red Bull's complaints about the advert come as team boss Christian Horner has spoken about the "Mercedes media machine" that has tried to put pressure on Verstappen throughout the season.
"Lewis is a seven-time World Champion, he's the most successful driver of all time, he has a standing obviously within the sport and what he says carries a lot of weight," said the Briton.
"I think he has used every tool available to him to put Max under pressure this year. He's a competitive animal, you don't become a seven-time world champion by not being a competitor like he is.
"Yes, I believe – and backed up by the Mercedes media machine – a huge amount of pressure has been placed on Max.
"What you've got to remember with Max is he's just a young lad. He's a 24-year-old that drives with bravery, with passion, with skill, with determination, and he's just a guy living his dream, doing his job.
"And he's up against not only Lewis but a huge machine in Mercedes-Benz."
He added: "I mean if you think of the size of Mercedes globally they must be one of the biggest automotive companies in the world.
"The power that they wield with media around the world, I think we pale into insignificance in comparison. As Lewis Hamilton indeed called us, we're just an energy drinks company going racing."
Verstappen and Hamilton go into the Abu Dhabi season finale tied on points in the battle for the World title. Whoever finishes ahead, wins the title.