Floersch: Female driver commitment 'cheaply calculated'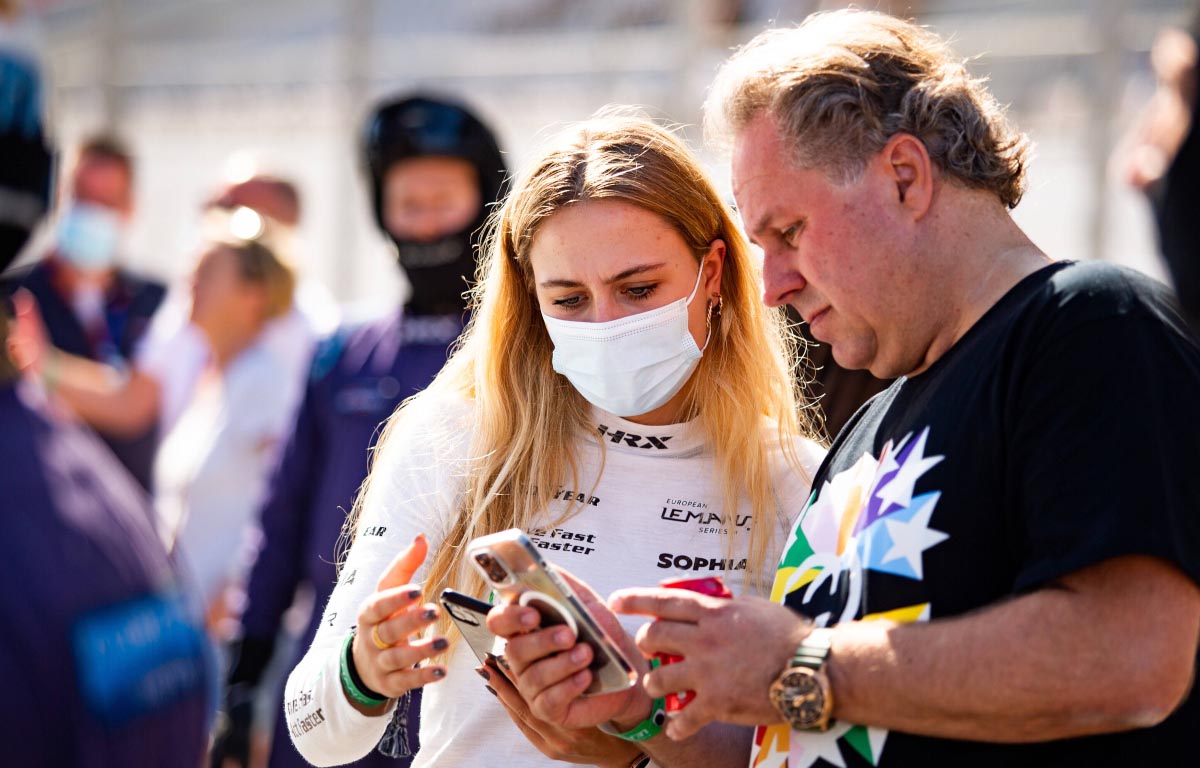 Sophia Floersch has criticised teams that "adorn themselves" with female drivers, without offering them chances to race at a high level, meaning gender equality in motorsport still does not exist, in her opinion.
She called teams' investments into having female drivers on board a "cheaply calculated commitment", as she believes that can fill in a requirement to show the wider world that they are promoting female talent, while not following through on bringing them to high-level grids – having previously mentioned her scepticism at Ferrari's attempts to bring a female into their Driver Academy.
As a result, the 21-year-old thinks there is still a long way to go before motorsport can be considered fully inclusive to male and female talent on the grid.
"Teams adorn themselves with female drivers, but they hardly get any real opportunities. They are used to justify modern, fancy leitmotifs like 'We promote women and equality'," Floersch said in an interview with Münchner Merkur and tz, quoted by Sky Germany.
"In fact, it is often just a cheaply calculated commitment. Real promotion at the level of sporting inclusion on an equal footing does not exist for the most part."
That's crazy😄😘 Top3 most popular #DTM drivers😁 Thanks to all the fans. I won't be there in 2022. Maybe at the ELMS of the 24h Le Mans.#Sophia #racegirl #dedication #ELMS #LEMANS24 pic.twitter.com/eU5cqre7ya

— Sophia Floersch (@SophiaFloersch) March 4, 2022
Floersch was handed the Laureus World Comeback of the Year award in 2020 after she returned to racing, following a horrific crash at the 2018 Macau Grand Prix that left her with a fractured spine, which required a 10-hour operation the following day.
Coverage of her accident was widespread at the time, and she also gained new sponsors as she looked to find her way back into racing, but she admitted that "none are still by my side. Motorsport is fast-moving. The accident gave me range, but in sporting terms it was not a step forward."
Floersch makes no secret of the fact that she wants "to get back into Formula racing" in the future, and believes her current path in sports cars and endurance racing will eventually bring her back around to getting into single seaters once more.
"At the age of 21, I can and should pursue this goal. With a big budget it would be quick, with a small budget you have to take detours.
"I'm fighting my way through and firmly believe that there is a future. Someday it will work out. The investment will pay off."
Floersch mainly competed in German Touring Cars [DTM] last season, alongside competing in the European Le Mans Series – with her seat in ELMS having been confirmed for the coming year.
She has also competed in all-female line-ups at the last two Le Mans 24 Hour races in the LMP2 class, alongside Tatiana Calderon and Beitske Visser. They finished P13 overall in 2020 and ninth in class, but were forced to retire partway through last year's running of the motorsport Triple Crown event.
F1 needs to welcome female drivers
Danica Patrick spoke about her experience and claimed that Formula One has to be more welcoming to females.