Spa 24 Hours rescheduled following 2023 Formula 1 calendar clash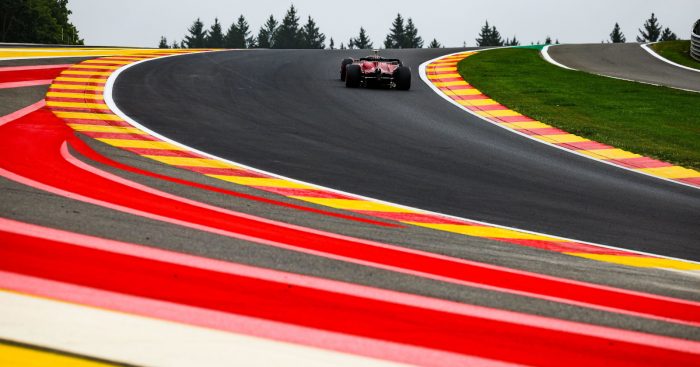 After the 2023 Formula 1 calendar was released, the high-profile Spa 24 Hours has had to be moved to another date, as the FIA's announcement saw the Belgian Grand Prix weekend placed on the same dates.
The announcement of the 2023 calendar saw the dates initially clash, with the GT World Challenge Europe's flagship event having to make way for the Belgian Grand Prix being brought forward to before the Formula 1 summer break.
This is a break from Spa's usual position of being the race that signals the resumption of the calendar towards the end of August, meaning the 24-hour race has had to move from the traditional date it has been using since 1953.
The GT endurance race will now take place from 1-2 July as a result.
Head of the GT World Challenge Europe and International GT Challenge series, Stéphane Ratel, explained that a "domino effect" has now taken place within their calendars as a result of accommodating Formula 1's race in Belgium.
With that, a significant amount of rescheduling has now taken place in their own series to make their own calendar achievable, though he had already put plans in place to do so if the F1 calendar had been compiled as it had.
"We try not to clash with the World Endurance Championship, the ADAC GT Masters and some other series, so this has created a chain reaction," Ratel said to Motorsport.com.
"We have had to change a total of 14 dates across the GTWCE, the British GT Championship, the GT2 European Championship and the FFSA GT French Championship; we appreciate that we have been able to work with the circuits to change them."
The full Formula 1 calendar was released on Tuesday, with a record 24-race schedule having been put together for the 2023 season.
The future of Spa had been in doubt as its contract had been due to expire at the end of 2022, and it will stay on the calendar next year along with Monaco, with a new three-year deal having been confirmed in the Principality until 2025.
The FIA also confirmed considerations were taken for the 100th anniversary of the 24 Hours of Le Mans, having not scheduled a race on the weekend of its running in June 2023,
Read more: Five key takeaways from the announcement of the F1 2023 calendar