Spa reveal changes to Eau Rouge and Raidillon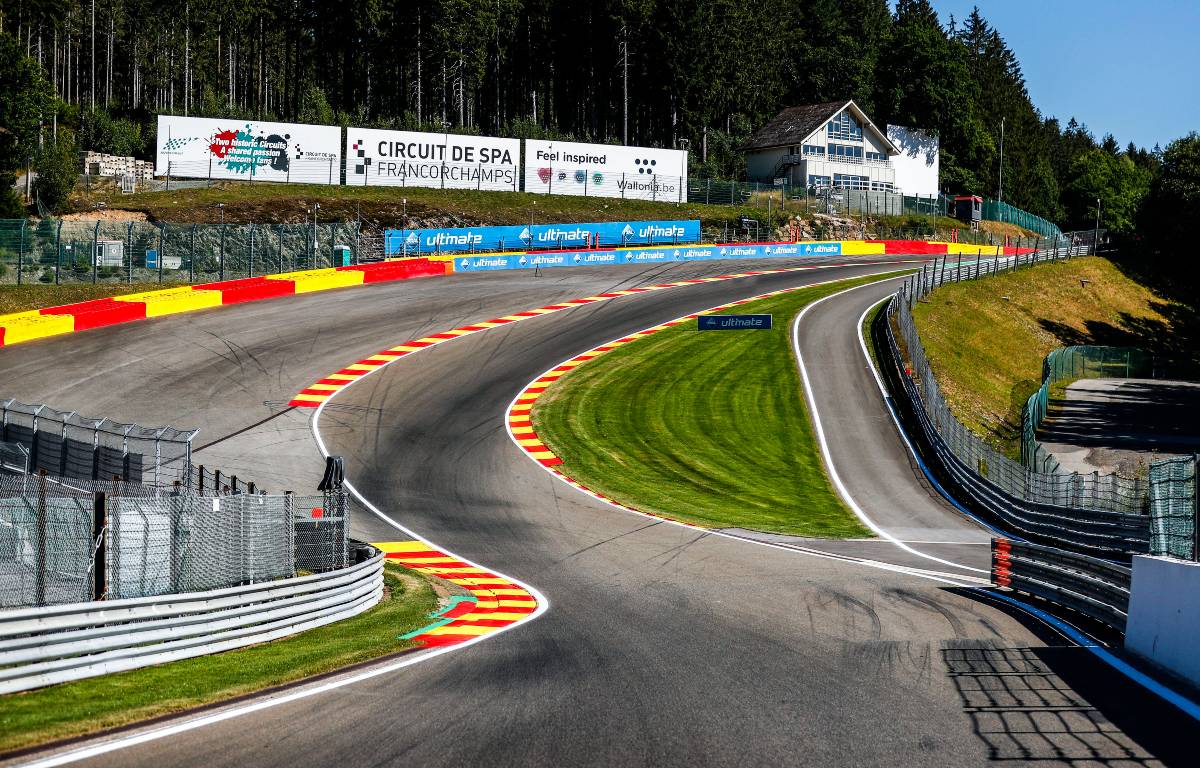 The Spa-Francorchamps circuit has provided a glimpse of changes that have been made to Eau Rouge and Raidillon. 
It was announced in late November that work had started on track changes with modifications being made to the Eau Rouge-Raidillon sequence of corners, one of the most iconic pieces of race track anywhere on the Formula 1 calendar.
The main reason behind such changes was safety, with several extremely dangerous incidents occurring at these corners in recent years, including the crash which tragically claimed the life of Anthoine Hubert, and to obtain the double FIA/FIM official approval that would allow the return of motorcycle endurance racing to the track.
While initial changes decreased the speed of cars though, those who conducted tests of the new layout weren't entirely happy with them.
Speaking to Auto Hebdo, as quoted by La Gazzetta dello Sport, Pierre-Yves Rosoux, who did the test in a BMW M2 CS Racing GT4, said: "The new version of the track forced me to brake about 20 metres earlier.
"At the end of the braking, I found myself at 160 km/h, compared to 180 in the previous design. Then you get to the top of the hill at 170km/h, instead of the 182 of the curve we've known for so many years.
"I don't know, though, if this layout will have a future. With higher performance cars, the speed gap to the old Eau Rouge-Raidillon will always be smaller.
"And anyway, there could be different kinds of problems at the top of the climb. I think more testing will be needed in the coming weeks."
🚧🏍🚧🏎🚧 #workinprogress Today, let's discover some pics & info about le Raidillon and L'Eau Rouge. Read more #runoff #etc 👇
➡️ FR : https://t.co/yhYEtj72BL
➡️ EN : https://t.co/WhnPrkEs4E#circuitspa #spafrancorchamps pic.twitter.com/cPKeJREVRq

— Spa-Francorchamps (@circuitspa) January 5, 2022
Since then, work has continued to be carried out, and new photos have now been shared of the changes that are being made.
Larger, tarmac run-off areas are being added throughout the section with the railing being moved further away from the circuit to allow for such modifications.
There were rumours that the traditional layout would have to be altered as a result but it seems like that won't be the case, although a new covered grandstand is replacing the iconic Raidillon chalet.
Changes are being made elsewhere on the track too with increased run-off areas and gravel traps being introduced in various other sections and the 24hr grandstand being replaced by a more modern facility.
If all goes to plan, the circuit will host the Belgian Grand Prix on August 28 this year, serving as round 14 of the 2022 campaign.