Spa releases photos of new Eau Rouge updates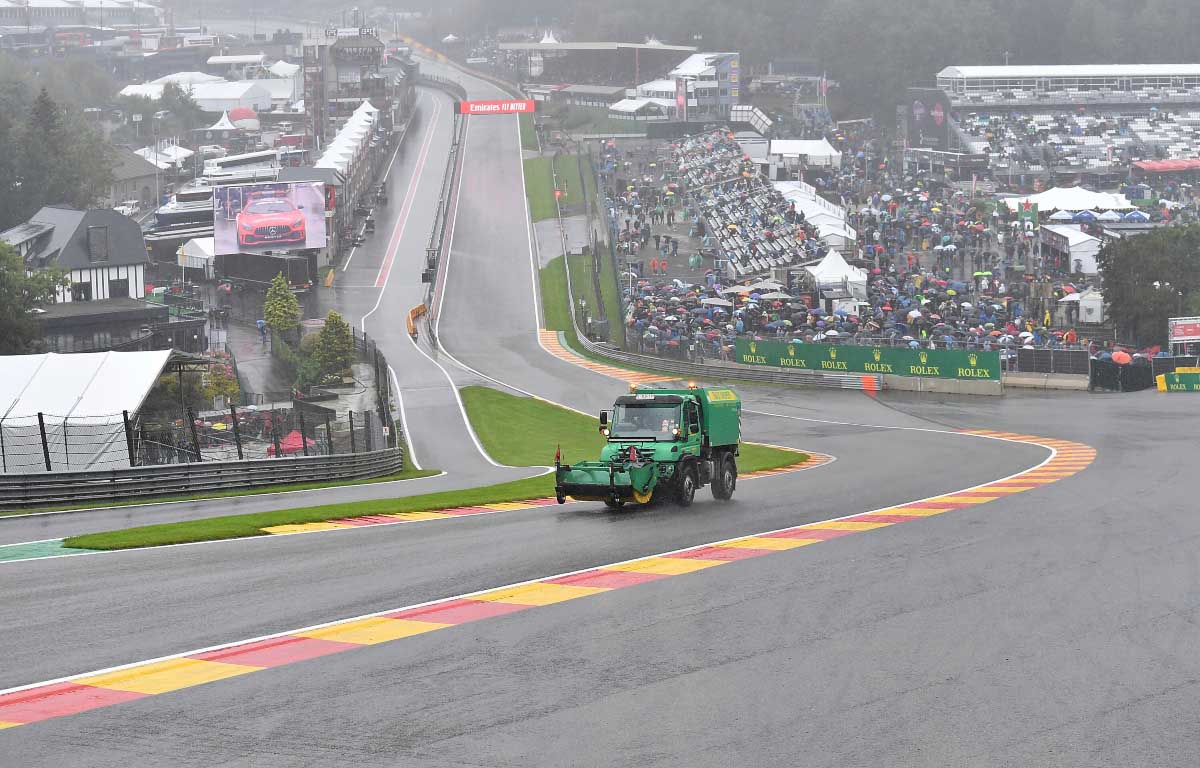 Spa-Francorchamps circuit officials have released new pictures of track resurfacing work taking place at the iconic Eau Rouge/Raidillon section of the track.
Refurbishment work at the famous circuit has been taking place over the course of the winter, after a washed-out weekend at last year's Belgian Grand Prix that proved a non-event.
Since then, a number of changes have already been made to improve the infrastructure at the track.
Gravel traps will be returning, at least partially, at several corners as the track limits are moved back closer to the kerbs, including at the 170mph double-left hander of Pouhon and the left-right chicane at Les Combes.
#workinprogress 🏎🚧🏍 Bye Bye old tarmac ! The resurfacing begins ! #circuitspa #spafrancorchamps #raidillon #eaurouge pic.twitter.com/OeQPeGK5lM

— Spa-Francorchamps (@circuitspa) March 5, 2022
But one of the key parts of the revamp has come at Eau Rouge, one of Formula 1's most famous corners. Safety measures have been put in place that have shown visible changes to the area around the uphill right-hander, not least with new asphalt going down as a start.
A closer look at the changes around the corner also reveal new elements of how it will become safer.
The wall on the left-hand side of the hill running towards the first apex has been moved further away from the track, but any driver looking to take liberties on corner entry to try and straight-line Eau Rouge will have a nasty surprise coming underneath them, as a new sausage kerb has been introduced to avoid changing the corner profile.
This will have the two-pronged effect of making the layout safer while not compromising the integrity of the challenge the drivers face, in what will hopefully be a win-win situation all round.
El reasfaltado ha empezado ya en @circuitspa. Mira la comparación. Escapatorias más anchas. El trazado parece que no ha cambiado nada.

The resurfacing has started already in Spa-Francorchamps. See the comparision. Wider runoff areas . Track layout looks unchanched. #F12022 pic.twitter.com/WVJOAttuOC

— Albert Fabrega (@AlbertFabrega) March 6, 2022
The run-off at the end of the corner has been extended as well in the hope of lessening any impacts a driver would make into the wall, should they spin off.
Coupled with that, the planned new grandstand on top of the hill at Raidillon is beginning to take shape, which is due for completion at the end of April and will house 4,600 fans alongside VIP boxes.
The 2022 Belgian Grand Prix will hopefully be run to completion this time around, and will take place on the weekend of 26-28 August at the newly-revamped Spa-Francorchamps.