Extra gravel traps coming in Spa revamp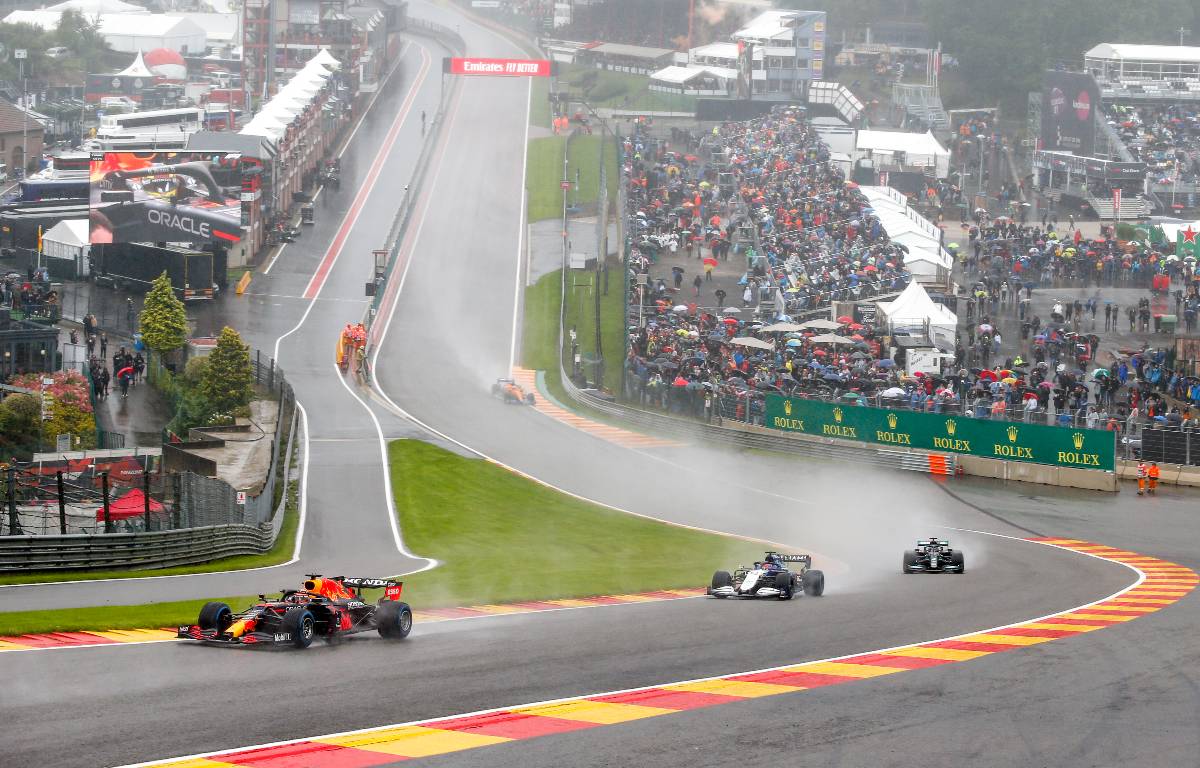 As part of the extensive work going on at Spa-Francorchamps, gravel traps will be making a return at certain corners alongside run-off areas.
What had been gravel and grass at different parts of the track had been replaced with asphalt run-off areas, but the circuit revealed in its latest update on the track that work is going on to re-introduce partial gravel traps at several high and low-speed corners.
There have already been changes made to the full-throttle Eau Rouge and Raidillon complex to improve safety and slightly lower entry speeds, and the renovations are now extending to the rest of the famous Belgian circuit.
On those changes, the circuit updated its plans by writing: "The top of Raidillon (Turn 4) will see its tarmac run-off enlarged on the right side of the track.
"The left part of the Raidillon (Turn 3) will make way for a larger tarmac run-off. As for the foot of the Raidillon, Eau Rouge (Turn 2), the rails will be moved to allow for enlargement of the run-off.
"A covered grandstand will then be erected at the top of Raidillon for the end of April, comprising 4,600 places and VIP boxes."
🚧🏍🚧🏎🚧 #workinprogress #6
"La Chicane" work in pictures. Read more 👇
➡️ FR : https://t.co/yhYEtj72BL
➡️ EN : https://t.co/WhnPrkEs4E#circuitspa #spafrancorchamps #24hspamotos pic.twitter.com/cqn6DhOVEP

— Spa-Francorchamps (@circuitspa) January 13, 2022
The extended run-off at the high-speed Double Gauche [Pouhon] will have gravel introduced to bring the limits of the track closer to the kerb, resulting in a smaller margin for error for the drivers at one of the fastest areas of the track.
The same will apply at the braking zones for the Bus Stop Chicane and Les Combes, with the two left-right combinations having gravel placed on an area of the run-off, with a new service road coming into use at Les Combes specifically.
The first corner, La Source, is also undergoing changes to "strengthen track safety", with an enlarged run-off area and gravel trap introduced to slow cars down more effectively.
From the perspective of fans, a new stand is going to be built to replace the '24 hour grandstand' by a more modern equivalent, which will be "better integrated with its environment".
The Spa-Francorchamps website is providing regular updates on the progress of the circuit's renovations, with Formula 1 due to visit for the Belgian Grand Prix from 26-28 August.
Australian GP gets 'commitment' for go-ahead
Australian Grand Prix organisers say they have received government backing for the race to happen in 2022.