Spanish Grand Prix set to feature on 2020 calendar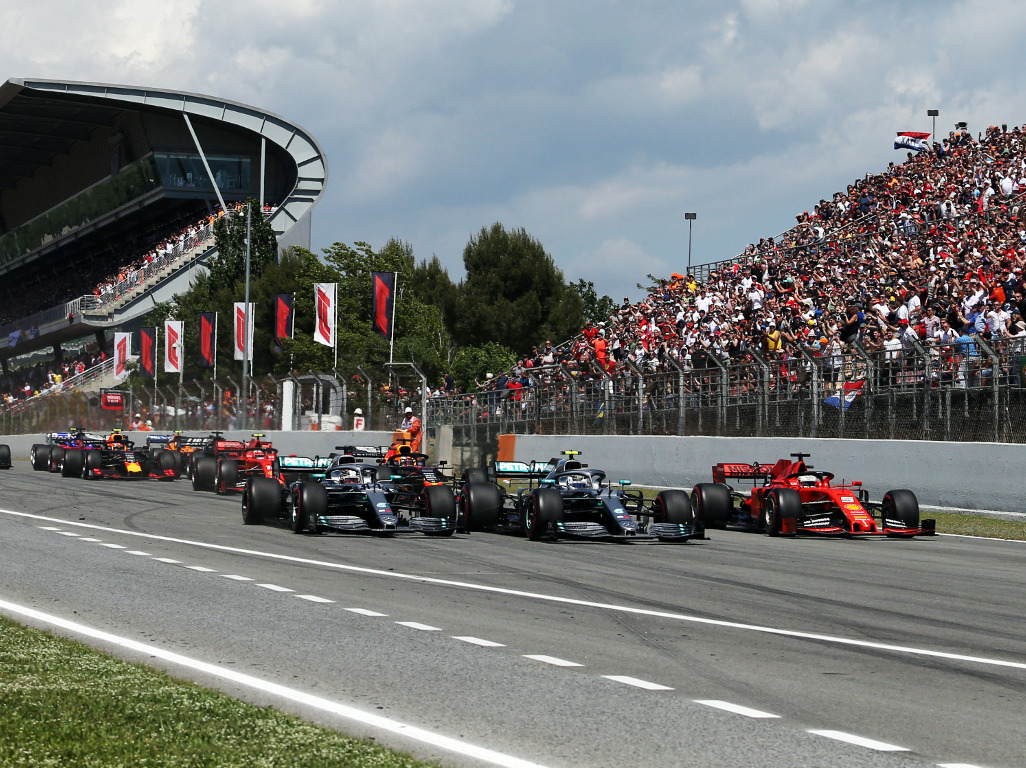 The future of the Spanish Grand Prix looks safe for another year after the Catalan government approved a one-year extension.
The contract for the Circuit de Barcelona-Catalunya was set to expire this year, meaning a Spanish Grand Prix was unlikely to appear on the 2020 Formula 1 calendar.
However, the Spanish Grand Prix now looks safe for 2020 after the Catalan government announced a one-year extension for the event.
"The executive council has today authorised the Circuits de Catalunya, SL society to sign a one-year extension of the contract for the organisation of the F1 Spanish Grand Prix for the year 2020 with the Formula One World Championship Limited company," said the Govern de la Generalitat de Catalunya in their official statement.
"The subsequent signing guarantees the 30th consecutive event at the Circuit de Barcelona-Catalunya, in Montmelo.
"The F1 Grand Prix in Catalonia is an event that contributes to the positioning of Catalonia in the areas of tourism and the automotive industry.
"Its continuity will also allow the presence of the Circuit de Barcelona-Catalunya in the calendar of the main national and international motor competitions while a long-term strategic plan for the Circuit de Catalunya is drawn up."
With the Vietnam and Dutch GP's joining the calendar in 2020 and the future of Silverstone secured for the next five years, we may well see 22 races next season.
Haas principal Guenther Steiner can't seem to make his mind up on whether this would be a good thing, even changing his mind during interviews with media at the Hungarian GP.
"We need to keep it to three engines. If we introduce a fourth engine, it doesn't make sense financially for us. Actually, it is negative for us so why would we do that?," said Steiner.
"That is down to the engine manufacturers to say yes or no. If they are confident we can do it with three engines, then I'm fine."
Follow us on Twitter @Planet_F1 and like our Facebook page.