Teams reveal Spanish GP upgrades, McLaren have 10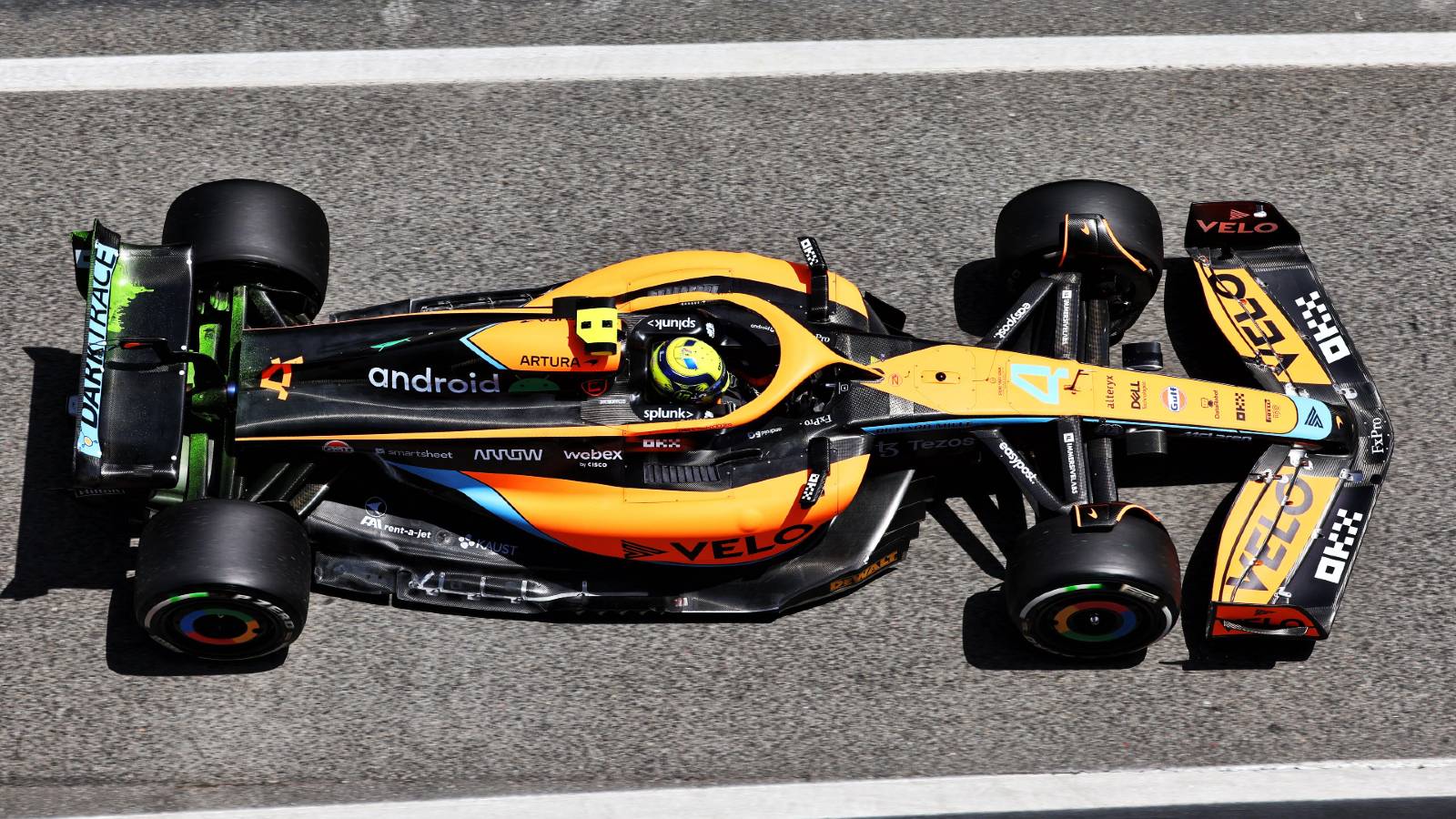 McLaren had been keeping their cards close to their chest regarding Spanish Grand Prix upgrades – but as many as 10 have now been revealed.
Of all the teams planning improvements to their cars in Barcelona, it was Ferrari, Mercedes, Aston Martin and Alpine who were at the forefront of the anticipation.
But the results of the Friday morning 'show and tell' session at the Circuit de Catalunya produced a list of 10 changes to the MCL36 – two more than Aston Martin and Alfa Romeo with the next highest number.
Stands filled with fans. ✅️
Sun in the sky. ✅️
Cars on the track. ✅️

Let's get this race weekend started, team. 👊 #SpanishGP 🇪🇸 pic.twitter.com/kU69EgzoLP

— McLaren (@McLarenF1) May 20, 2022
The 10 McLaren upgrades, as detailed by the FIA document, are:
: Front wing flap. A new front wing flap which allows a larger aero balance range. This includes different options of Gurney flap to match aero balance requirements.
: Revised pairing on front suspension legs. Locally modified to integrate with a revised front brake duct inboard face and inlet geometry.
: Front brake duct. A new shape to improve aerodynamic efficiency and the revised internal ducting improves the brake cooling efficiency.
: Floor. A new floor has been developed that also includes a revised sidepod, increasing overall downforce.
: Engine cover. A new sidepod developed in conjunction with the new floor to help improve downforce.
: Cooling louvres. Revised louvres to suit the new sidepods and cope with the high ambient temperatures in Barcelona.
: Rear wing. A new high downforce rear wing aimed for circuits like Barcelona and Monaco.
: Rear brake duct winglet. A previously raced rear brake duct lower winglet geometry incidence angle better suited to the new floor geometry.
: Sidepod inlet. A cockpit strake has been removed to aid driver towards the inside corner in particular.
: Diffuser. A test option geometry for the new floor to study alternative flow conditions around the central diffuser area.
Aston Martin, meanwhile, have produced what has been described as a 'green Red Bull', but the team insist they have had clearance from the FIA for their changes.
These relate to the floor, sidepod inlet, engine cover, cooling louvres, rear wing and the Halo.
Alfa Romeo's eight updates are to the front and rear suspension, front and rear wings, a new floor, wing mirror housing, engine cover/sidepods and cooling louvres.
Mercedes have made changes to the front wing endplate, floor and rear corner endplate, Red Bull to the front wing and floor, while the three Ferrari upgrades relate to the floor and rear wing.
AlphaTauri and Alpine both have a new rear wing, Williams have made changes to the front and rear wings and rear brake ducts, whereas Haas are saving their upgrades for another four or five races, possibly until the French Grand Prix.
In terms of whose upgrades were working best, initially it looked like Ferrari as Charles Leclerc and Carlos Sainz comfortably headed the timesheet for FP1.
Torquing Point: Mclaren confirm Spain upgrades
McLaren confirmed they will be bringing significant updates to the MCL36 in Spain, as they look to move up the field.