Ahead of the 2019 season, the team formerly known as Force India transformed into SportPesa Racing Point to mark an exciting new chapter in the team's history.
Ivo Bozukov, Strategy Director of SportPesa, spoke to PlanetF1 about their journey to becoming title sponsors for one of the most consistent teams in the midfield and how the relationship is already having a positive effect.
SportPesa established a strong presence in Premier League football with partnerships with the likes of Everton and Arsenal, but the global reach that Formula 1 also commands was one of the contributing factors that saw them transition into the pinnacle of motorsport.
"What we've done in football was a very successful integration of our partnerships with a lot of the things we were able to achieve," Bozukov told PlanetF1.
"The success of the Everton partnership, above all, led us to really think of a more global platform. Everton are a phenomenal brand and football in general is a tremendous vehicle for sports narrative and development.
"But the global reach of Formula 1 and the technology element lends itself very suitably to the SportPesa history of being a technology and media brand, and our desire to also become a global brand.
"In that process, to be partnering with one of the most aspirational brands and most determined teams of people in Formula 1 was the way forward for us."
Bozukov said there was an "instant connection" with Racing Point as they share some of the core principles that both teams pride themselves on.
He added: "We are a company that always believes in our people and the power of people. When we met the Racing Point team and the people that made this team happen, we felt an instant connection.
"Their desire and ability to constantly over-deliver and overachieve way above the expectations, it reminded us very much of our brand.
"Also, we share the same focus on technology to drive our brands forward.  That likeness we have really endeared us to the team."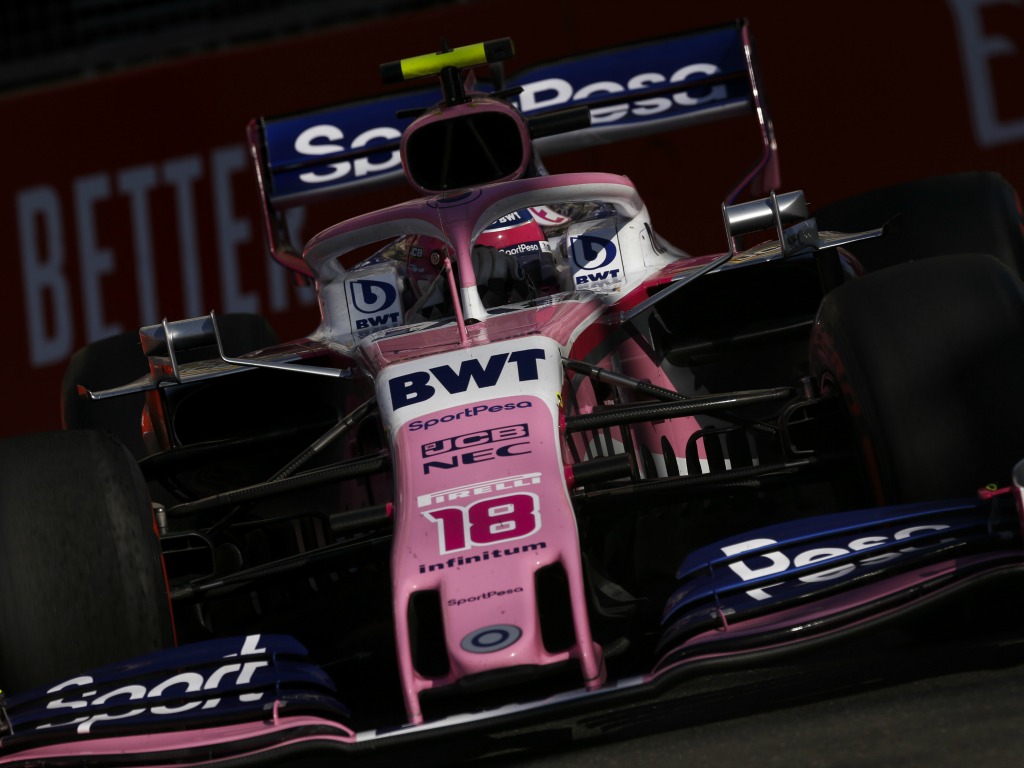 SportPesa Racing Point will no doubt be involved in a very competitive midfield battle this season and, based on the experiences that the two teams have shared so far, Bozukov feels that 'best of the rest' in the Constructors' Championship is a very realistic target.
"We're already finding this partnership to be a wonderful experience and to continue working with the team as they deliver points after points, race after race, is amazing," Bozukov said.
"Having come from where they did last season to now deliver those points with both drivers and be one point away from fourth at this stage is pretty amazing.
"So we're very, very happy and we're ready to celebrate with them further in the coming months.
"We at SportPesa certainly think fourth is possible.  The mood is very positive, jubilant and cheery and they are very excited to embark on this new journey.
"But they are also very aware of the challenges, as we are, but again I think fourth is absolutely possible and that is what they will keep aiming for."
Bozukov also spoke about the success that both SportPesa and Racing Point are already achieving together, something that is trickling down to grass-roots level.
He said: "I think success is already on the way. The partnership is already giving us the global imprint we were looking for as a brand.
"The real success would be to bring that culture of Formula 1 to our company: to deliver week in, week out.
"We are working on some internship programmes jointly with the team to help develop some our interns, college recruitment graduates and our IT technology department to teach them how to deliver reliably every week.
"And week by week we look for our little successes and so far this has been an exceptional, positive journey.
"We are already seeing that aspiration Racing Point have transfer into our team.
"Just that association as a title partner of Racing Point is making everyone more aware of what is possible and that culture change is taking place within our organisation."
Bozukov also provided an insight into the history of SportPesa and how they have now added a further branch to their platform with the launch of their new app SPScore.
"We started as a media and technology brand in Africa and had SportPesa news available for many years," he said.
"We have a news desk of 22 people in East Africa and content managers in Liverpool now.
"This app is the next iteration for us and is available on Android and IOS under SportPesa Score or SPScore.
"With this app and this service we want to do, over the course of the season, is make sure we can translate efficiently and effectively the world of Formula 1 and motorsports to our customers, our readers and our followers."
Thanks to @SportPesa_UK you could be in with the chance to win some exclusive upcoming SportPesa Racing Point experiences.
To find out more and be in the chance of winning head to: https://www.sportpesa.uk/promotions-sports/fan-experience/"